Dark and Darker, the upcoming Dungeon Crawler and PvPvE adventure game is awaited by a lot of players. It is currently expected to be in the final stages of development by Ironmace, which is also the game's official publisher. Ironmace is making a debut in the video game industry with this game. As of now, Ironmace has only revealed PC as the sole platform on which Dark and Darker would be released. But the real question is, when will this game be released? Well, if you are also waiting for the same as well, then carry on reading to know what is the release date of Dark and Darker.
[Related: Signalis GOG Release Date: Is it available?]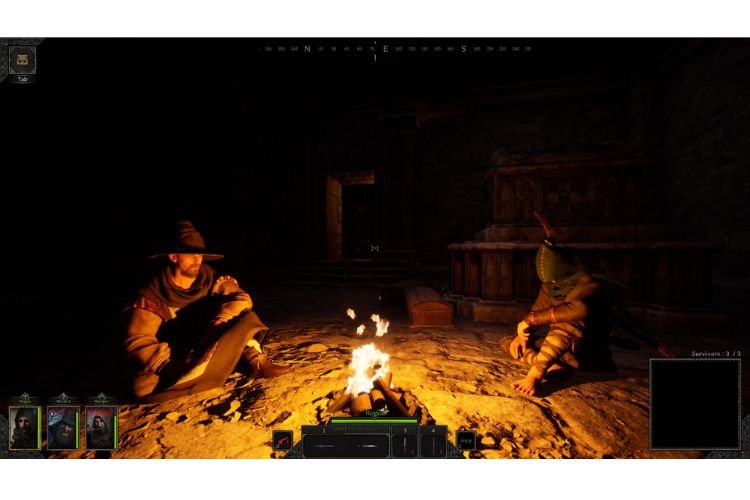 Dark and Darker Release Date
If you will search for this game on YouTube or Google, you will be able to see many gameplay videos of it. But don't worry. The game is yet to release. The gameplay clips you are seeing everywhere are of the alpha test version of this game. Some players (out of many who registered) got access to this version. Alpha Test version of a game is released to judge and analyze how the game is behaving after getting installed on different PCs. Almost every PC game goes through these phases and then the full game is released to eliminate possible bugs and errors that might get triggered.
Talking about the release date, when you open the Steam Page of this game, you see an option to Wishlist it for the future. As for the release date, you can see that it will be released in Q4 2023, which indicates that this game will be released sometime in October-December 2023. But, if you are not planning on waiting for that much, then you can also register for the Beta version release of this game. According to reports, Ironmace will be rolling out the early access or say, the beta version of this game in early 2023. To register for the Beta version, you must closely follow the Twitter handles of Ironmace. So, this was everything about the Dark and Darker game release date. If you found this article informative, do share it with your friends.
Related: Age of Empires Mobile Release Date: When is it coming out