When it comes to the best shooting games, CS: GO is undoubtedly one of the pure classics. The game was released on August 21, 2012, & since then it has been running strong. The game's recent update nerfed the Kreig.
Coming to the topic, a new update has rolled out for the game today & it has brought a myriad of enhancements for maps. With today's patch, both Nuke & Overpass have added new 1v1 Warmup mode when playing Wingman.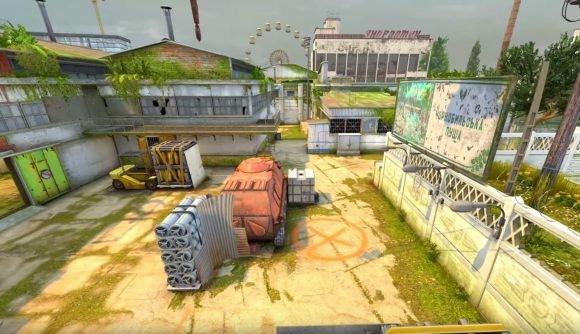 Also, a lot of changes have arrived for various maps including Chlorine, Anubis, Cache, Wingman nuke, Vertigo. You can have a look at all the changes that have been incorporated in April 23 update down below.
MAPS
Chlorine:
Changed default CT faction to FBI.
Anubis:
Cache:
Improved visibility map-wide.
Brightened hiding spot near sandbags.
Brightened A Main.
Brightened B Main.
Brightened target placed in corner under B Heaven.
Reduced visual noise.
Reduced foliage clutter.
Speculative fix to ragdolls floating on the A Bombsite.
Optimizations.
Adjusted HDR settings.
Overpass:
Added 1v1 mode to warmup when playing Wingman.
Fixed clipping on dumpster at A site.
Wingman Nuke:
Added 1v1 mode to warmup when playing Wingman.
Radar now uses new graphical style.
Vertigo:
Fixed gap under box on B site.
Added ramp-clipping to side of box.
Fixed some minor graphical bugs.