After a long wait, Valve's Counter-Strike 2 was finally released on September 27th, 2023, on PC. For players who are wondering, this is not particularly a new title per se. Counter-Strike 2 is a free upgrade to Valve's popular FPS shooter game, Counter-Strike Global Offensive. Since its release, CS2 has been praised for offering players a gaming experience that's heavily adjustable. As different players prefer different settings while playing their favorite titles, the developers have acknowledged this and have offered several gameplay and graphics customization options. Of all these features, frame rate adjustment is one important bit, as FPS games are heavily influenced by in-game frames per second. So do you know how to cap or uncap in-game FPS in Counter-Strike 2? If not, consider reading this guide until the end to find out.
For most players, adjusting the FPS in first-person games is quite crucial, as it determines how smoothly the game will run. Luckily for the fans, Counter-Strike 2 is built on the Source 2 Engine, which allowed the developers to make the game more graphics-heavy and visually appealing. It also means that performance can be a concern on some devices. This is where players can benefit from the FPS adjustment option. Depending on your preference and monitor specifications, you can adjust/limit the in-game FPS to a specific value for smooth gameplay. Thus, you must be aware of how to cap or uncap in-game FPS in Counter-Strike 2.
How to Cap or Uncap In-Game FPS in Counter Strike 2?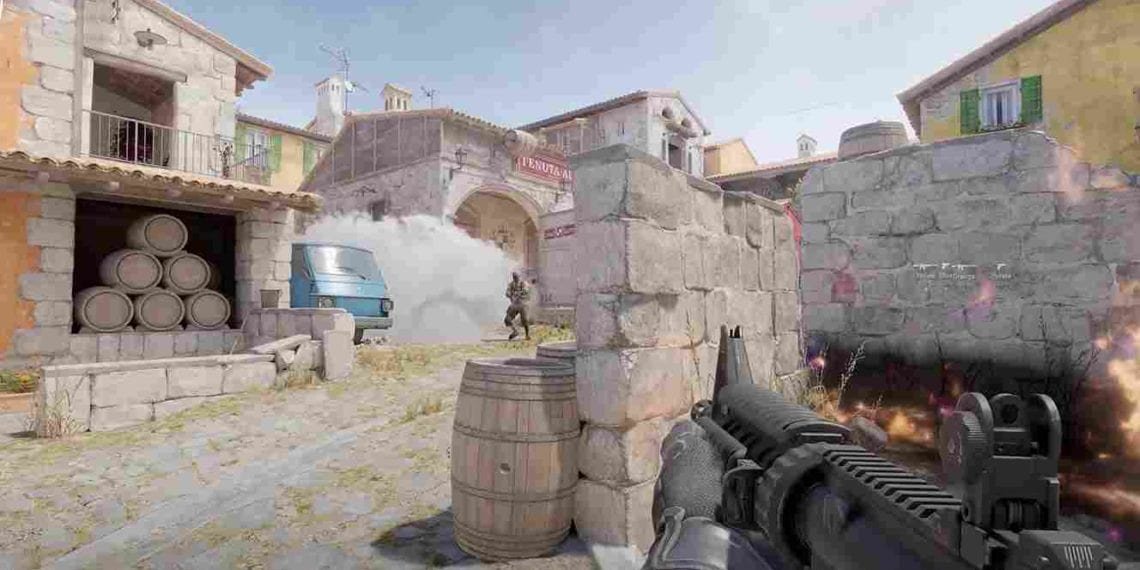 If you're playing Counter-Strike 2, then you'll be glad to know that the game allows you to adjust the FPS settings using the console commands. For this, however, you need to enable the option to use console commands while you're in the game.
How to enable console commands?
Launch the game and go to the main menu.
Click on the wheel icon at the top left corner of your screen to access the Settings.
Go to the Game tab.
Scroll down and set the "Enable Developer Console" option to Yes.
This would enable the console commands in Counter-Strike 2. Now you can use it to change the in-game FPS in the game.
How to change in-game FPS using console commands?
Generally, if you don't tweak the FPS settings, then the in-game FPS will be capped at 60. This is, technically, the most basic FPS setting that players can have in Counter-Strike 2. However, if you want to uncap your FPS, then you can do so through the console commands. Press the Tilde key (~) on your keyboard to open the command box and type "+fps_max 0" (without the quotes). This would uncap your FPS.
For making further adjustments to the FPS, you should first consider the refresh rate of your monitor as well as the specifications of your PC. The best way to utilize this setting is by setting it to a value that's equal to or higher than the refresh rate of your monitor. So, if your monitor has a refresh rate of 60 Hz, then you can set the FPS to 80 by using this command: "+fps_max 80". For a 144 Hz monitor, the FPS can be set at 180 by using the "+fps_max 180" command. Note that you have to use these commands without quotes to adjust the in-game FPS.
Well, this is how you can cap or uncap in-game FPS in Counter-Strike 2. If you find this guide helpful and want to read more such gaming-related content, then keep visiting DigiStatement! Also read: Counter Strike 2 (CS2) Multiplayer Not Working Issue: Is there any fix yet