Updated – Latest updates have been added to the bottom of the post
---
Comcast, one of the most popular internet & cable service provider, is having an outage at many locations. Many users are currently facing an issue with the internet & it is running slow on their devices. Some users are experiencing internet issues a few days now.

The issue is widespread and has affected a large number of users. So if you are facing this issue, fret not, as you are not alone. Many troubled users have taken the route of Twitter to express the ongoing issues.
@jasminetyon We've had an Xfinity outage for nearly a week now. How tf am I supposed to work from home?

2020-04-21 14:59:17
@Ecs404 @Shirogohan_5 Seems to be an xfinity issue

2020-04-21 14:58:23
@JasonT This internet outage may be the thing that finally gets us to ditch Comcast Xfinity now that we're out of Cambridge and have other options. Any locals want to recommend RCN vs Verizon Fios?

2020-04-21 14:53:42

@jejunestars_ ok xfinity bad news I HAVE TO WORK FROM HOME AND I HAVE A PRESENTATION AND YOUR INTERNET IS DOWN @Xfinity
@HarisDzubur No ones better at removing the word "service" from "customer service" than @comcast @Xfinity @comcastcares, whose going to "speak" to me about my modem losing incoming signal?
Comcast Xfinity Outage Map:
An outage detector website, Down Detector also confirms that Comcast is currently having technical issues at various locations. Have a look at the current outage map down below.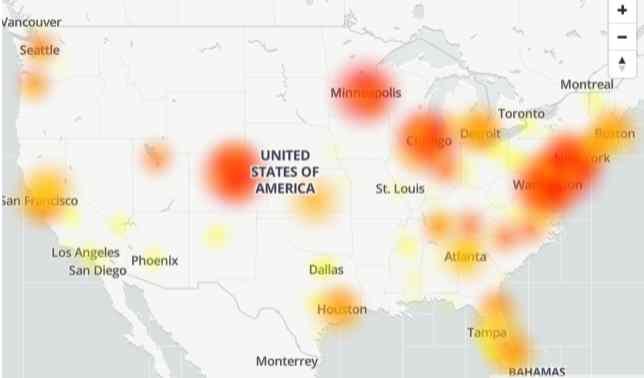 Any official word on the matter? No, not yet. We're not able to obtain a word from the official service channels or their social media handles.
Rest assured, we're keeping a close eye on all related developments, and will update the story with relevant info as and when we come across any. So in case, you're encountering the issues discussed here, stay tuned for updates.
---
Update 1
Comcast Cares has not officially made any statement regarding the outage yet, but they are answering to individual queries. Have a look at it down below.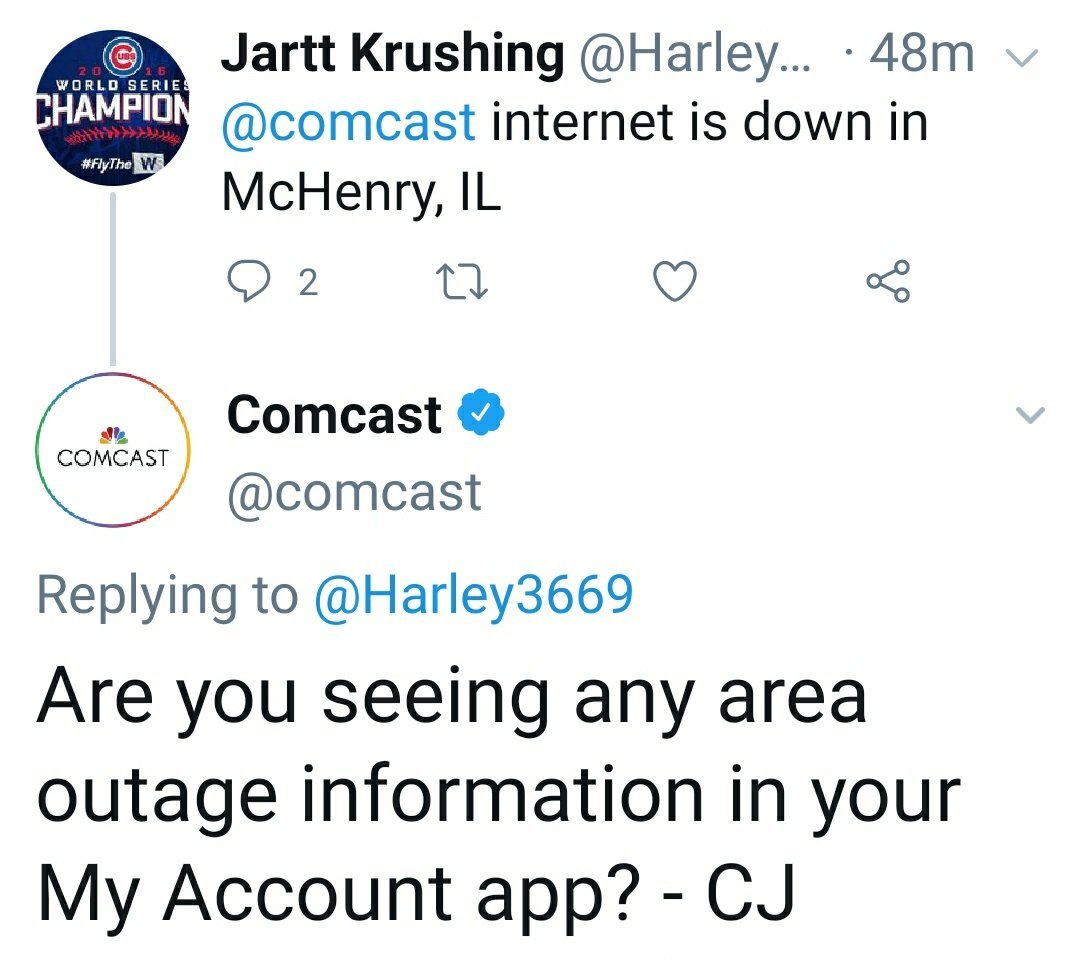 UPDATE : April 30
Comcast internet is down again for many users. Check out some of the tweets below:
@OmarVega @Xfinity Nothing. That's the problem. Completely down. Reset not working. Happened mid work. Area code: 02130. Is something up?

2020-04-30 15:35:55
@lattanze311 @Xfinity outages due to maintenance during the week may not be the best idea when everyone is working from home.
@droidd15 @Xfinity Aye my internet not working hurry tf up

2020-04-30 15:32:48
@thedirtydugger @Xfinity my internet is down…. Any idea when it will be back?
---
---
Update : August 19
Comcast internet is down again for many users.