Currently, under development by Zen Studios and to be published by Saber Interactive, Circus Electrique is the upcoming single-player game. The genre of this game is very dynamic as it is part story-driven RPG, part tactics, and part circus management. This game is named after the greatest show in Victorian steampunk London. The storyline of this game takes you to the time when the native inhabitants of London are turned into vicious killers. Due to this transformation, the city of London is in danger and only the circus' lineup of Strongmen, Fire Blowers, Clowns, and other performers possess the unique talents necessary to save the city.
To save the city, you will be facing Bobbies, British Sailors gone bad, aggressive Posh Girls, and other Victorian-era archetypes that will be standing in your way. This tactical turn-based RPG is a hell of a game that many players are currently waiting for. As many fans are waiting for this game, they wonder what is the release date of this game for PC, PS5, PS4, Xbox Series X/S, Xbox One, and Nintendo Switch. If you are also unaware of this game's release date on all of these platforms, continue reading this article till the end.
Circus Electrique Release Date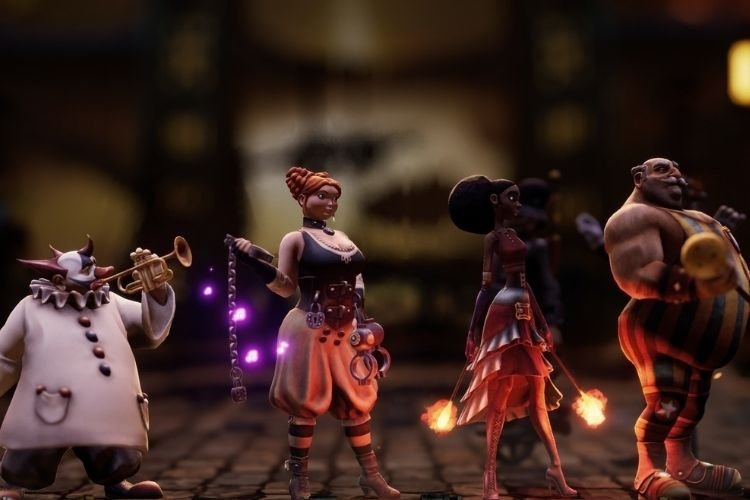 To talk straight as an arrow, the exact release date of Circus Electrique is not out yet. However, the announcement trailer of this game and its official website represents that this game will be released in 2022 for PC, PS5, PS4, Xbox Series X/S, Xbox One, and Nintendo Switch. But there is no harm in predicting the release. Assuming that the game is currently in its early development stage and is yet to announce its alpha and beta test phase, it is expected to release in Q3/Q4 of 2022. Moreover, Zen Studios and Saber Interactive have targetted every popular video game platform. By targeting these platforms, the officials have confirmed that this game will be available to over 90% of players in the gaming community. 
So, this was all about Circus Electrique's release date. If Saber Interactive announces anything related to the release of Circus Electrique in the future, DigiStatement will surely let you know about the same as soon as possible.