ARK: Survival Evolved is a popular survival action-adventure game. The game comes from the developer studio, Studio Wildcard. The game is available on many platforms including PlayStation 4, Xbox One, Microsoft Windows, OS X, and Linux, with versions of the game also available on Android, iOS, and Nintendo Switch.
ARK: Survival Evolved Overview
ARK: Survival Evolved features a large open world for players to explore. The game basically lets players survive in an open-ended sandbox world where the land is full of flora and fauna. The standout feature of the game is mainly the setting, it is set in a time where there is a wide range of prehistoric creatures. Players have to learn about the land, plants, and animals and basically learn to thrive using all the elements. Likewise, the game also takes many elements from other Survival genres of games. It features mechanics such as crafting, hunting, growing, building, and many more.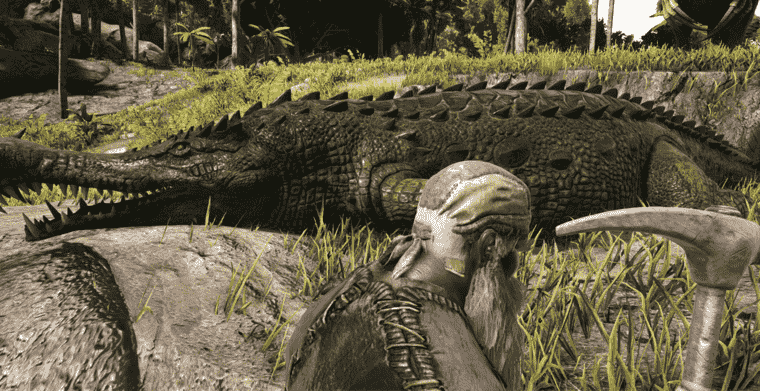 The game is challenging but also rewarding at the same time. There is great lore behind the game's world and the different animals. Players can raid a boss and obtain substantial rewards for them.
Is ARK: Survival Evolved worth playing?
The game upon its release on Windows PC and consoles received generally mixed or average reviews from critics. However, fans of the survival genre of games and exploration games, in general, enjoy the game and consider it to be one of the vastest and deep survival games available today. If you're a fan of survival games where you discover, explore and learn many aspects of the world in the game; then ARK: Survival Evolved is definitely a game worth playing. It is one of the most popular survival games in the world today for a reason.
Coming back to the main topic of this article, players of ARK: Survival Evolved may want to port or backup their save file for the game when upgrading their PC or changing their computer from one to another. This article will guide you on how to locate the save file for your game.
Save File Location for ARK: Survival Evolved
The main save file for the game can be located in the local drive of your PC on the following folder path:
C:\Program Files(x86)\Steam\steamapps\ARK\shootergame