Chase is an American national bank. Its headquarters are located in Manhattan, New York City. It constitutes the consumer and commercial banking and financial services holding company, JPMorgan Chase. It was initially called the Chase Manhattan Bank till it was merged with JP Morgan & Co. in 2000. The bank was formed by the merger of Chase National Bank and The Manhattan Company in 1955. It merged with Bank One Corporation in 2004. It later acquired the deposits and most assets of The Washington Mutual.
Chase provides more than 4,700 branches and 16,000 ATMs all around the world. JPMorgan Chase & Co. has around 250,535 employees and has been operating in around 100 countries. JPMorgan Chase & Co. had assets of around $2.49 trillion in 2016. Through Chase subsidiary, JPMorgan Chase has been known as one of the Big Four Banks of the United States. Apart from being very famous and offering services to thousands of people, the bank has also been involved in a large number of controversies. Most of them are related to World War II.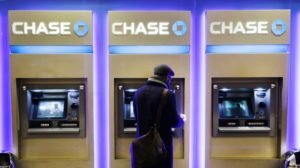 However, users of Chase Mobile and the online portal have reported some issues related to their service. Users have been facing an incorrect balance error. The error has been termed as one of the weirdest problems that has happened yet for a bank. The bank balance of some users was being sown as almost 5 million dollars. A user was of the opinion that he got to see some unrecognizable macOS or Linux device that were watching users' accounts for a long time.
Another user said that some amount of money is missing from his account. As a result of this error, most of the users decided to close their accounts at Chase Bank and preferred other options. According to Chase support, the error occurred because of a technical issue that delayed updates on what is displayed on Chase Mobile and Chase Online. In case if you face this issue, all you need to do is log out of your account and log in again. You can also close Chase Mobile and Chase Online, relaunch them and log in again. This should solve your problem.