We all have been playing games on PC using mouse and keyboard from our childhood. The muscle memory of our hands on the WASD keys and mouse is so powerful that we prefer playing every game using mouse and keyboard only, even if we are playing a particular game on a console. Rust is the multiplayer survival video game from FacePunch Studios which is available to play on many video game platforms including PC, Xbox Series X|S, Xbox One, PlayStation 4, and PlayStation 5. Since it is available on consoles also, many Rust players wonder whether they can play the Console edition of this game using a Mouse and Keyboard. Have a similar doubt in your mind? Continue reading this article till the end to clarify everything.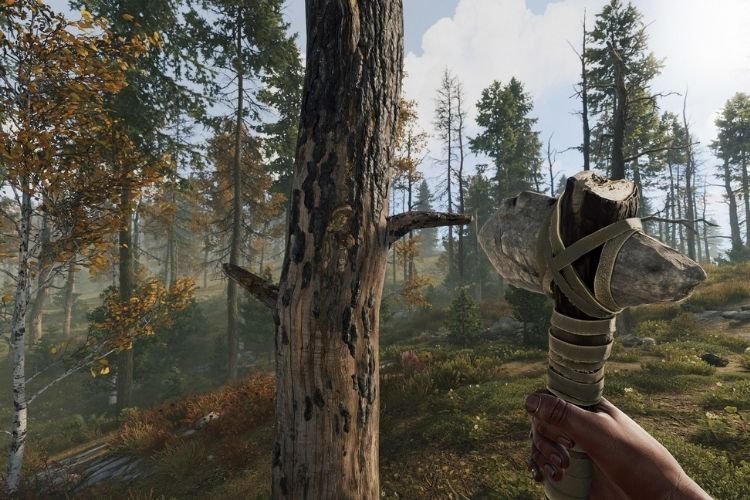 Rust Console Edition Mouse and Keyboard Support: Is it available?
The procedure of playing a game on the console using a Mouse and Keyboard is pretty much similar to that for the PC. For doing it, you just have to connect your Keyboard and Mouse to the USB Ports present in the Console. In case, if you are not having enough free USB slots on your Console, then you will require a USB Splitter to have multiple ports on the go. You just need two available ports, one each for your Keyboard and Mouse.
But, all of this goes into vain when the game you are planning to play does not support Keyboard and Mouse controls. Sadly, so is the case with the Rust Console Edition. When you connect a Mouse and a Keyboard to the console while running the Rust game, you will see that the Keyboard and Mouse input is not working in the game.
Moreover, we all hope that Facepunch Studios should roll in the patch update that brings the Keyboard and Mouse Support to Rust console edition as this feature is quite basic and necessary for every single game to have.
So, this was everything about playing Rust using Mouse and Keyboard on Console. If you found this article helpful, share it with your friends. If you are wondering that how you can play the Rust game on Steam Deck, you should head here.