Call of Duty Warzone has received a new update today. The latest patch bears the version number 1.01 & it has added a myriad of new content for players. Four new weapons have made way to the game.
The list of weapons that have been added to the game includes the following : 725, MK2 Carbine, .50 GS, and EBR-14. A new operator, Talon is also available along with its dog Indiana in both Warzone & Modern Warfare. COD fans are really excited to play this new update. The new update has also resolved the crashes which were troubling many players since the release of the game. Along with this, Activision has fixed many other bugs.
But one issue is still persisting & constantly troubling players. After the recent update, many players are reporting Dev error 6036, which is not letting them to play the game. Have a look at a few complaints down below.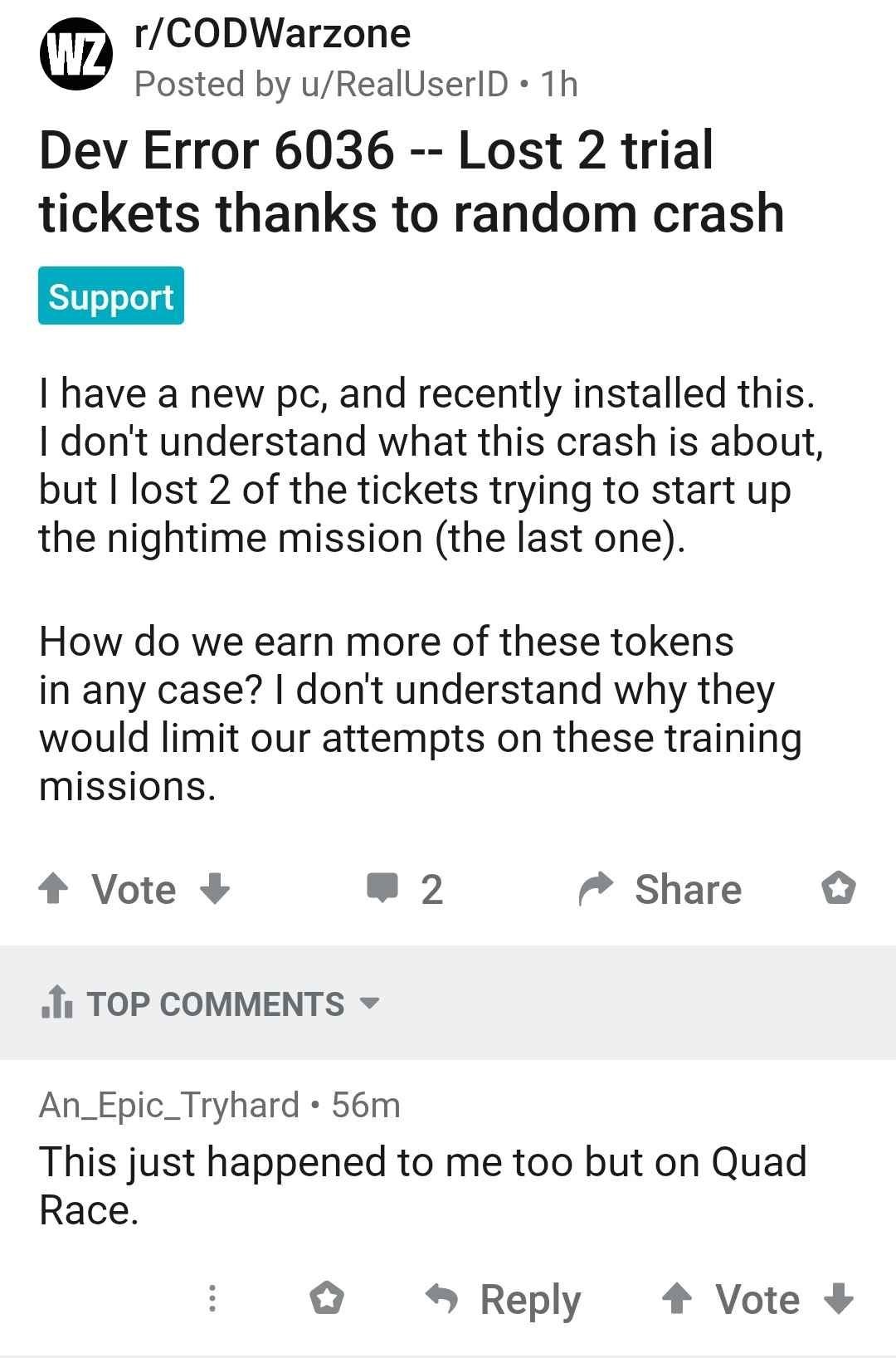 We certainly hope, Activision will closely look into this matter & will resolve it at the earliest. Rest assured, we are keeping a close tab on all the developments & will update you with more information whenever it arrives. Meanwhile, you can the check all the fixes that have been incorporated in the update 1.01 down below.