Call of Duty: Warzone, a free-to-play battle royale game which was released on March 10, 2020. The game is available on all the major platforms including Xbox One, PlayStation 4, and PC.
Recently, Trios mode was removed from the game, which received a severe backlash from the COD community & led Infinity Ward to re-add the Trios mode. Apart from this, lagging issues are troubling many players after the recent update. However, lagging issues have not been addressed by the Infinity Ward yet.
Cut to now, there is good news for the Call of Duty Warzone players, as Infinity Ward has banned over 70000 cheaters. This news has been conveyed through the Infinity Ward Official Twitter handle. The official statement from the Infinity Ward reads as follows :We've now issued over 70,000 bans worldwide to protect #Warzone from cheaters. We're continuing to deploy dedicated security updates and work continues on improving in-game reporting. We'll share more details soon. We are watching. We have zero tolerance for cheaters.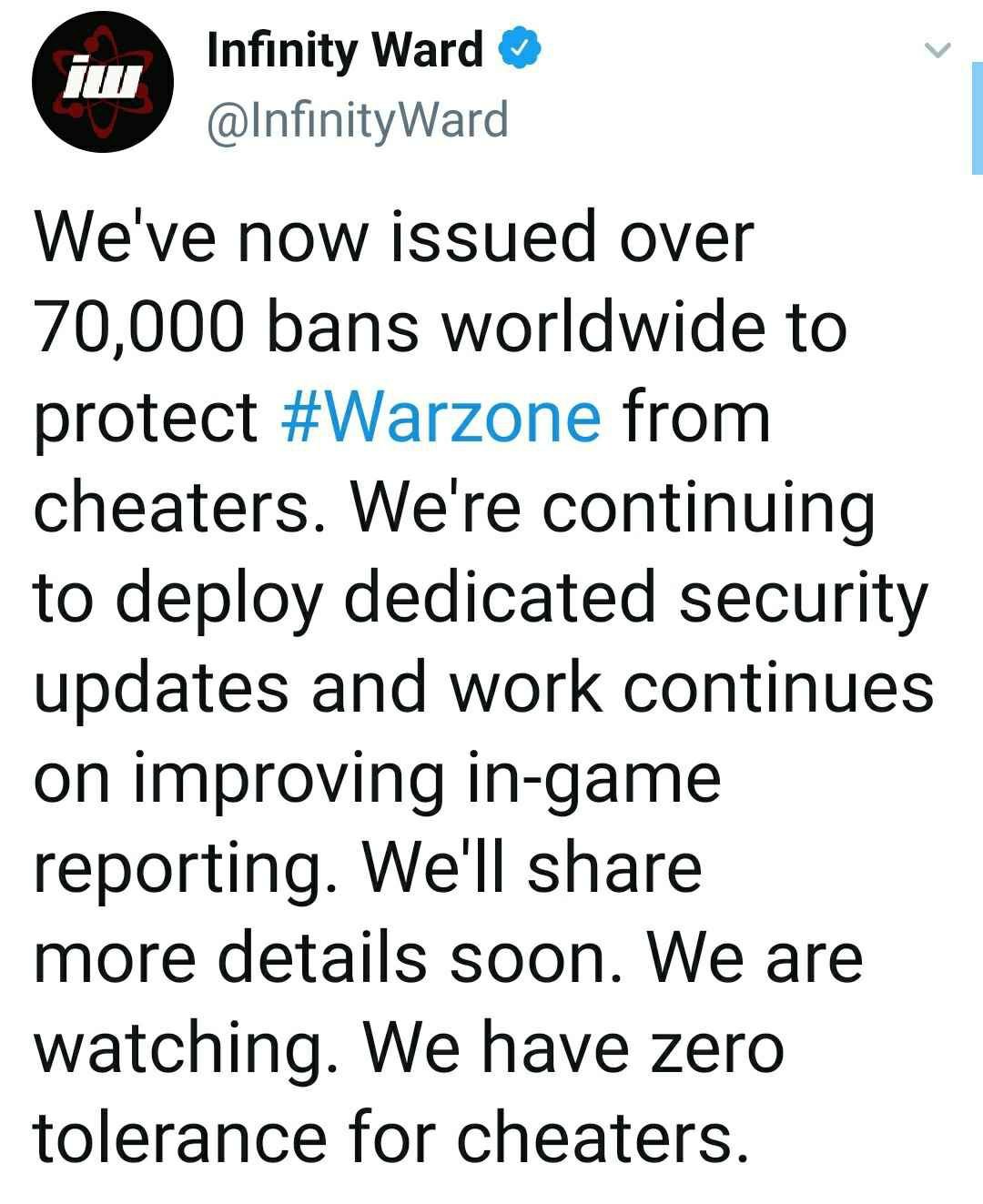 Well, these kinds of stringent actions from Infinity Ward, against the hackers & cheaters promote Fairplay. Also, this ban will provide a better gaming experience for players. But even after these types of steps, hackers always find innovative ways to beat the security system making it a game of cat & mouse for devs.