When it comes to the battle royale games for smartphones, Call of Duty Mobile, surely comes in the top five spots. The game was released later than PUBG Mobile & Fortnite Mobile but it still managed to make its mark onto the audience.
Call of Duty is available on both the Android & iOS platforms. The game was released on October 1, 2019, & since then it has been running strong. Season of COD mobile is currently way, but now the fans are waiting for the start of Season 6 which will introduce some new content to the game.
Coming to the topic, many Call of Duty mobile players are experiencing a black screen issue in the middle of matches & gameplay. So, if you are facing this issue, fret not, as you are not alone.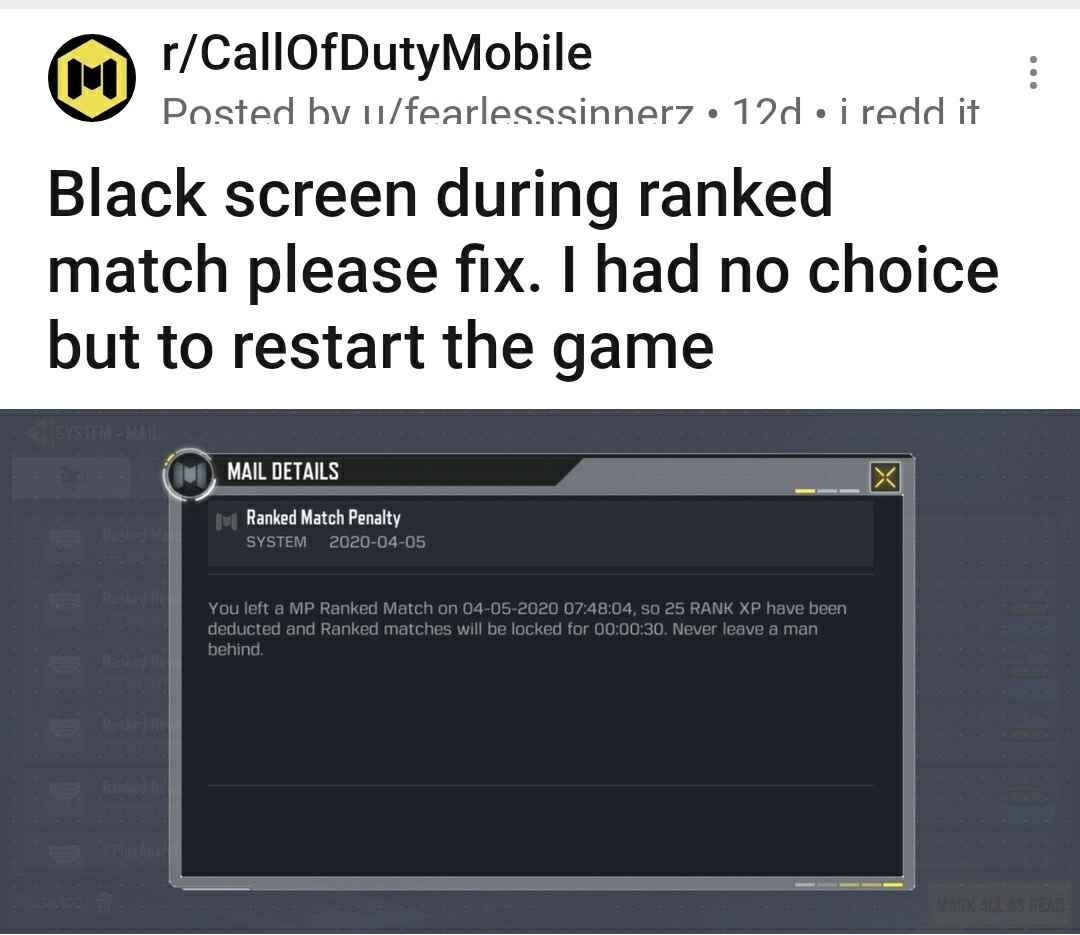 Well, there is good news for Call of Duty mobile players as Activision has recognized the issue on the official forum. Devs want players to submit a report by answering the following questions.
How does the bug occur ?
Frequency (every match, one in five matches, completely random, etc.)
Modes (only in MP, only in BR, or in all modes)
Potential triggers (does it always occur after you do X action or anything specific)
Device and Version Number
UID or Username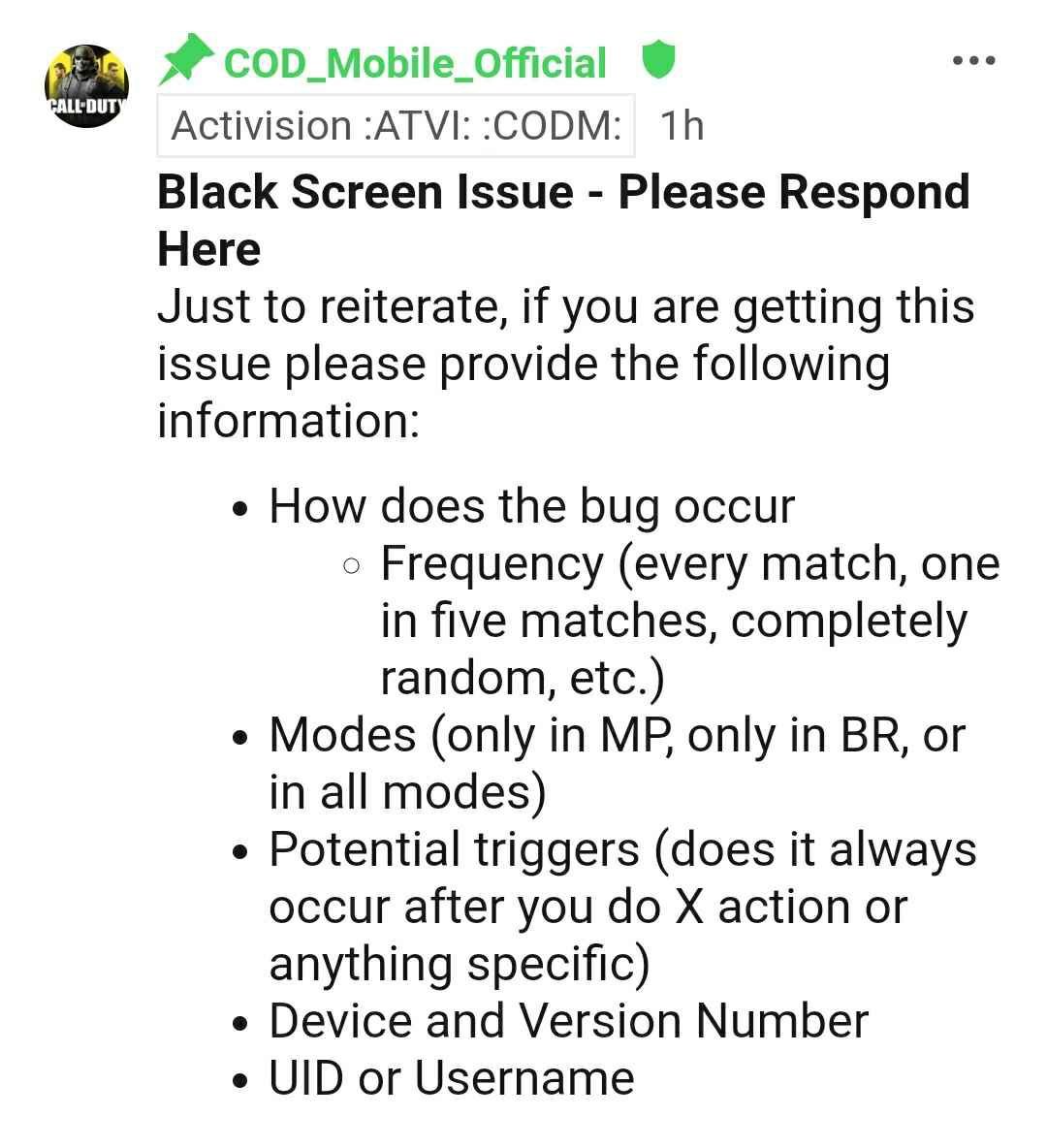 Apart from this, Activision has also announced all the upcoming events for the game. Gun Game Team Fight will arrive to the game on April 23 & will stay live until April 30. You can check the complete schedule down below.
3/26 – 4/28 ~ Daily Missions Exchange Center – This long running event provides many opportunities to grab the brand new HVK-30
4/16 – 4/22 ~ MP Snipers Only Mode
4/16 – 4/28 ~ Tenacity Rewarded Event
4/17 ~ Credit Store Update
4/17 – 4/23 ~ Free For All mode
4/17 – 4/24 ~ Clan Ally Event – Join a clan, play with a clan, and acquire some new swag
4/17 – 4/28 ~ Weekly Challenges
4/23 – 4/30 ~ Gun Game Team Fight Mode and Challenge