Activision finally launched the mobile version of the popular first-person shooter franchise – Call Of Duty. The new Call Of Duty: Mobile features two game modes, and one of them is the popular gaming category of the year 2018; Battle Royale.
Battle royale based games like PUBG and Fortnite managed to gather a lot of popularity. Also, the mobile version of PUBG gained special attention from mobile gamers all over the world. Activision followed Bluehole's path and partnered with video game developer, Tencent, to build the mobile version of Call of Duty. And after announcing the game earlier this year, Activision finally launched Call Of Duty: Mobile globally in October.
Call Of Duty: Mobile features two game modes. You can select between Team-Death-Match mode and Battle Royale mode. Well, the game can be enjoyed in both modes, but if you are supposed to be a battle royale fan, we have something interesting for you.
A Redditor (u/EclipzeG), on the Call of Duty: Mobile subreddit, posted about the spawn location of helicopters in battle royale map. He not only marked the location on the "Isolated" map in COD: Mobile, but also mentioned the number of choppers that can be found in that location.
All 10 locations where spawn helicopters can be found are mentioned below. You can check out the exact location in the image mentioned below – 
First of all, on the top side of the map, we have Nuclear Plant. In this location, you can find only one chopper. Check out the exact location in the image mentioned below.
---
Coming down from Overgrown in the top to Killhouse in mid. You can find a chopper in each of these locations – Overgrown, Sakura, and Killhouse.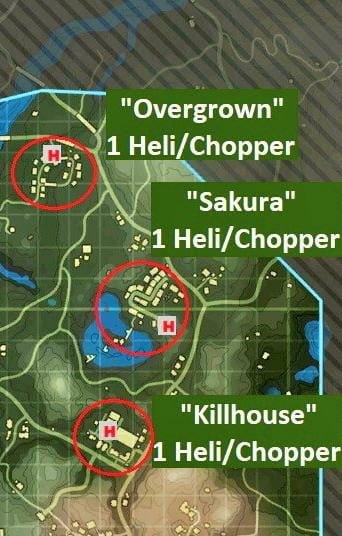 ---
Coming to the bottom-right of the map. We have two locations – Countdown and Practice Range. In Countdown, there are three chopper spawns, whereas, in Practice Range, there are two spawn locations.
---
Going from bottom right to bottom left, we have Estate, where a single helicopter spawn exists.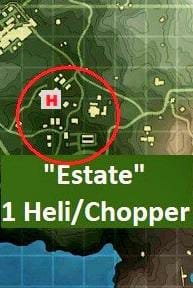 ---
Finally, in the bottom-left, we have three locations – Docks, Pier, and Nuke Town. In Docks, a total of three chopper spawns are present. Whereas, in Pier and Nuke Town, single chopper locations can be found.