Welcome back to another series of Call of Duty Dev error codes. Here, we would be focusing on a frequent Dev Error Code 6456. The Error Code 6456 centers around Direct X. Here's how you can fix this issue.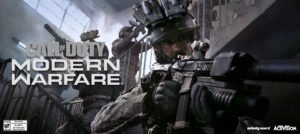 Open Modern Warfare Menu. Select Options
Go to Game Settings 
In the Game Settings, you will see Addition command line arguments. Click the same.
A box would appear. Type -d3 d11-w (This would lead to the game starting directly in Full Screen) 

Click on Done. It will take you back to the menu. 

Again, select Options. This time, select Scan and Repair. Close the Overlays 
While the scanning process continues, go to Settings.
In the General category, you will see WHEN I LAUNCH A GAME option. It has got a dropdown window. Select Exit Battle.net completely.

 If you are using an anti-virus, ensure that there's an exclusion for Modern Warfare configured. 

After completing the Scan and Repair utility, go to Graphics Settings since it has been reset because of DirectX.  

Open the game, and notice the Infinity Ward and Activision intro. You will notice that the lag has improved, and the DirectX fix worked. 
Other alternatives to fix Error code 6456 are: 
Fixing outdated Graphic Drivers.

Download the latest versions from the manufacturer's site like Nvidia and AMD.

In Nvidia, Call of Duty recommends driver version 457.30

For Windows 7, Game Ready Driver v419.00 or above is required.

AMD driver users need driver v20.11.03 or later (as recommended by Activision) 
Troubleshooting for Random Game Bug 
This can help gamers in finding particular bugs so that system can provide recommended fix.
Install latest Windows Updates
The latest Windows update can help in solving errors stemming from corrupted files.
This can help the system in adjusting to the changes, helping in fixing the error. 
Reinstalling Modern Warfare 
A clean installation, with all the recommended required files, can help in resolving the error.