Call of Duty has been an iconic first-person video game franchise ever. The most focused attribute in a first-person shooter video game is its weapons. Call of Duty Vanguard is the recently released game by Sledgehammer Games and Activision that takes you back to the time of World War 2. In this game, you can play the campaign, as well as the multiplayer modes. As more and more players are trying COD Vanguard, certain doubts are arising in their minds about various aspects of the game. One of them is, "How can they level up their weapons fast?" If you also have a similar kind of doubt in your mind, continue reading this article to know how it's done.
The campaign mode of COD Vanguard is somewhere similar to that we witnessed in Modern Warfare. Certain additions like blind firing from behind cover or creating new paths to complete objectives by climbing walls. On the other side, the Multiplayer mode of this game features a total of 20 maps, out of which 4 are dedicated to the new mode "Champion Hill". This game is currently available to play on Microsoft Windows, PlayStation 4, PlayStation 5, Xbox One, and Xbox Series X/S. Coming back to the main topic, here is everything you must know about leveling up weapons fast in COD Vanguard.
COD Vanguard Leveling up Weapons Fast
If you will look at a particular gun in the loadout, it shows a certain amount of levels that will unlock some good stuff for that particular weapon. Some guns in the game have their maximum level so high that it will take a lot of time to fully level that weapon up. Therefore, to level your favorite weapon fast, you need to follow this method: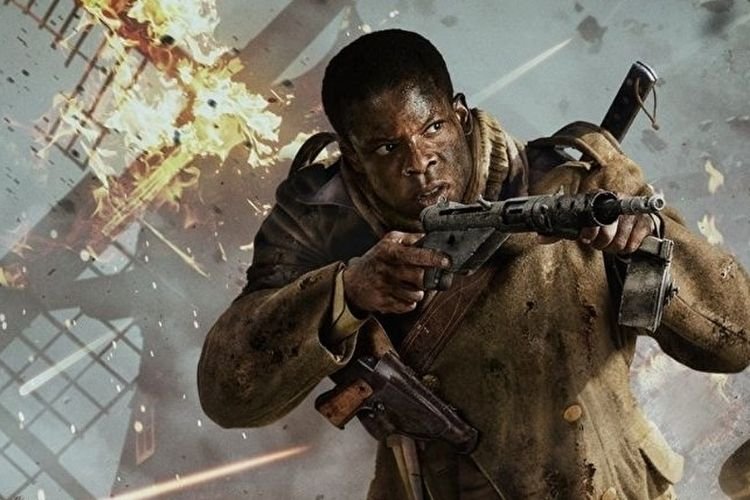 Each Operator in the game has their favorite weapon that can be seen in their cover picture. For Example, M1 Grand is the favorite weapon of Daniel. In COD Vanguard, when you play the Multiplayer Mode with a specific Operator, it gets upgraded to higher levels and some of the levels fetch you the required XP points for his/her favorite weapons. Now, to upgrade your weapons faster, you can do two things.
Firstly, you can equip a different weapon from the favorite weapon of the Operator you have equipped. By doing this, you will be gaining XP points for both, the weapon you are using plus the favorite weapon of your Operator. For instance, if your Operator's favorite weapon is M1 Grand and you are using Kar98 more often, then you will be leveling up both of these weapons side-by-side.
Secondly, if you urgently want to level up a particular weapon, you can choose the Operator whose favorite gun is the same as yours. For example, if you want to upgrade M1 Grand urgently, equip Daniel and use M1 Grand while playing multiplayer mode in the game.
So, this was how you can level up your weapons faster in COD Vanguard. If you found this article helpful, share it with your friends.