The era of handheld consoles has seen a resurrection, thanks to Nintendo. From the latest Switch to previous generations of consoles like the DS and 3DS, Nintendo has been dominating the handheld gaming console industry. Let's take a look into one such Nintendo Switch exclusive game, Bravely Default 2 and news about its release:
Bravely Default 2
Bravely Default 2 is the successor to Bravely Second: End Layer, and the latest installment of the Bravely Default series. Much like its predecessors, Bravely Default 2 is a role-playing game that employs a turn-based gameplay mechanism. The game is based around a new world from the previous titles, on a continent named Excillant. The game follows four main characters; a young sailor named Seth, a refugee princess named Gloria, a traveling scholar named Elvis, and a mercenary named Adelle, on their journey to retrieve 4 crystals that were stolen from Gloria's land. The crystals are divided into 4 natural elements: Earth, Wind, Water, and Fire.
Bravely Default 2 is the third game in the series, which is quite confusing due to its name. The reason behind this change was due to the failure of the second installment, Bravely Second: End Layer to meet public expectations. The developers also considered the game to be rather difficult to continue, hence taking a fresh start with the latest installments in the series.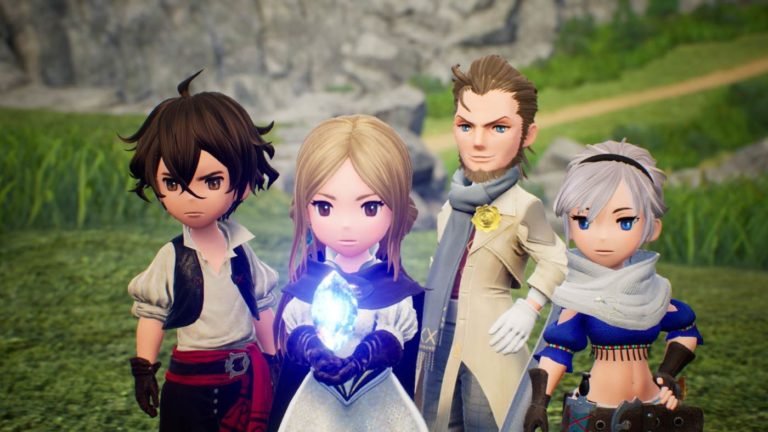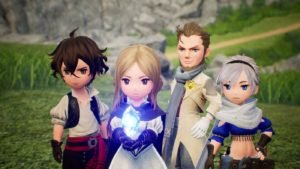 Bravely Default 2 Release Date
Bravely Default 2 was announced in December 2019 during The Game Awards. The title was made exclusively for Nintendo Switch. Following this, Nintendo released a demo during the Nintendo Direct presentation in March 2020. The demo was widely praised across the world, however, the demo was pegged as rather difficult. This lead to suggestions regarding a varying difficulty option in the actual game. The game was said to be the most anticipated game of 2020 by GameSpot. Bravely Default 2 was released worldwide on 26 February 2021.
Windows : ❌
Mac : ❌
PS5 : ❌
PS4 : ❌
Switch :✅
Xbox One : ❌
Xbox Series X | S : ❌