Borderlands is a role-playing first-person video game developed and launched in October 2009. It was developed by Gearbox Software and published by 2K Games for all the top video gaming consoles. Though this game is played by gamers around the world, they often come across some errors which cannot be explained. One of the errors faced by many users is 'error code 5'. If you are facing the same issue and want to fix it, we have it all in this blog!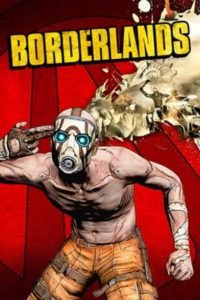 Borderlands: The Game
It is the first game in the Borderlands series, developed by Gearbox Software, and published by 2K Games for PlayStation 3, Xbox 360, Windows, Mac OS X, and Shield Android TV. The game was released worldwide in October 2009,
The plot of the game revolves around a group of four "Vault Hunters" who travel to the far-flung planet of Pandora in search of the "Vault," which is said to contain advanced alien technology and other priceless treasures. While battling Pandora's savage wildlife and bandits and outlaws, the hunters piece together clues to find the Vault, eventually banding together to prevent the Atlas Corporation and its privately-funded paramilitary forces from reaching the Vault first.
The game allows players to explore the in-game world and complete both main missions and optional side quests in single-player or online cooperative mode, with the latter offering duels and competitive PVP matches in designated areas.
What is error code 5 in Borderlands?
Borderlands are enclosed with several unexplained errors and bugs. Many gamers are facing the error code 5 when they want to pair up and match for the game. When the screen opens up on the game, and you try to use the matchmaking option, it loads for a while and then shows 'error code 5: matchmaking went wrong and check internet connection'.
The players are unable to play with their friends or match with a user on matchmaking.
How to fix error code 5 in Borderlands?
Although the cause is not clear and no security patch has been released by the developers, we have some solutions that might help you fix this error in your device.
Method 1 Check for Server Issues
You should begin by ensuring that the Borderlands 3 servers are not currently dealing with a widespread issue. If there's an outage server issue affecting matchmaking in your area, none of the fixes below will fix the problem.
To find out if other users are encountering the same Matchmaking Error Code 5, you can check services like DownDetector or Outage.Report.
Method 2 Restarting or Resetting your Router
If you've already ruled out a server problem, the next thing to look for is a TCP/IP problem caused by your current network configuration. If you're experiencing network inconsistencies, you should be able to resolve them by restarting or resetting your network device.
Find the ON/OFF button on your router and press it once to cut off power.

Physically disconnect the power cable.

Then, wait for 5 minutes or more to allow the power capacitors enough time to drain themselves.

Re-connect the power cable

Wait until the Internet access to be restored

Finally, launch the Borderlands 3 again to see if the problem is fixed.
These methods should help you fix the error.