Play-to-earn games are going to be a big thing in the future and many leading companies are pushing forward with this idea and are coming up with their own NFT games. Bomb Crypto is another game that uses blockchain technology and allows players to buy or exchange their in-game assets for real money and have fun playing the game. The exciting part about NFT based games is that they're not limited to only PC as mobile gamers can also indulge themselves in the game and earn money. Since the majority of people own a smartphone, it will become one of the biggest trends in the future and unfortunately, Bomb Crypto can also be played on mobile. Read on more to know how to set up the game on mobile.


Features of Bomb Crypto.
Bomb Crypto offers a colorful world with chibi-like characters that we saw in Final Fantasy games on the NES platform. It shares similar art styles and has a basic setting that everyone can easily get into it. You control a bunch of bomber heroes and save the kingdom from the tyranny of the monsters as you'd see in a generic fantasy game. Players can earn tokens after completing certain tasks in-game that act as an in-game currency for obtaining new bomber heroes, upgrading the bomber levels, and more.
The game offers three different modes that add more replayability value and make the gameplay exciting like arena battle, adventure, and managing heroes. To make the game fun and accessible for everyone to play, the minimum cost of joining the game is 10 Bcoins which costs equivalent to buying 1 bomber hero.
How to play Bomb Crypto on mobile.
To play Bomb Crypto on a mobile, we've put together a simple and easy-to-understand guide that not only will fix any error on the game but also explain how to install the game properly and find bcoin. A lot of people are getting an error when launching the game and we'll explain how you can properly open Bomb Crypto. With that being said, follow the necessary steps below to get the Bomb Crypto running on both Android and iOS.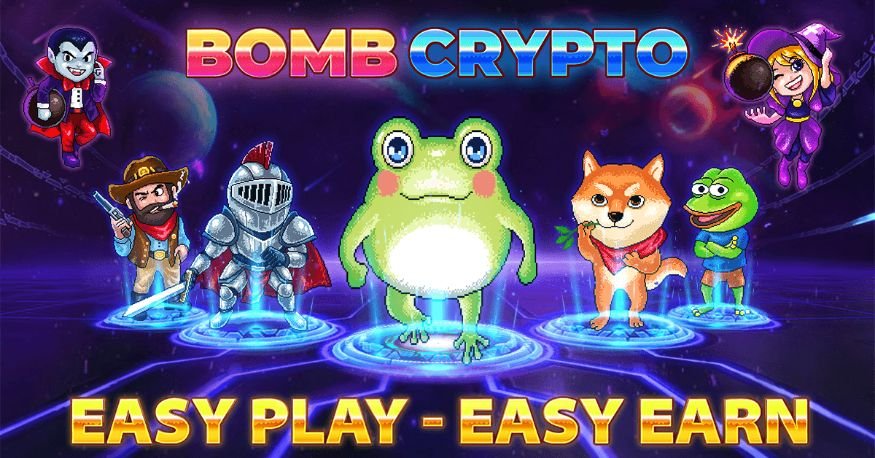 For this to work, you will need to download the "kiwi browser", if you're on Android, and if you're on iOS, download "Yandex browser" on your device.
Open up the browser, download the Metamask extension and add it to the Browser.
After it has been downloaded, it will launch a new tab. Now, click on the "Get Started" button and then import your existing wallet, or create a new one. If you need help in creating a new MetaMask wallet, visit here.
After you've successfully imported your wallet, you need to add the Binance Smart Chain(BSC) network by heading to the Networks and tapping on the"Custom RPC" option.
Now, enter the following details for the Binance Smart chain and click on "Save".
Network Name: Smart Chain
New RPC URL: https://bsc-dataseed.binance.org/
ChainID: 56
Symbol: BNB
Block Explorer URL: https://bscscan.com
Now that we've done setting up Metamask, go to the BombCrypto website and click on "Play Now".
The game will take a minute or two to load up. Once it shows up on the main screen, click on "Connect Wallet", then select your Metamask wallet and sign in. Now, head back to BombCrypto's official website, and click on "Connect Again". After this, go back to the Metamask extension, click on Sign in and switch to BombCrypto. You can now play the game without any issues. Try repeating the steps if the game doesn't load.
Stay tuned for more updates at Digistatement.