This arc is taking a toll on all of us for sure. My Hero Academia is making us awe in revelations and give pain to us in the wait of the next chapter. This arc is so good that I am sure all the readers get transported into the MHA world whenever they read it. After the conclusion of the OFA world where Shigaraki failed to collect the OFA quirk for himself, MHA 288 focused on Gigantomachia and Uravity. In the last chapter, we saw Uraraka coming face to face with Toga as the 1v1 confrontation was built from the tournament arc in UA High. In this post, we will talk about My Hero Academia Chapter 289 spoilers, release date, raw scan and predictions.
Boku No My Hero Academia Chapter 289 Release Date
Bad news! My Hero Academia is on a break this week. MHA 289 will not adhere to its weekly structure and will be on a hiatus. I know we are all excited to know what happens in the upcoming chapters but we will have to wait it out a little. There is no official reason given for the delay. My Hero Academia chapter 289 will release on 1st November 2020. This means that the raw scan of the chapter should be available to see by 29th October. We will update the post with the raw scan of MHA 289 as soon as they are out.
Where to read BNHA 289? You can read the chapter of MHA on Viz Media or Manga Plus for free.
Chapter 288 Recap:
The last few chapters have focused on the fight between Deku and Shigaraki with glimpses of Giga. The glimpses show us that he is still rampaging through the town. MHA 288 brought us back to the area where Giga's anger shows no stopping. The Hero resources are burnt thin and we see UA High students evacuating citizens from the town hurriedly. Also I am hyped to see Best Jeanist arriving at the scene to stop Giga. He doesn't look too healthy though so I am not sure how effective he will be.
The League of Villain members are still on the back of Giga. Toga looks distraught after the death of Twice at the hands of Hawks. She was always a little unhinged but now her actions would border on maniacal. As Uraraka is helping a stray women to evacuate, Toga had already did her deed. She killed the woman just to get the attention of Uraraka. But Uraraka infuriates her by ignoring her question which is the crux of her personality.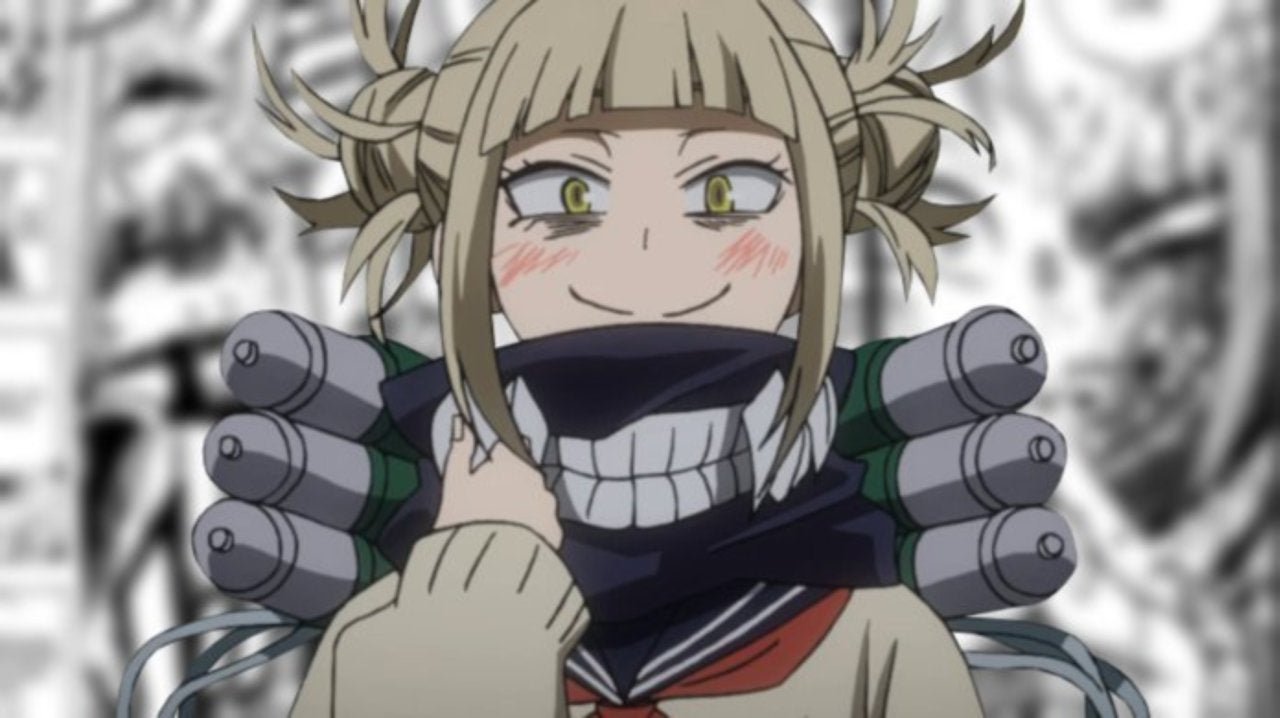 The cat will hit on in the next chapter.
Boku No My Hero Academia Chapter 289 Spoilers & Predictions
My Hero Academia chapter 289 spoilers are not out. As we said above they come out with the raw scan of the chapter. As the online translators work on the raw scan of the Weekly Shonen Jump, we get the spoilers for the next chapter. We will update this post with MHA 289 spoilers as soon as they are out 29th October 2020. But we do have some predictions to give for the next chapter.
We see that Shigaraki is beaten because his body cannot fully encapsulate the powers of AFO. Even AFO told him to retreat for now as his body is almost in shambles. The only way out for him now is Gigantomachia but he will be arriving soon considering his progress.
This arc will be wrapped in a few chapters now. Shigaraki will probably escape.
There have been some confrontation brewing up, Dabi vs Endeavor + Todoroki.
We are likely to see a couple more casualties and possibly deaths on both sides. Maybe Toga will be dying?
The next conversation between All might, Bakugo and Deku will be an interesting one as they reveal the mystical history of OFA and AFO.
MHA 289 will arrive 1st November 2020.
Follow us on Twitter to keep track of MHA 289 spoilers.