Boku No Hero Academia chapter 250 is just around the corner but the initial spoilers have been leaked online. The previous chapter was fun, but it looks like we are going to see some action in chapter 250. So, let's discuss Boku No Hero Academia chapter 250 spoilers.
This post contains massive Boku No Hero Academia chapter 250, so read this post on own risk
Boku No Hero Academia Chapter 250 raw scans spoilers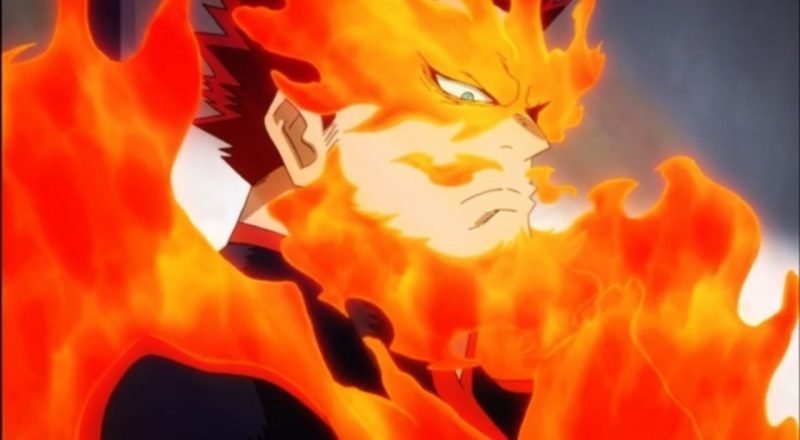 According to the leaks, chapter 250 is going to focus on the Todoroki family again. Everyone in the community was worried about Fuyumi but it looks like Natsuo will be the target of villains. The synopsis of the chapter is like this:
Endeavor is in the car with Midoriya, Bakugo and Todoroki while Natsuo leaves the house. But he is being stalked by a villain. After a moment, he gets attacked by the villain. The villain seems to use mummy bandages maybe it is his quirk. Seeing Natsuo in this position, Endeavor comes to rescue. At the end of the chapter,  The cliffhanger is Natsuo being wrapped up in the bandages while Endeavor watches pissed.
More Translations:
Deku: Thanks for the meal!

Bakugo: Tell me the recipe for your mapo tofu.

Todoroki: I'll get her to send it to me on LINE.

Fuyumi: I wanted to talk to you guys about school, sorry!

Enju: Fuyumi. Thank you.

Someone: Midoriya-kun.

(next page)

Natsuo: Endeavor!

Todoroki: Natsu-nii!

Driver man?: His head!! (or maybe "my head!!")

(next page)

Mummy: I'll kill this man, so please, Endeavor! Don't mess up this time! Kill me!
Boku No Hero Academia chapter 250 is releasing on November 17 and raw scans will be released tomorrow.