Bloxburg update 0.9.5 hit the game with some new lightings, new furniture, some in-game interface improvements, and much more. So, let's jump right into the patch notes of Bloxburg update 0.9.5 without any further ado.
Welcome to Bloxburg-2021
'Welcome to Bloxburg' is a fun role-playing game on Roblox where the player needs to build, design their own house, work, hang out with their friends, also explore the city of Bloxburg. The game was created by Coeptus. It was first in the Beta phase but was later released to the public for free. Since then it has been highly in demand as many players are constantly hooked to the game due to the engagement it provides.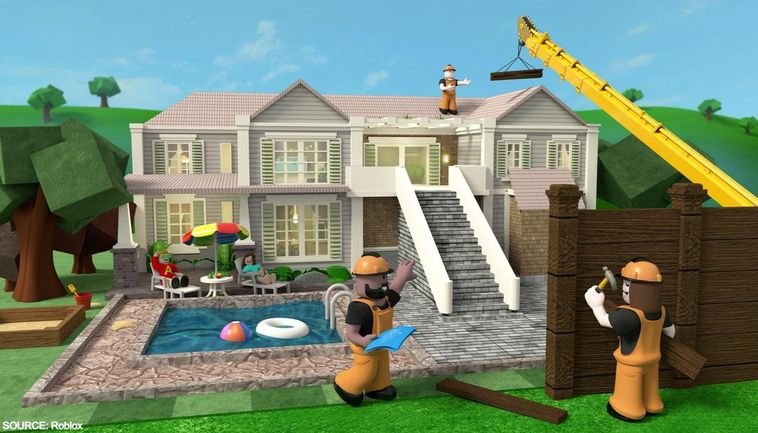 Welcome to Bloxburg- 0.9.5 Update
The updated version 0.9.5 hit Bloxburg recently and made quite a few interesting changes to the game. These changes include the introduction of new furniture, new curtains, etc along with the removal of the winter decorations and snow. So, here's a list of all the changes made to the game in update 0.9.5
Removed snow, winter decorations, fireworks, sledding and ice skating.
Removed RB Battles Challenge maze.
Added new furniture items.
Added new curtains and blinds.
Added ability to open and close most curtains.
Multiple curtains can be placed on same window with Advanced Placing gamepass.
Greatly increased flower withering time.
General interface improvements.
Major bug fixes.
So, for starters, they finally removed the snow and winter decorations which have been in the game for a long time. They also added new items in update 0.9.5 which includes-
Contemporary Coffee Table
Trendy Round End Table
Geometric Dining Table
Dual Curtains-

Long Dual Curtains
Normal Dual Curtains

Vertical Blinds
Contemporary End Table
Geometric End table
Cylindrical Wall Lamp
Geometric Terrarium
Sleek Picture frame Lights
Cylindrical Table Lamp
An Arched Cylindrical Floor Lamp
Cylindrical Pendant Light
Sunburst Mirror
Sleek Armchair
Sleek Sofa
If you wish to view all these items, you can watch this video by @AshleyTheUnicorn
However, along with all these new items added, they also fixed some major bugs in the game in update 0.9.5. So, expect more stability in the game after Bloxburg's recently released update.