Xiaomi backed Black shark launched its first gaming smartphone back in 2018 called as Black Shark 1 or simply Black shark. The smartphone at that time offered maximum specs as someone would expect from a gaming phone at a decent price. After a few months, Black Shark Helo was launched with some improvements.
Last year (2019), Black Shark 2 was launched with upgraded hardware and further improvements over its predecessor. Then the Black Shark 2 Pro was launched in China with the latest Snapdragon 855+ processor back in July 2019. Cut to now, the leaks and rumors about the next version of the Black shark series probably the Black shark 3 5G has started.
Last year, we have seen smartphones with large amount of RAM (up to 12 GB ). But it looks like Xiaomi has decided to go even further. According to a new leak, the new model of the company's gaming smartphone will receive as much as 16 GB of RAM.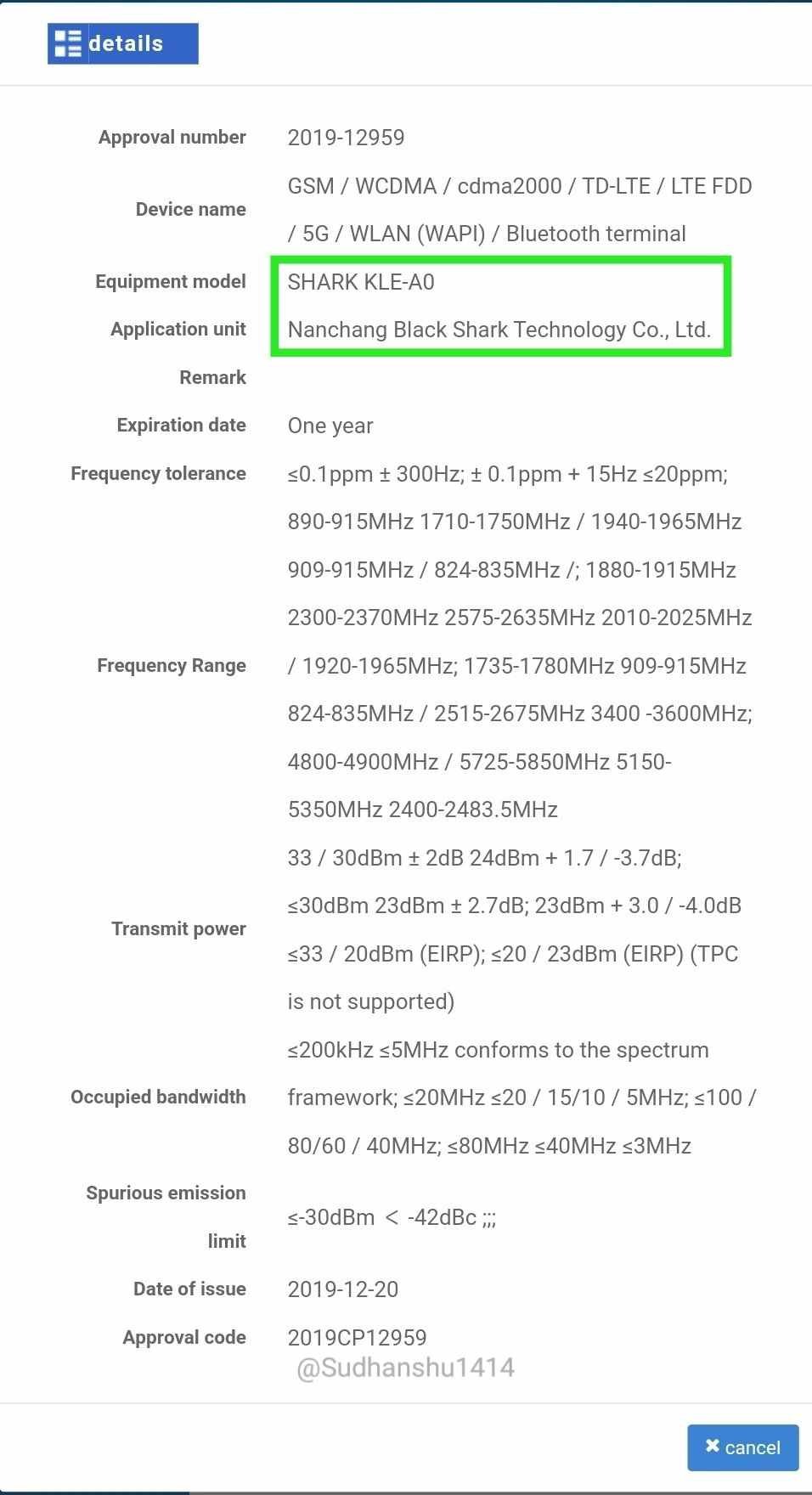 The well-known leaker Sudhanshu has published information about the new model of the gaming smartphone Black Shark 3 5G. According to the leak, this particular model will be the first in the history of mobile devices with a RAM capacity of 16 GB.
The smartphone appeared in the base of the Chinese MIIT controller under the serial number Shark KLE-A0. Distinctive features of the device, in addition to an impressive amount of RAM, was support for fifth-generation mobile networks. Earlier, a vendor representative noted that a gaming smartphone compatible with 5G networks is already ready and is currently being tested within the company. The manufacturer does not report on the timing of the release of new items on the market.