Reddit user Blingon suffered a bug that allowed him to view the Call of Duty Black Ops Cold War (leak) store following the December 8 update. And new operators are showing off! Call of Duty Black Ops Cold War season 1 is approaching – although it has been delayed – and following this season's first update, Blingon announces on Reddit that he has stumbled across the game's next store. Currently there is no store – it will only be available when this first season rolls out.
Activision had a lot of content in store for us and in the trailer we could already see a potential ' Stitch ' operator and obviously Treyarch has more than one trick up his sleeve and even offers two other operators to start this season on Black Ops Cold War. It is stressed that nothing validates the arrival of Stitch for season 1, even if the probabilities are quite high.
Black Ops Cold War Two New Operators and Store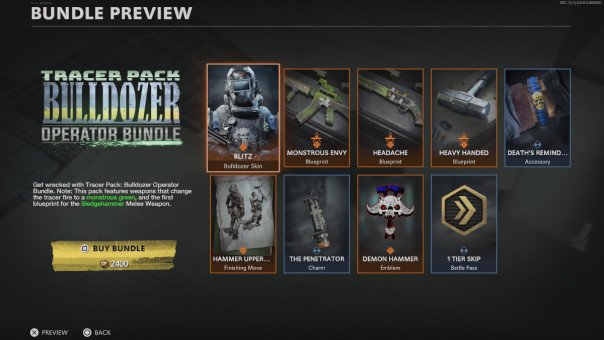 We can see that Bulldozer and Zenya are new operators. They will be available for free in the future Battle Pass and the bundles are just skins that we can buy to "customize" our operator. But nothing prevents them from being available only in bundles, like Roze on Modern Warfare to give an example. No information has been given on them, but they will each have to be part of a faction. They will also be available on Warzone after purchase.
In addition, we notice that weapon plans will really start to appear on Black Ops Cold War with different weapons that have a very specific skin and configuration. A new shotgun is also appearing in one of the 'Sledgehammer' bundles, something to display a bit of the range of weapons already available on Black Ops Cold War.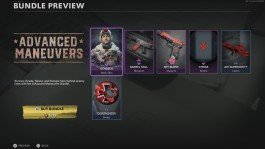 Otherwise, Portnova, Sims, Beck, and Baker get a skin that can be equipped after purchasing the bundles. The prices haven't really changed compared to Black Ops Cold War. The most expensive are those with the new operators which are at 2400 CP while the others are around 1000 CP. And of course various cosmetics are added to the bundles as usual. Remember that your CP is saved from game to game if you have linked your accounts correctly!
Follow us for more Cold War leak, news and updates.