Yesterday, Black Clover Chapter 267 was officially released. It was one of the knowledgeable chapters. The chapter showed the affection of Asta to his devil. Asta knows that his devil has always played an essential role in his winnings. But here, he has to overpower his own devil to bind him for the ritual. Nacht explained that this ritual is a forbidden technique to grant the power of the devil. If Asta fails to overwhelm his devil, he will become a monster like Licht (in the first chapter). Then Nacht will kill Asta. The skeletons are also present of those who failed in the binding ritual.
According to Nacht, this ritual will give Asta the enormous power of the devil.  It is the best way to grow Asta's power exponentially. Therefore, he is using the forbidden technique. On the other hand, Asta noticed that his devil was not trying to kill him. He has also wanted Asta to overpower him.  Asta has known that his devil is not a bad one. At last, we witnessed a glimpse of Asta's devil past, where he got the glance of a new beautiful character.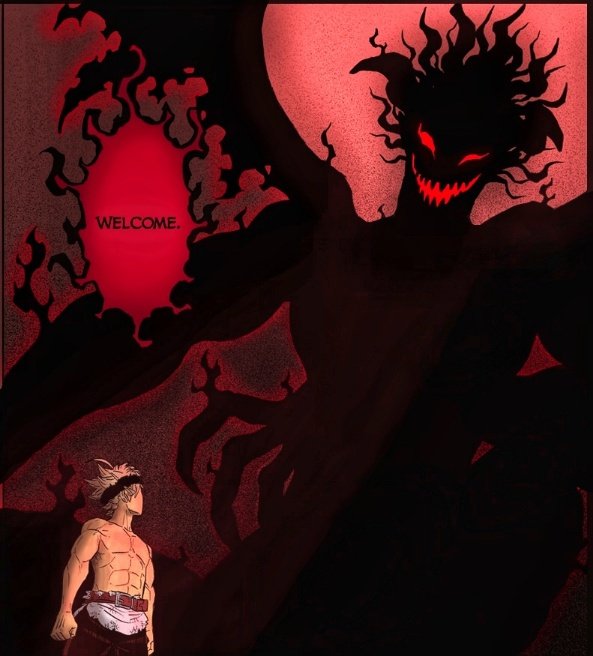 Now the question arises, who is this beautiful character and how Asta's devil knows her? In this post, we will discuss this relation, spoilers, and the release date.
Black Clover Chapter 268 Spoilers:
The next chapter will begin with the devil's past. According to the Reddit spoilers, that beautiful character is Asta's mom. In the past, she met the devil, who was not like other devils. He was a kind-hearted one. The devil had some kind of relationship with his Asta's mother. In our opinion, Asta's devil is his father. That is why Asta is the only one who was born without magic power. Asta's devil also wants him to grow stronger. During the ritual, he has been helping him to become powerful.
We are pretty sure that in the next chapter, Tabata sensei will show us the moments of Asta's past. The series has already shown Yuno's past. He is the Prince of the Spade Kingdom. Therefore, our protagonist should also have some exciting past. Now, the time has come that we will witness our hero, Asta's past.
Black Clover Chapter 268 will release this week on October 16, 2020. It is a remarkable moment that we get two new releases in a week. Fans don't have to wait for more for the next release. You can read the latest Black Clover chapter from the official website of Viz Media and Mangaplus Shueisha.