The distinctive part of the previous chapter was Asta and Yami's teamwork against the dark triad, Dante.  It was a spectacular moment to espy both of them reading each other's moves on the account of Ki. Asta had this same kind of combination with Yuno as a result of their years of friendship. Also, Tabata sensei had beautifully organized the final moment where Asta used Yami's Katana to deliver the final blow. But the biggest thing to talk about in this chapter is whether Dante defeated or not?
In this post, we are going to talk about some spoilers and the release date of the next chapter.
Black Clover Chapter 260 Spoilers –
The previous chapter was released yesterday under the title "Raging Bull Unison." It was a very short but interesting chapter. The chapter has shown that even the strongest dark triad member could be defeated by our anti-magic hero. Asta's demon had given his true anti-magic power only for 50 seconds and these 50 seconds were enough to take down Dante. Dante used every bit of magic to counter Asta and could have possibly been successful if Yami hadn't given his Katana to Asta for the final blow. The chapter has confirmed that Dante is defeated after the final blow. But is he really defeated? Is anti-magic demon powerful enough to take down both Lucifero and Dante in just 50 seconds?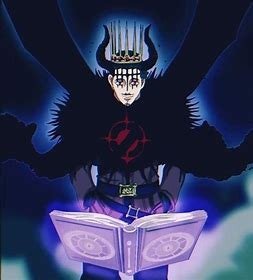 There are too many possibilities and now it's up to Tabata sensei to decide the best route for this story-line. Before making any assumptions, let us inform you that there is still one chapter left in the completion of volume 26 so any possibility might happen in the next chapter. So, here are some assumptions from Reddit. Dante is strongest among the dark triads thus he may rise for the second round against Yami and Asta. Another possibility is that maybe Zenon will come to retrieve Dante and Yami giving Asta his katana may be foreshadowing that he is going to be captured by Zenon.
But there is one more prediction of Dante's defeat. There is a prospect that Dante is actually defeated and Black Bulls may capture him as a sinner. Well, it's all just guesses. We have to wait for raw scans of the next chapter.
Black Clover Chapter 260 Release Date –
There will no hiatus next week so Black Clover Chapter 260 will release on 9th August 2020. This is a weekly scheduled manga under Viz Media and Shueisha. Black Clover English magazine comes under Weekly Shonen Jump.
Where to read the latest Black Clover Chapter –
You can read the previous chapter of Black Clover from Manga Plus by Shueisha app. For the latest chapter, you have to wait as soon as it is released on the official website for Black Clover Viz Media. Black Clover English manga comes under Viz Media so you can reach this website for updates.
---
Credit: Abhidept Singh