Tabata Sensei showed the unbelievable growth of Luck against the dark triad. But is Svenkin really defeated or is he going to unleash his devil power like Zenon's henchmen.
In this post, we are going to talk about 'Black Clover' Manga Chapter 249 release date, spoilers, and predictions.
Black Clover Chapter 249 Spoilers –
Before looking at the spoilers, let's first discuss chapter 248 of 'Black Clover.' Black Clover Manga 248th chapter titled "LUCK VS SVENKIN" was published yesterday under Weekly Shonen Jump 20th issue.
This chapter has covered the battle between Luck and Svenkin. During the struggle, Luck realized that the Dark disciple is no joke, and Svenkin is really overpowering. Amidst all of this, Luck recalled his training with Gadjah, the strongest lightning mage, and a spirit guardian, in order to frame a complex array with runes.
According to Gadjah, "the more complex the array, the stronger you can make your magic" and Luck's specialty is instantly forming arrays near his hands and feet. In order to defeat Svenkin, Luck created his own lighting spells and excelled at his own speed with the fortification of the solid lightning array. In a moment, Svenkin recognized that Luck is getting faster and faster. So, he used a powerful defensive spell called Skin Magic: Skin Fort. But Luck surpassed his limits and activated True Lightning Magic: Ceranos, which allows him to become a true piercing spear of lightning. In this way, he has managed to take down dark disciple Svenkin.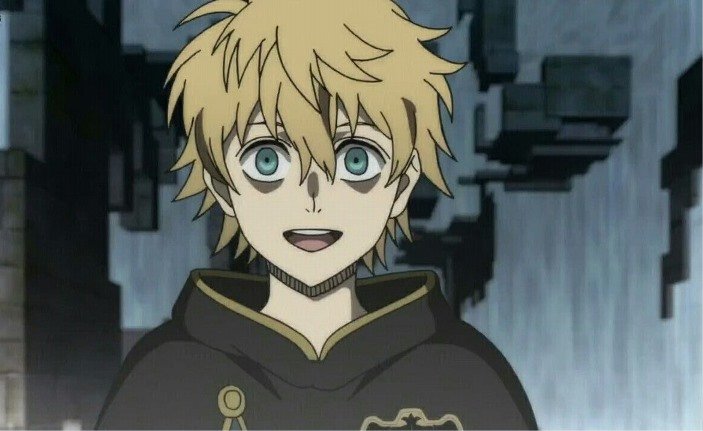 But is Svenkin really defeated or is he going to use his Devil power? Now it's time to discuss what will happen in the next chapter?
Based on our prediction, Svenkin will stand up again to fight Luck and this time he will use his devil power at 50 percent as someone with this level is not going to be defeated easily, right. The next chapter will also continue the battle in The Heart Kingdom. Now it's time for Luck to witness the true devil power of the Dark Triads.
So, in consonance with prediction, Magma may join the fight with Luck against the Dark Triad and we all know that Gadjah rejected Magma for being too weak and Magma decided to train alone and if the past is seen, the two have always fought together. Maybe this time Magma will also join the fight alongside Luck.
Black Clover Chapter 249 Release Date –
Well we know you might be craving for the next chapter, but let us tell you that the next release will delay for at least 1-week. It will be officially available on 11th May 2020.
BLACK CLOVER MANGA IS ON ONE WEEK HIATUS BECAUSE OF COVID-19 PANDEMIC.
WHERE TO READ Black Clover Manga Chapter 249
You can read the latest chapter of the Black Clover Manga online as soon as they are released on the official website for Black Clover VIZ media and Mangaplus Shueisha official website. You can also read Black Clover manga chapter 248 in Manga Plus app.