BitCraft is an ever-expanding open-world MMORPG. The game comes from the developer studio, Clockwork Labs. BitCraft is arriving on various platforms but the pre-alpha is arriving on Windows PC first. BitCraft is a unique MMORPG that features every player into a single expansive world.
The uniqueness of BitCraft from other MMORPGs
The world of BitCraft is unlike any other game. It is procedurally generated and therefore is able to increase accordingly to the increase in the number of players. It is able to contain a larger number of players than any other MMORPGs out there. If you're an avid RPG enthusiast and a fan of sandbox MMORPG games, then BitCraft is the best of both worlds. One of the most unique features is that there is currently no upper ceiling to the limit of the number of players in the game.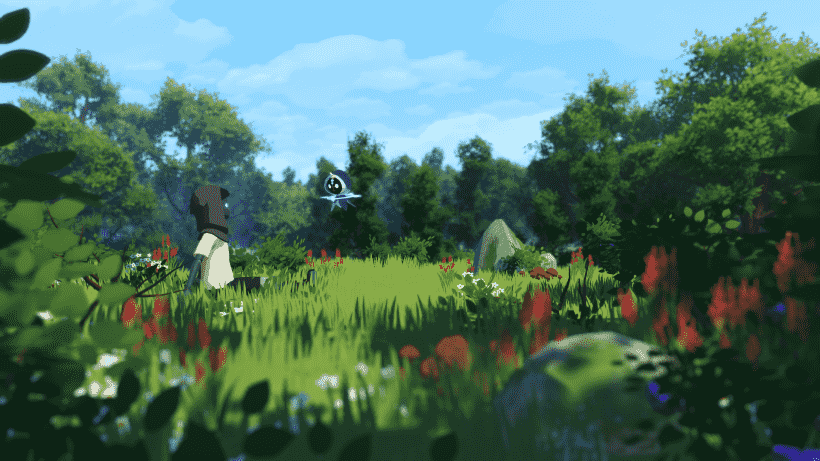 The game's server operates in such a way that it adds and spawns more land locations. The land expands and also increases the world size according to the increase in the number of players. However, the new locations are a continuation of the old land. Therefore, players from the previous land would find it difficult to visit the new locations. In this manner, the location in BitCraft always makes it possible for every player to interact if they want to.
Is the ever-expanding map a gimmick?
It is clearly apparent that one of the major marketing points for BitCraft is its unique ever-expanding map. However, there are many other elements that are a part of the game that makes for great RPGs. From cooking to hunting, crafting, farming, etc. Therefore, the expanding map feature is definitely a unique and intriguing new aspect of an MMORPG. But this feature is not the sole reason to play the game. So, the ever-expanding map feature is not just a gimmick.
Coming back to the main topic of this piece, Many people anticipating to play BitCraft may be interested in knowing the price for the game.
BitCraft Price
The exact price for the full game is not known yet. There is currently no listing of the game anywhere with the price. An official announcement of pricing from the developers and publisher of BitCraft is currently unavailable.
This article will be updated with any new announcement of the price for the game. Also, you can check out more articles on the game here