BIGG BOSS SEASON 13 FINALE WEEK: The Latest news is coming from the sources that last night all the contestants were shown their journey video by the makers of the show. They also called live audiences to cheer them and encourage them when their video was played. All the 5 participants were super excited and were dressed up well. The people who went inside have told that among all the 5 people the longest journey video was of Siddharth Shukla and Shenaaz Gill about 25 mins each.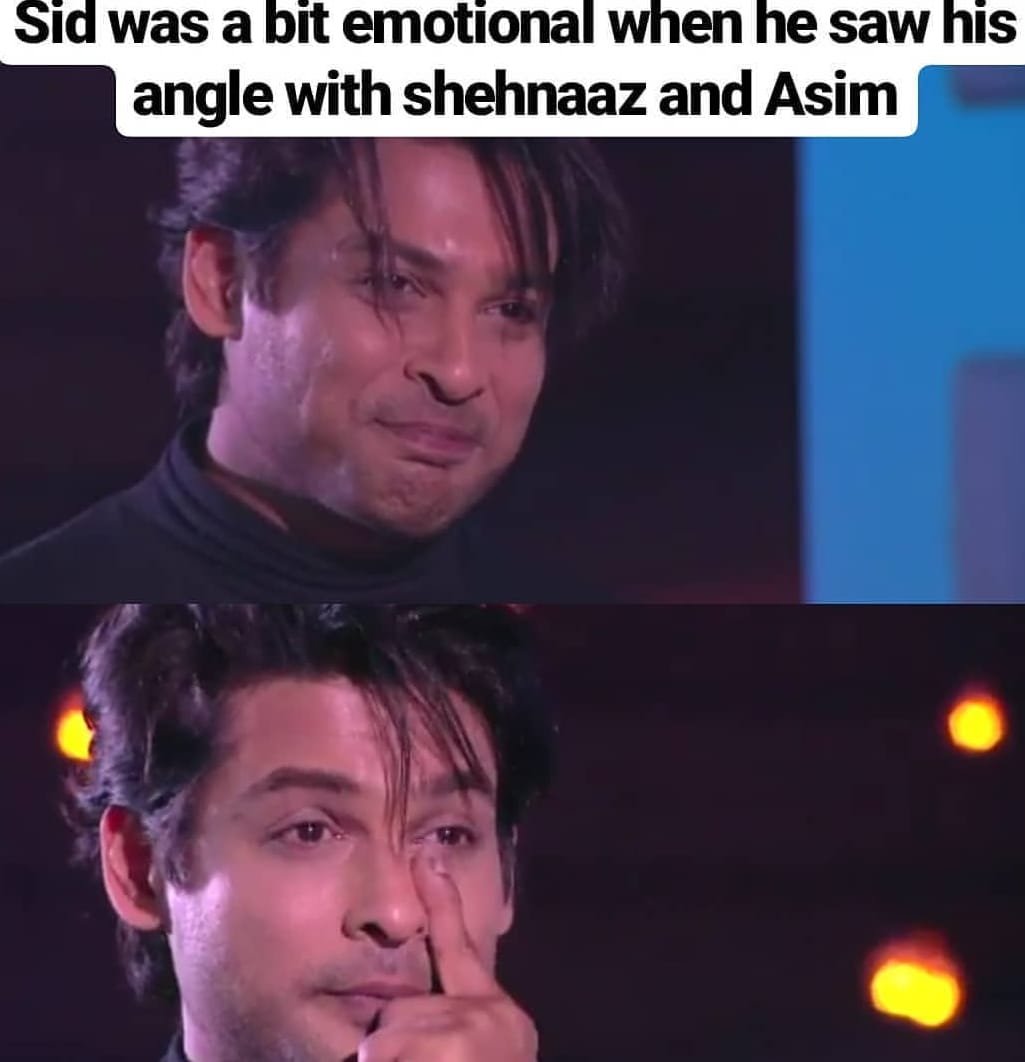 The video shown to Sid about his journey made him emotional in the end. His journey clip was full of Dhamaal. It included fights, comedy, flirting, emotional breakdown, teamwork, friendship and his love angle with his love Shenaaz Gill which the outer world has named #sidnaaz#. During Sidnaaz clips, the background music was played"Tujhe Kitna chane lage hum" which made him even more emotional.
Bigg boss even said that you are the king of this season and you have lots of fans who are voting for you and want to see you as the winner. This made him super emotional and he asked everyone to vote for him and went back with tears in his eyes and gave a tight hug to Shenaaz.
View this post on Instagram
Again talking about Shenaaz Gills's journey. She is said to be the heartbeat of this season the main reason for the show's extension because she is the Trp queen. Her journey was shown to her for 24 mins and she was literally crying all the time as well as she was excited and happy because Bigg Boss gave her everything that she carved all her life. Even Bigg Boss said to her that now she will never have to ask for attention from anyone because the world is waiting for her to welcome with lots of attention and love. And Bigg Boss said that you are the "Rooh of this season and this season will always be named after you".
She was shown her journey with his love Siddharth with the background music "Mein tenu samjhawan ki na tere bin lagda ji tu ki jane pyar mera". She cried so much. Her journey was full of love, happiness, joy and emotional breakdown. The audience was shouting #sidnaaz#sidnaaz and at last, they ask her to sing a song for them to which she sang her own song Veham and even dance on hauli hauli song.
Other contestants were shown their journey for 15 mins each which made them emotional and happy at the same time. Arti Singh got emotional by the love and support she is getting from the people. This will be telecast on Thursday's episode.
#BIG NEWS ON BIGG BOSS LATEST EVICTION#
 News is coming that one more EVICTION is going to take place before the finale and high chances are of Arti Singh this time. And finalists will perform on Grande finale with solo and couple dance. Their performance will be choreographed for which the choreographers will enter the house today. Their big day dresses are getting ready by the designers. All are super duper excited including the fans and the viewers.
#Stay tuned#