Beyond the Wire simulates the ugly side of war very well and immerses players into the scene. The 50vs50 multiplayer game has received rave reviews for realism and historical accuracy. Performance is crucial in this game as lags and FPS drops can get you killed. If you've just bought the game and are experiencing input lag and performance issues, our guide will help you with the best settings that you can apply to make the game run smoothly. Continue reading the article to know the best settings for high FPS and low input lag in Beyond the Wire.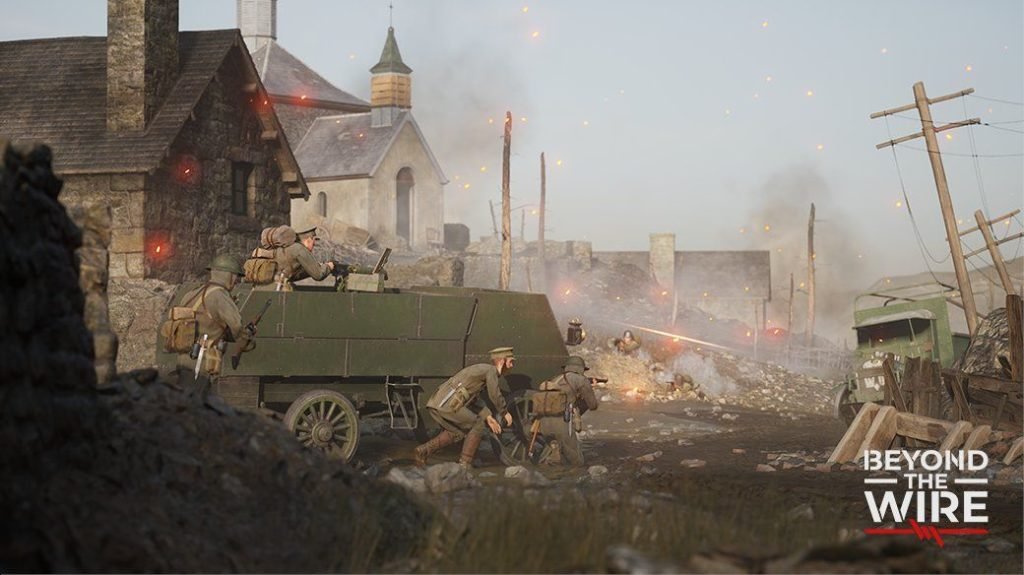 Best settings for Beyond the Wire
Before you attempt to change anything and try the settings listed below, make sure your PC meets the game's minimum requirements. It will be listed on the Steam page so if you're missing something, upgrade the hardware and then apply the settings featured below. It will make the experience much better when playing the game. This guide features various other settings apart from Graphics to help you land kills better and react faster on the battlefield.
General Settings
After launching Beyond the Wire, go to the Options menu and then the "Settings" tab.
Click on the Game tab and scroll down. In the Soldier Sensitivity Multipliers option, reduce the 1x zoom to 0.80.
Enable Hold to Aim down sights
Graphics
Enable the following settings mentioned below to get the most performance out of your PC. See the settings below.
Vysync – Off
Super Sampling – Off
View Distance – Epic
Shadows – Epic/Medium
Textures – Med/High
Effects – Med/High
Anti-Aliasing – TAA
Bloom – On
Ambient Occlusion – On
Lens Flare – On
Fully Load Textures – On (requires 4GB of VRAM or higher)
Motion Blur – Off
Depth of Field – On
Gamma – 2.5
Fully load Textures – On
Audio
Audio Quality – Epic
Command Voice Volume – 200
Squad Voice Volume – 200
Local Voice Volume – 200
Keep in mind that these are optional so if you're not comfortable with changing the squad voice setting, you can manually adjust them to your liking.
Controls
In the Controls section, you can make a few adjustments that can make your gameplay experience a little bit better.
In the general tab, assign the map key to "M" and Map Zoom to "N" (User Preference).
Scroll down and change the Local Voice Broadcast to "C" and Squad Radio Broadcast to "V".
Toggle prone to the "Z" key (User Preference).
This concludes the article on Beyond the Wire's best setting for high FPS and low input lag. We hope that you enjoyed reading this article. Stay tuned for more updates about Beyond of Wire, Guides, News, and more at Digistatement.