Almost every smartphone that we see today comes with the OEM's own Custom OS on top of Android. To be honest, some of these are just way too good while the others don't really appeal to our eyes. They don't just feel good to be used. Some of the best ones are One UI, OxygenOS and many others. Not just their devices, but Samsung also provides some of the best software in the market for their devices. Starting with the Grace UX and Samsung Experience to the end of One UI, Samsung has always provided the best which is loved by many.
Most of the smartphone manufacturers use their custom OS these days like :
Samsung- One UI
Huawei and Honor – EMUI
Vivo's – FunTouchOS
Xiaomi's – MIUI
Realme and OPPO – ColorOS, RealmeUI(Latest UI for Realme devices)
OnePlus – OxygenOS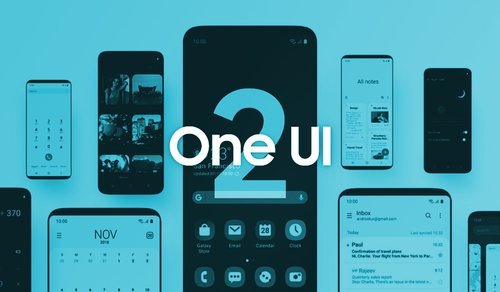 The best part of these custom OS is that on contrary to stock Android they are highly customizable. Users can use different skins or apply different themes to completely change the look of their smartphones. Well, today you are here to download the best One UI themes. So, let's discuss One UI theme. We have provided a list of best One UI themes with download links below and we keep updating this post with new MIUI themes. Before we get started with the download link of themes, let's have a look at the history of MIUI.
A Brief One UI History:
One UI is the Custom OS developed by Samsung for its Android devices. One UI is the successor to Samsung Experience UI, Grace UX, TouchWiz and many other software overlays by Samsung.

The very first version of One UI 1.0 was unveiled at Samsung's Developer Conference in 2018 along with the launch of the Galaxy S10 series, Galaxy Fold and other galaxy products.

One UI 1 was launched with Android 9 Pie initially. It came out for Samsung devices as a firmware update to Android 9 Pie.

One UI 1 brought along a whole new look to Samsung devices. It brought with it many amazing and new features that became very popular were and loved by many users. Dark Mode was the most loved feature by that time when One UI came with it. 

It also brought improvements to AOD, new animations and icons, native screenshot editing tools and what not. One UI marked the onset of a whole new firmware which was the best of all.

The next version, One UI 1.1 came with improvements and stability fixes to camera, fingerprint and facial recognition. It optimized the overall performance of the device. One UI 1.5 was then released but this was just a minor update which brough features for seamless connectivity of the device with Windows PCs. It also came with features for Galaxy SmartWatch.

In the following subsequent years, One UI 2 came with a more refined UI and tons of new features. Digitial Wellbeing, Dynamic lockscreen, Native Screen recorder and new gestures. One UI 2 came as a firmware update to the latest Android 10. A few days back few of Samsung's flagship devices received One UI 2.1 updat with tons of new features like 4K 60fps, Night Hyperlapse and many others.

However, you are here to download One UI themes for your smartphone. So, without wasting any more time, let's provide you the best and latest One UI 11 themes.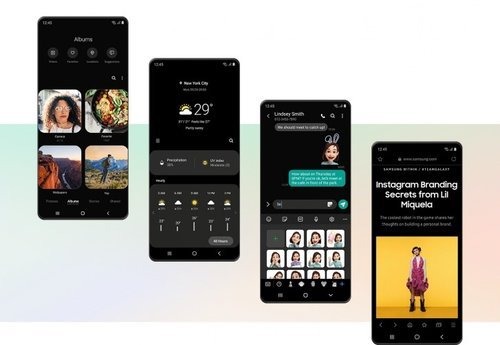 Best One UI 2 Themes:
We have provided several One UI themes here. You can download any theme by clicking on the download link provided below the preview image of the theme. The installation of every theme is similar, and you can easily install any theme after downloading it.
How to Install One UI Themes on Samsung Devices:
Follow the below steps carefully:
Method 1:- Steps to install One UI Themes from Samsung Themes app
1. Click on the link given below.
2. You will be automatically redirected to the Samsung Themes store on your Samsung phone.
3. Click on Download.
4. Apply the theme to enjoy its beauty and looks.
---
Kendi Blac UI 
---
High Contrast theme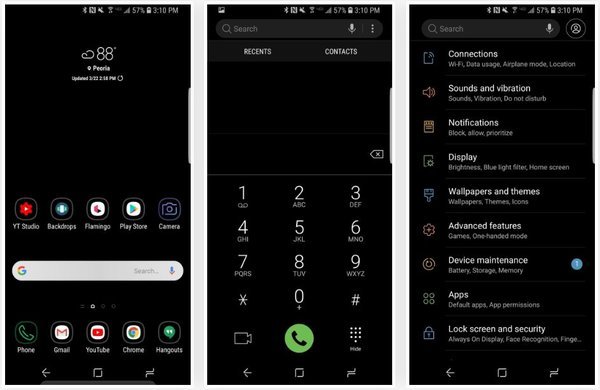 ---
Anup Black theme
---
Space theme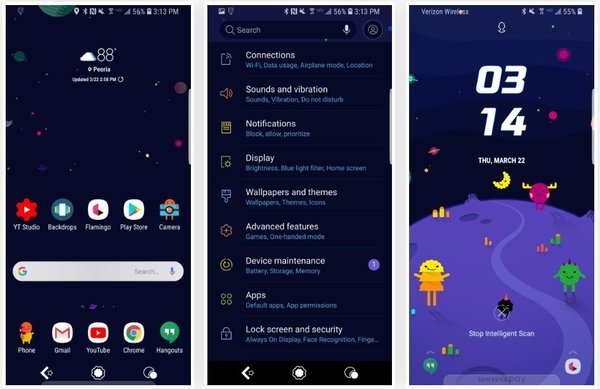 ---
Material Dark theme
---
Material Black theme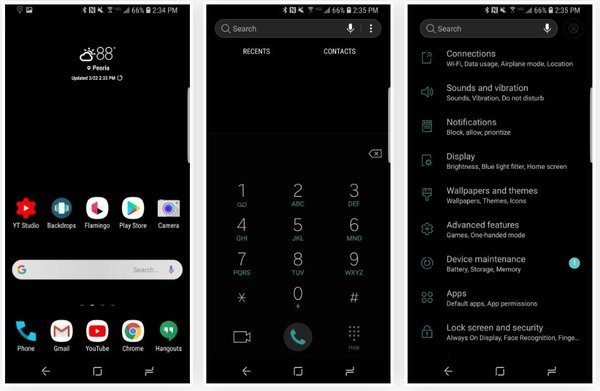 ---
Black Edition V2 theme
---
Black Onix theme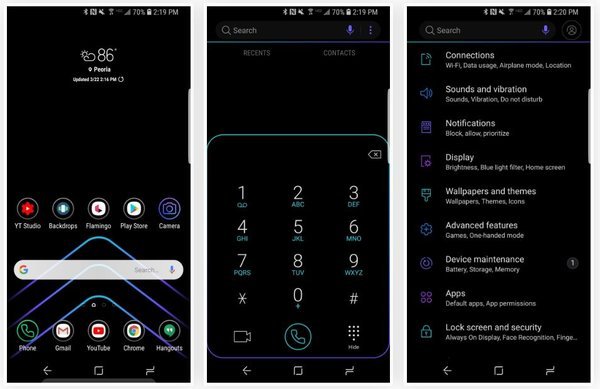 ---
Matt black theme
---
So, these are some of the best One UI themes you can apply to your smartphone and make it look more beautiful and elegant than before. If you have any other best One UI themes, do let us know in the comments section, we would love to include it in the above list.