Playstation 5 (PS5) is gaming console developed by Sony Interactive Games, is the successor to the Playstation 4 (PS4). PS5 was announced in 2019 and was released on November 12, 2020. Playstation 5's main features incloude a solid state drive (SSD) optimised for hight speed data streaming and improvements in storage performance,  ray tracing for real like lighting and reflections, and AMD GPU capable for gaming at 4K resolution at 120hz. Sony also introduced the Tempest engine which allows the PS5 to be backwards compatible with a number of PS4 games and Playstation VR games.
Samsung has been making the best set of televisions since a long time, and again with their QLED televisions, they have brightest and most vibrant panels in the market. QLED uses quantam dot technology which are fit between the backlight and the LCD panel to boost the brightness and color output of the TV.
PS5 120HZ and calibration settings:-
After properly connecting the console to your TV, make sure that it is connected to the HDMI 4 port which has gaming logo on it. Other HDMI ports don't output 4K at 120hz. After this, go to the quick settings on your TV and turn the game mode 'On'.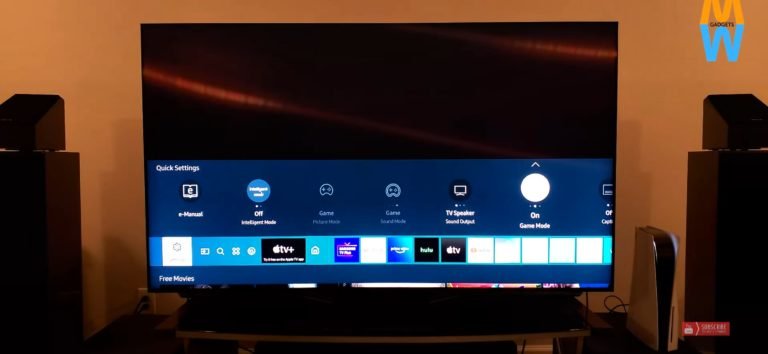 You can also calibrate the color tone of the display by going into Settings section of the TV, and change the color tone which is under the 'Expert Settings' option.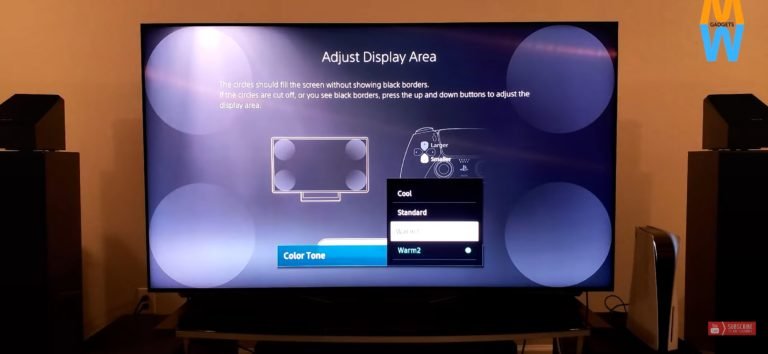 You also need to go into the external device manager which is in settings under 'General', and in 'Input Signal Plus', make sure that every HDMI port is turned on. This will enable 4K at 120HZ on your screen.
Now, all the settings on the television have been done, now, it's time to make sure everything is ready on the PS5.
First, the console will ask you to calibrate the HDR, adjust it until the image on left is barely visible.
One last thing to do, is to go into the settings app on the PS5, select 'Saved Data and Game/App settings' and turn the resolution mode to Performance Mode.
These all steps will enable 4K at 120HZ on your Samsung QLED TV with PS5.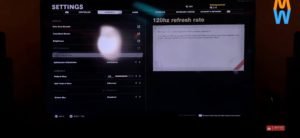 NOTE- All the screenshots used in the article are from MyGadgetsWorld's Youtube Channel.