PoGo features a variety of common, uncommon, rare, and shiny pokemon which can be caught by being at the right place at the right time. However, being at the right location is never easy as it might take a long time to find one. But don't you worry because we have got the information that you need to catch rare and shiny pokemon quickly and efficiently. Here's everything you need to know.
PoGo- Locations
There are a bunch of locations in Pokemon Go that has got many Pokestops and Gyms stacked upon one another. These locations are the most probable areas where rare and shiny pokemon are spawned due to the majority of players visiting them. However, not every popular location spawns rare pokemon. Some locations are good for farming XP as they contain gyms that fill up quickly and some are good for catching rare pokemon.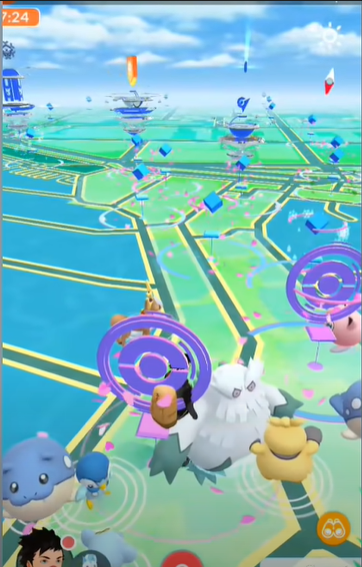 The best locations to catch rare and shiny pokemon are Sydney and Pier 39.
Sydney has been the most preferred location as the spawn rate of rare pokemon is much higher there. Circular Quay, Syndey is the place where the rarest pokemon are spawned. From grass to water type, you can catch rare and unique pokemon in that area.
Pier 39 is also among the list of locations where you can find the rarest pokemon. Including Blaziken, Charizard, and Snorlax, this place features some of the best pokemon in the game. However, the spawn rate is low since there are a lot fewer Pokestops in Pier 39 than in other locations which makes it a little difficult to catch rare and shiny pokemon. But the place is perfect for farming XP as there are many gyms stacked in a small area which are filled very quickly making grinding easy and efficient.
So, if you want to catch rare/shiny pokemon or to farm XP, you know which locations you need to visit. We also have information about other locations as well.