Pokemon Go uses GPS to track the movement of players who are out there in the world to catch Pokemon with their phones. However, gamers don't always like to go out. Therefore, GPS spoofers are made available which help players to change their location virtually in the game making it think that the player is physically present there. However, there are some locations in Pokemon Go where you will find a bunch of PokeStops to level up your pokemon and also rare pokemon for you to catch. Here we will show you some of the best locations along with coordinates in Pokemon Go.
PoGo- Locations
So, certain locations in PoGo are more beneficial than others since they contain many gyms and those areas contain incenses which increases the possibility of rare pokemon spawns in that area. To increase your Pokemon levels quickly or to catch rare pokemon, these locations are best for both.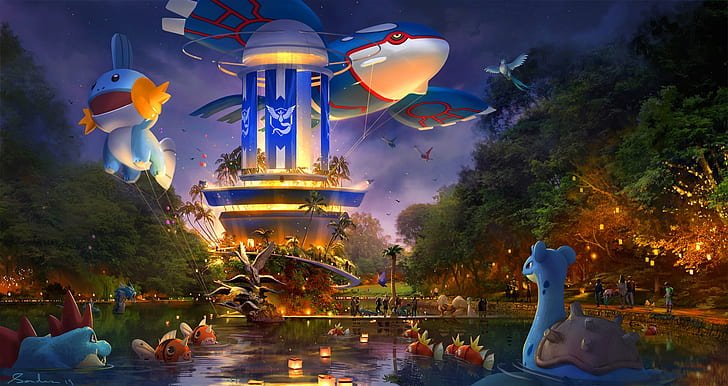 PoGo Locations and Coordinates-2021
Here is the list of top XP grinding spots in Pokemon Go.
Zaragoza: 41.6616, -0.8946
Zaragoza features a ton of Pokestops for players. Earlier these Pokestops even overlapped on each other which made catching pokemon easy since more than 30 pokemon were spawned in one area. But now, this area got nerfed and the overlapped Pokestops were removed. But it is still one of the best locations to be in as it is almost permanently lured up.
Sol: -26.891674,-49.229126
Sol is considered to be the best location in Pokemon Go as it has got a humungous amount of Pokestops stacked in a small area. This place is entirely for Pokestops.
Pier 39: 37.8099, -122.4103
This location is not known for catching pokemon. So, if you are thinking to catch rare pokemon in Pier, think again. However, this place is good for farming XP as there are gyms that fill up quickly making the grind easy and efficient.
Hype spot: 37.375687, -5.986273
This location has numerous amount of Pokestops where one can do gyms and catch rare pokemon. Although Pokestops in this area don't overlap, this place features several rare pokemon during events as it gets lured up.
Other notable spots –
Santa Monica: 34.0090, -118.4972
Busan: 35.1539, 129.0595
Wellington: -41.2864, 174.7762
Visit these coordinates and see for yourselves why these are some of the best locations in Pokemon Go to grind XP and catch Pokemon.