Every individual has their taste in gaming. Especially when it comes to the console, some prefer PC games for the fantastic graphics and visual experience. In contrast to that, some like mobile gaming for its easy access and portability. GameBoy Advance is a very advanced, handheld gaming console. But lucky are we to live in a world where most of the things can find itself an alternative. Hence, the GBA games can be played in Android devices or Windows-based PC.
Emulators help users' access to apps/ games on a device that was previously supported certainly on a console or software. Below is the list of five of the best GBA emulators for Android/ PC (Windows).
Best GBA emulators:
1. Visual Boy Advance (VBA-M)
Features: VBA is the first ever GBA Emulator. It is famous for the easy-to-save feature to store gameplay and data. The support for joystick enhances the gameplay drastically. VBA is simple, efficient and the most stable GBA emulator.
Link: DOWNLOAD VBA-M
---
2. My Boy!
Features: My Boy! is the most popular and free GBA emulator for Android. This emulator doesn't come with any games. In contrast, you can look for ROM and save it to play. You will have to look up for websites to do so. You will have to buy the paid version to save the game. Although, you can still do it in-game which is a feature in most GBA games. This Android emulator works perfectly with most of the games.
Link: DOWNLOAD MY BOY!
---
3. BatGBA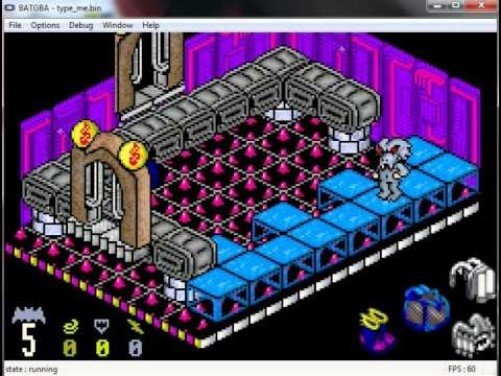 Features: Some call this emulator the simplest one of all. The only issue with BatGBA is that this emulator was last updated in 2002. It seems like the developers have not been actively working on it. As a result, users might find compatibility issues. But most of the GBA games are supported, and the best part is its reliable performance. This emulator shows fps of the game, which not many others do even to date.
Link: DOWNLOAD BATGBA
---
4. mGBA
Features: This emulator is the most advances and the best functioning emulator for Windows. First of all, the higher number of users this emulator has today is mainly because of how easily it can be saved. There are three different ways to save the game process within a couple of clicks. Another interesting feature is that you can apply cheat codes while playing GBA games on this emulator. mGBA is updated and loaded with new features very frequently.
Link: DOWNLOAD MGBA
---
5. John GBA
Features: This emulator is as unique as its name. John GBA is an Android emulator. The feature to allow screenshot capturing was something new in the world of Android emulators. John GBA is the only Android emulator to directly support zipped files and games. This emulator supports a unique feature, which is the slow-down/ fast-forward of gameplay. You can slow down the gameplay by 0.25 times or fast forward by 16 times. Above all, John GBA supports Dropbox, Bluetooth, and an external controller.
Link: DOWNLOAD JOHN GBA
---
Rest assured, stay tuned for related content and more updates. Also, share this article with all the gamers out there!