Here are the list of best settings that you must apply on your PC and in the Battlefield 2042. We will start by tweaking some Windows Settings first.
Windows Settings
1) Make sure that your Windows and GPU is up to date. To Update windows to the latest version, type "Check for Updates" in the Windows Search bar and click it to see the available updates. To update your GPU version, you can go to the links of the particular driver you are using: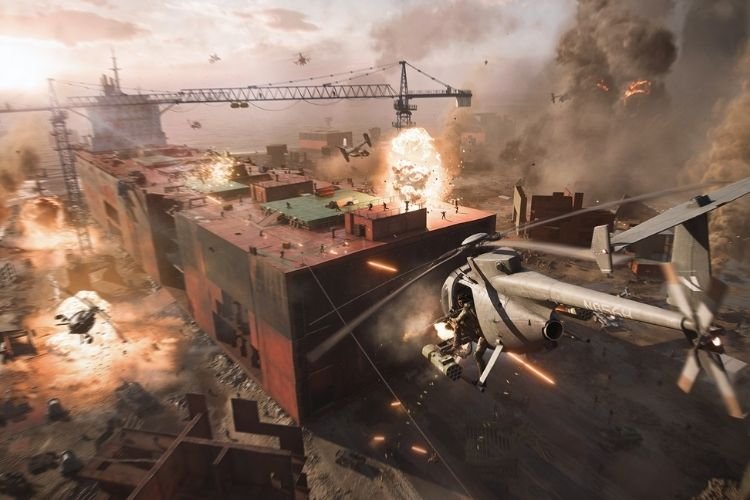 2) Disable Fullscreen and DPI Settings: Go to the Steam Application and right-click on BF 2042. Under the manage option, click on the "Browse Local Files" option to open the game files folder. Once it is opened, follow these steps:
Right-click on BF2042.exe and select Properties

Under the Compatibility tab, check 

Disable Full Screen Optimization

 and click on Change high DPI settings.

Here, check to 

override High DPI scaling behavior, 

click on Ok, Apply, and Ok. Copy the game's folder location for your convenience.
3) Run the game on a dedicated Graphics Card: Go to Graphics settings from Windows Search Bar > Browse > BF2042.exe (from the location opened through Steam in above step). Once it is added to the list, select Options, check high performance, and click on save.
4) Xbox Game Bar: Disable it by searching from the Windows Search Bar.
5) Game Mode: Enable it by searching from the Windows Search Bar.
6) Disk Cleanup and delete temporary files: Type "Disk Cleanup" in the Windows Search bar and run it as an administrator. A new window will open. Here, clean the disk on which your game is installed. Don't Forget to delete all the temporary files from your computer. You can find the temporary files by running %temp%, temp, and prefetch in Run Window. 
7) Task Manager: Open the task manager by pressing "Ctrl + Shift + Escape" and end all the possible tasks that are running in the background. You can also prioritize the apps that automatically start up while your PC is booting. 
8) Disable all the Overlays: If you are using an app that promotes screen overlay (Such as discord), it is recommended to disable screen overlay from that application.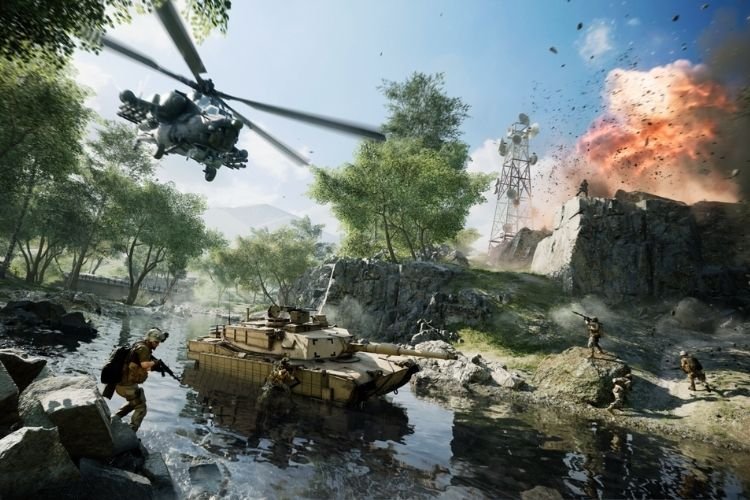 In-game Settings
Click on Accessibility option on the Bottom Left corner to open settings. Here, you must change the following settings to improve FPS:
Accessibility Settings
Motion Blur: 0
Crosshair Projection: Off
Mouse and Keyboard Settings
Mouse Raw Input: On
Display Settings
Fullscreen Mode: Fullscreen

Resolution: According to your monitor's resolution.

Refresh Rate: According to your Screen
Motion Blur: 0
 Chromatic Aberration: Off
Film Grain: Off
Vignette: Off
Lens Distortion: Off
In the Graphics Preset Settings here, make sure to turn everything to low as Battlefield 2042 is not optimized properly. Found it helpful, share it with your friends.