Many Atomic Heart players are encountering Audio/Sound issues while playing the game. To be more clear, the players experience a stuttering and laggy sound which can make them doubt their PC's hardware. Well, if you are also facing a similar issue, then you are at the right place. Carry on reading this guide to see how you can fix the Audio/Sound Not Working Issue in Atomic Heart.
Fix: Atomic Heart Audio/Sound Not Working Issue
Encountered by many, the Sound Stuttering issue in Atomic Heart can be quite annoying. Reddit forums have been filled with such posts. Fortunately, there is a workaround that helped players fix this issue, shared by Reddit user CureizeDaiamond. They mentioned that setting the Default Audio Device to 24-bit, 48000HZ (Studio quality), is the temporary solution.
To do that, go to Control Panel > Hardware and Sound > Sound > Playback > Default Audio Device (right-click) > Properties > Advanced > Default Format > Select 24-bit, 48000HZ option. However, if you are still facing the issue, then you can also try some generic workarounds.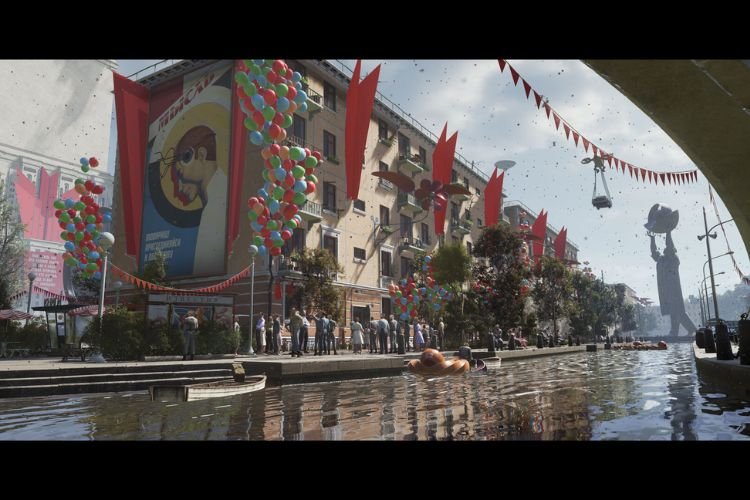 Check your audio settings:
Make sure that your audio settings are correctly configured in the game. You can access the audio settings by navigating to the Options menu in the game.
Update your audio drivers:
Outdated or missing audio drivers can cause issues with sound. Make sure that your audio drivers are up-to-date by checking the manufacturer's website or using a driver update tool.
Check your system sound settings:
Ensure that the sound settings on your computer are correctly configured. Check that your speakers or headphones are correctly plugged in and that the volume is turned up.
Restart the game:
Sometimes, the audio issue can be resolved by simply restarting the game. Exit the game completely, and then relaunch it.
Restart your PC:
If restarting the game doesn't work, try restarting your computer. This can sometimes resolve sound issues.
Verify game files:
If the audio issue persists, verify the game files through the Xbox App to ensure that there are no corrupted files causing the problem. You can do this by selecting Atomic Heart from your game library, then clicking on the three dots menu and selecting "Verify." To verify game files on Steam, head to Library, right-click on Atomic Heart, and select Properties. Now, select the Local files tab, and then click on Verify Integrity of game files option.
Reinstall the game:
If all else fails, try reinstalling the game. Uninstall Atomic Heart from your system, and then re-download and install it from the Microsoft Store or Xbox App, or Steam.
If you continue to experience sound issues after trying these steps, it may be worth reaching out to the game developer or support team for further assistance. This brings us to the end of this guide. If you found it helpful, share it with your friends.
Related: Atomic Heart Frozen Enemies not dropping Loot issue: Is there any fix yet