The anticipation for Mundfish's Atomic Heart is at an all-time high as it quickly approaches its launch date of February 21st, 2023. Fans of first-person shooter games are absolutely buzzing about the premise of this game, which is set in a dystopian version of the Soviet Union in 1955. The visuals from gameplay videos have been nothing short of breathtaking, and gamers are eager to know if they can experience it in full 4K 60fps glory when the game finally drops. If you too are wondering the same, then we have all the answers here – so make sure to read until the end to get all the latest updates.
Atomic Heart 4K 60FPS support in Next-Gen Consoles confirmed by devs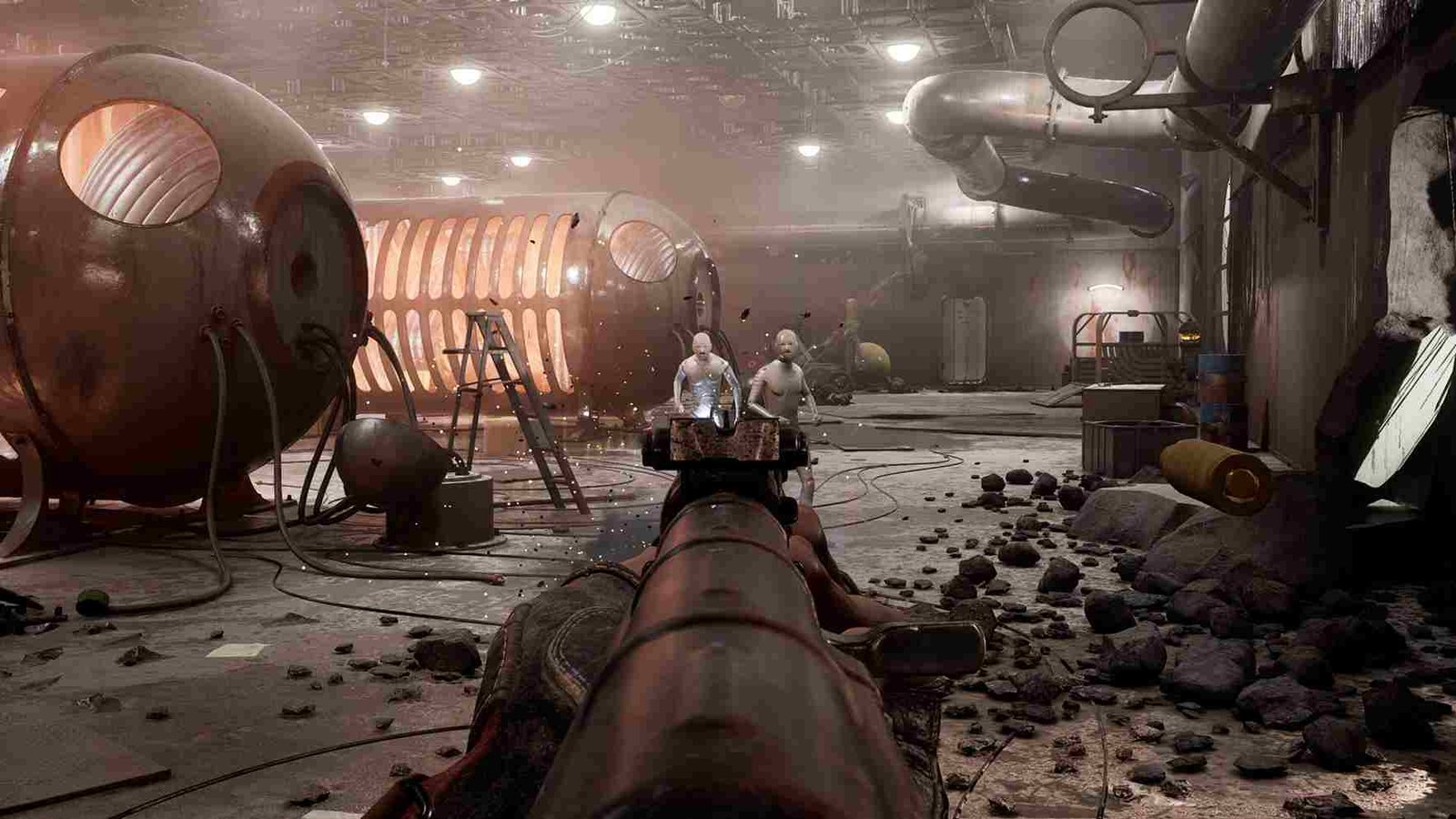 Atomic Hearts is an ambitious title that will truly push the boundaries of what next-gen console gaming can be. Developed with the processing power of these systems in mind, the game has been crafted specifically to take full advantage of modern features such as ray tracing, advanced global illumination, and life-like reflections. To ensure that players get the most out of their experience with this title, developers have officially acknowledged that it will come with 4K support at 60 FPS. This means that PlayStation 5 and Xbox Series X/S users will be able to fully enjoy all the visual elements that Atomic Hearts has to offer and experience the game to its full potential.
Solid 60fps, 4K in dungeons , and Dynamic resolution, mostly 4K at 60 fps in open world. Next gen of course

— @Mundfish #AtomicHeart (@mundfish) January 16, 2023
Boasting state-of-the-art graphics and realistic sound effects, Atomic Heart promises to provide an immersive gaming experience like no other. The detailed environments will draw players into the world of the game, while the smooth navigation enabled by 4K resolution and 60FPS gameplay ensures that they can fully appreciate all of its beauty without sacrificing responsiveness or control. Whether it's exploring abandoned buildings or engaging in combat with enemies, players will be able to do it all on their next-gen consoles.
It is important to note that in order to view Atomic Heart at 4K 60 FPS, you will need an appropriate display as well. This includes a TV or monitors that supports 4K resolution and a 60 Hz refresh rate. Well, that is all the information we have on 4K 60fps support for next-gen consoles in Atomic Heart. We hope you found it helpful. For more tips, guides, and tutorials on all the latest gaming trends, make sure to stay tuned to Digistatement.
Also read,
How long to beat Atomic Heart?