Chinese OEM Asus has been going through some cumbersome situations when it comes to Android 10 updates. While the OEM has successfully rolled out the Android 10 update to many of its devices, some of them still remain on the waitlist. The Android 10 update for the Asus Zenfone Max Pro M1 and the Max Pro M2 has been a mess lately. Both these devices come from one of the most popular Asus lineups and are yet going through such sufferings. Neither of them has received the stable Android 10 update as of now. What is certainly up with Asus? What is it doing?
Android 10 might be closer to release for the Asus Max Pro M1 and M2:
The Asus Zenfone Max Pro M1 and M2 are two of the best smartphones in the market. These devices came with Android Oreo out of the box. Both of them offer optimum specs and offer an insane amount of value for money. Well, as we have been seeing the situation of both these devices isn't in good condition if we talk about Android 10 Updates.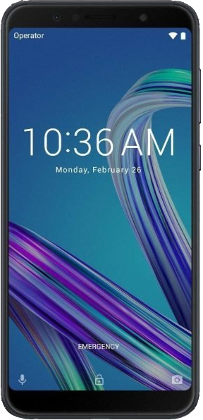 These devices received the first Android 10 Beta update somewhat around January and since then everything has been silent so far. The Asus Max Pro M1 recently received yet another Beta update. However, due to the bugs present in these Beta updates and system instability with the Max Pro M1, Asus decided to postpone the rollout of the final stable build. The OEM says they will be rolling out a complete bug-free update to ensure users get a better experience.
Contrary to this, the Android 10 update for the Max Pro M2 is on a trickier side. Asus claims that the update has already been rolled out to the Max Pro M2 units. However, no user reports have shown that the device has got the update as of yet. This kind of makes it a false claim by Asus.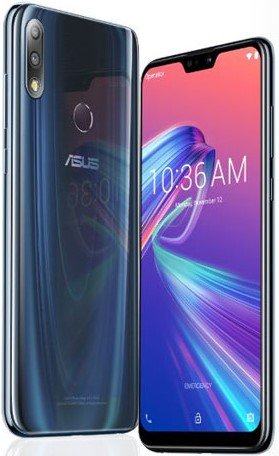 Android 10 Update spotted in Geekbench:
Chin up, if you have been waiting for the stable Android 10 update on your Max Pro M1/M2 because we have got you some good news. These devices have been spotted recently in the Geekbench listings running on Android 10. Yes, that's true!! These Geekbench scores have been evaluated just a day ago(May 11). It clearly shows both of these devices running Android 10.
You can see below the Geekbench listings that clearly shows both of these devices running Android 10. This makes it pretty certain that Android 10 is on its way for both these devices. We might very soon also see both these devices getting the stable Android 10 update as well. However, this will be most probably the last major OS update for these devices. These devices have already completed their quota of two major OS updates and the Android 10 update is perhaps going to be the last one for them.
There were a few reports earlier that the stable update will roll out somewhere in the middle of May. Well, we are here then. Users don't have to wait much longer then if it's true. However, only time will tell what is going to happen next. Let's wait and find out when the devices will get the update and if the updates come with bugs or not! So people, keep waiting until then.
Stay tuned for further updates on the Android 10 status for the Asus Zenfone Max Pro M1 and M2. Also, share this article with all those Asus users who have been waiting for this update.