Its become really hard to take a count of all the custom ROMs available these days. Starting from ROMs like Pixel Experience and LineageOS there are ROMs like HavocOS, Carbon ROM, and a lot more. There are also a lot of other device-specific ports meant for other devices. Further, we also have a lot of AOSP project ROMs out there. Almost every smartphone these days has a bunch of custom ROMs available. The interesting part is these custom ROMs even bring more features than what the stock OS provides. There are certain devices that are more than 3 or 4 years old and getting Android 10 based custom ROMs.
Well, the Asus Zenfone Max Pro M2 is a great device and comes with Zen UI on board. The device got updated to Android 10 some time back. Not many people appreciate the likes of Zen UI. For those, here's something really exciting.
Asus Zenfone Max Pro M2 gets official Android 10 Carbon ROM support
Carbon ROM is indeed one of the best Custom ROM out there. The ROM boosts the overall performance of the device and delivers a smoother and better user experience. The ROM also does bring the ability to tweak and customize your device as well. The Carbon ROM team released the first Android 10 build back in April. Just like previous Android builds, the Android 10 one is codenamed "PAX". Back then, the first build was officially available for devices like the Google Nexus 4, Redmi K30, POCO X2, and some other devices as well.
The ROMs were not available to a lot of devices until now. Yes, the latest version of Carbon ROM based on Android 10 is now available for a lot of devices including the Asus Zenfone Max Pro M2. The other devices are all from the Sony Xperia lineup. This latest build also brings home the latest June security patch. This package is further based on the latest  Android 10 build (Release 37 (QQ3A.200605.001)). So, the latest ROM package is no available on the official Carbon ROM database.
Well other than that, the Carbon ROM has also ended support for the Android Oreo build codenamed Noct. As of now, the May release will be the last one from Noct. Moving on to Android Pie builds codenamed Opal, the team will continue maintaining the ROMs. However, this will be the case only until they come up with an Android 11 stable build with all the Carbon ROM specific features in it. It will be pretty exciting to see what the Android 11 builds bring home. Isn't it?
Download Carbon ROM based on Android 10 for Asus Zenfone Max Pro M2:
You can take your experience to even a level further by flashing the latest Carbon ROM version based on Android 10. It also brings home the latest Juen security patch as well. You can download the ROMs from the link given right below.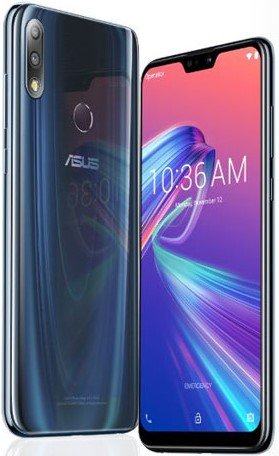 Well, before that make sure to properly ensure this important checklist as well. These are some of the most important steps you need to do before anything else.
Make sure you have taken a complete backup of your phone.
Install the working USB drivers for your device on your PC.
You should have at least 60% of the battery on your phone before flashing.
You should have any custom recovery like TWRP, Pitchblack, or any other that you like.
Your bootloader should be properly unlocked.
After ensuring that you have taken care of all these above things, you are good to go. Happy flashing, Peeps!!
Stay tuned for further updates on Android 10 Carbon ROM for the Asus Zenfone Max Pro M2 and more such related content. Also, share this article with all those people who have been waiting for the Android 10 builds for their devices.