Assassin's Creed Mirage happens to be Ubisoft's latest title and the successor to 2020's Assassin's Creed Valhalla. Available for every major platform except Switch, AC Mirage takes players through Basin Ibn Ishaq's trials and tribulations to become a member of the Assassin Brotherhood. And yes! It's the same guy from AC Valhalla. Ubisoft has put a lot of emphasis on linear storytelling this time, along with a primary focus on stealth gameplay, which, to be frank, was missing a lot from the last three AC titles. And speaking of stealth, you would be doing a lot of eavesdropping in this game. So, it's imperative that you learn how to do it fast.
Throughout the entire game, you will come across certain quests that necessitate learning about something important from an NPC. It could be a password, an important piece of information, or anything else. No matter what that thing is, eavesdropping is what's going to help you advance. And this guide will help you with that. Don't worry, it's quite easy to learn.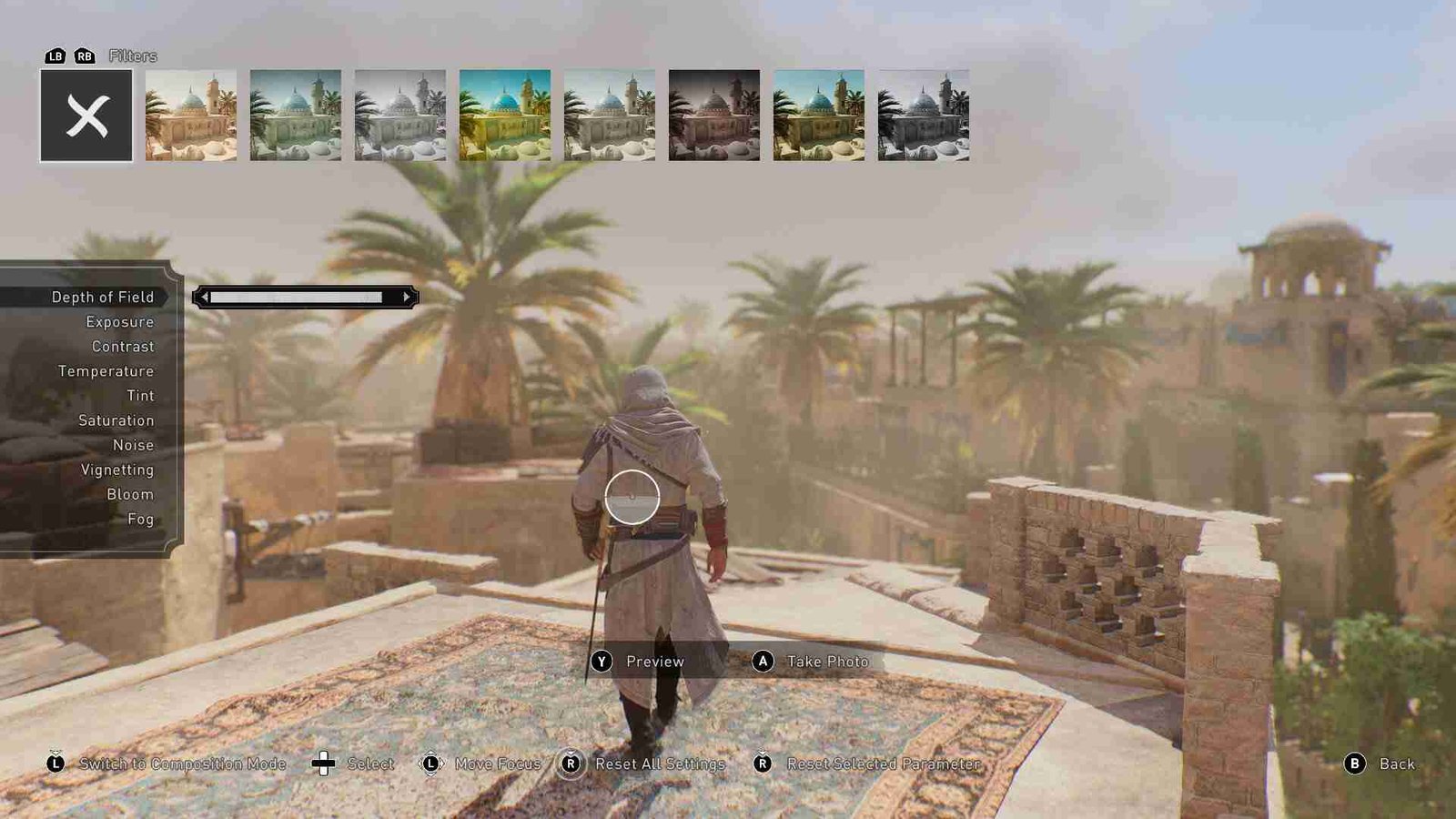 Assassin's Creed (AC) Mirage: How to Eavesdrop Guards?
Unlike how you eavesdrop in real life, the one in AC Mirage is slightly different. First of all, you need to find a place to hide, preferably somewhere near your target's location. Once you find a good enough spot, just focus your attention on the target of your choice by pressing the appropriate lock-on button or key (default R3), and you will be able to hear every single bit of dialogue without the target noticing anything at all.
Now, you wouldn't have much trouble looking out for a good spot to hide because the game largely takes care of that. You will always find either a haystack to hide in or a bench to sit on and eavesdrop on your target. Just in case you are unable to find a hiding spot, use Eagle Vision. It's a really handy tool. When activated, it allows players to check the eavesdropping range of a particular conversation. But that's not all. It even highlights hiding spots in white, making it easier to find them.
However, during quests, don't leave your hiding spot while you are in the middle of eavesdropping on a conversation. If you do that, the quest marker will not change, resulting in you having to listen to the conversation once again. Wait until the conversation is over, and once the quest objective changes or updates, you can safely come out of your hiding spot and carry on with the quest.
That's really all you need to know on this particular topic for now. And now that you are proficient in the sacred art of eavesdropping, consider learning how you can change FOV in-game. We've got more content incoming on AC Mirage, so keep checking out DigiStatement. Also, read: Assassin's Creed (AC) Mirage Crashing, Not Launching, Stuttering, FPS Drops, Black Screen Issues: Is there any fix yet