Ark Survival Evolved has been one of the most popular adventure survival games in existence ever since its Early Access release back in 2015. After about two years, the game's full version was released for the PC and console platforms, followed by Android and iOS versions. Now, in August 2023, Ark Survival Evolved is no longer the talk of town, as it is getting an Unreal Engine 5 remaster, named Ark Survival Ascended. This revamped version of ARK has got many players excited, and with the recent Aberration Community Creature Vote coming to an end, the Yi Qi came out victorious. So, are you wondering when the Yi Qi will be released in ARK? Well, consider reading this guide until the end to find out.
Creature Voting events are quite common in the ARK community. Due to such events, players can vote for the creature they want in the game, and the creature that wins by a majority gets added to the game in an upcoming update. The last official community vote winner in Ark Survival Evolved was none other than the flying killing machine, Rhyniognatha. It was released in the game in June 2023. That said, if you didn't already know, the Rhyniognatha is the final creature to be added to the world of ASE. This means that the current Community Creature Vote events are for the upcoming remaster named Ark Survival Ascended. So, when is the Yi Qi getting released in Ark Survival Ascended?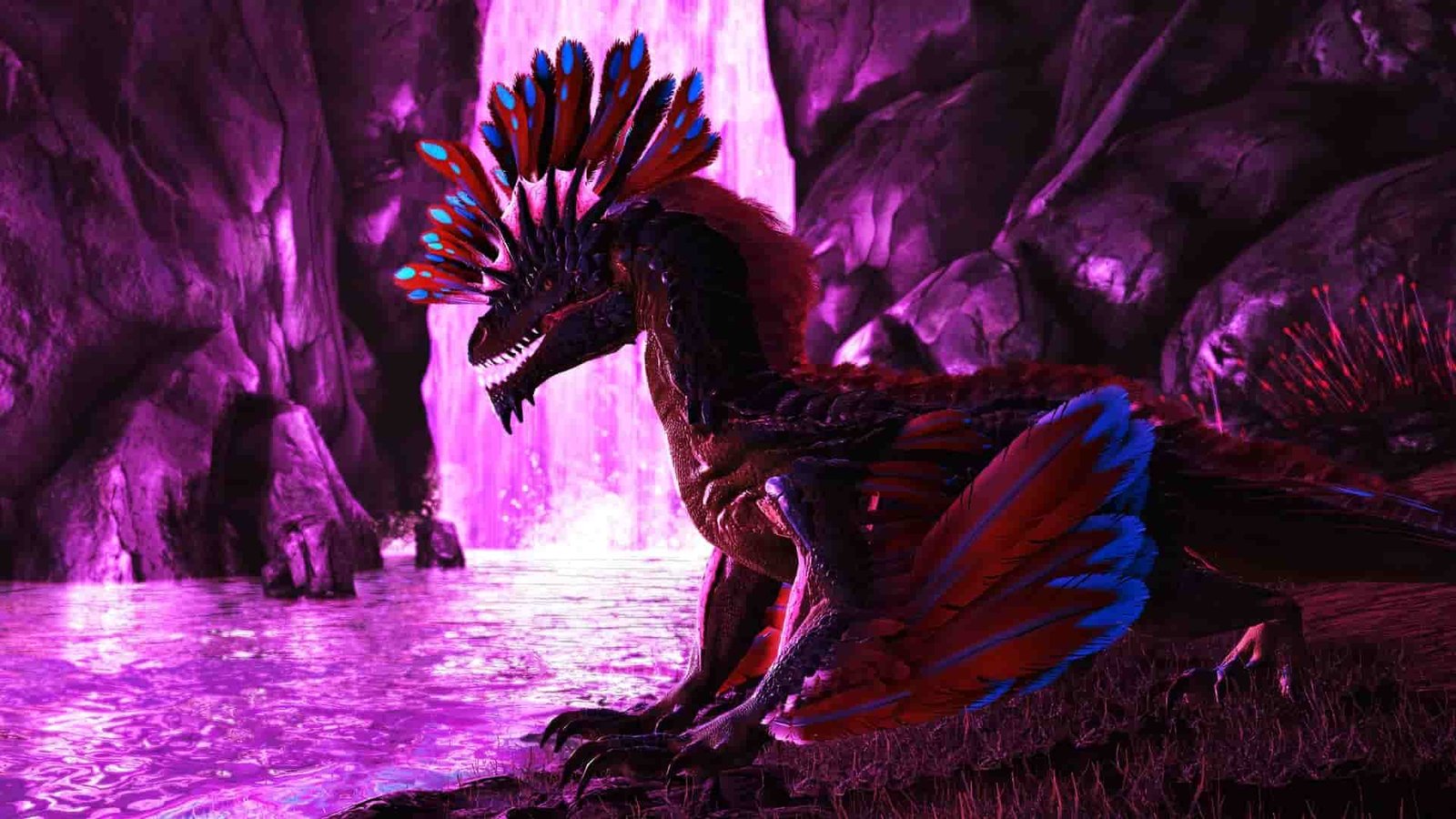 ARK Yi Qi Release Date: When is it coming out
Before getting to the release date, you must first know what this creature is. The Yi Qi is an aggressive carnivorous beast known for its mobility and tactical approach in fights. It has bat-like wings that help it glide through various terrains; however, it isn't the ideal creature for flying. Also, you must not consider using this creature in combat, as it is quite fragile. So, what's its use? Well, it has unique hunting skills. This creature is a great fit when hunting, as it can throw razors from its tail when gliding over the enemy. It can also be very handy as a mount, as due to its size and high mobility, which grants better maneuvering skills, traversing caverns is a breeze. With that out of the way, here's everything related to the creature's release date in ARK.
The Yi Qi will be released in ARK Survival Ascended as a part of the Aberration DLC. If you didn't already know, ASA is currently set to release in October 2023. However, the remastered versions of the DLCs will take much longer to be released. That said, the developers have officially announced that they will be focusing on releasing Scorched Earth in December 2023, while Aberration and Ragnarok will be released in Q1 of 2024. So, from this, we can say that Yi Qi will be released in Ark Survival Ascended in Q1 of 2024, with the release of the Aberration DLC for the game.
So, now you know when your favorite creature will be released in ARK. We hope this guide provided you with all the information you needed. For more such interesting reads, make sure to visit DigiStatement.