Ark Survival Evolved has plenty to offer in terms of single-player and multiplayer content and provides countless hours of gameplay. If you're into dinosaurs and love to breed, tame, and train them as well as enjoy basic survival elements like crafting items, hunting, gathering resources, and building shelters to withstand the harsh climate, this game manages to fill all of the above criteria.
The multiplayer mode of the game offers tons of content and is fun to play with friends. In the latest expansion of the game, Lost Island DLC, devs have added three new creatures for players to tame such as Amargasaurus, Dinopithecus & Sinomacrops. Here's how you can tame these creatures and the best strategy that we'll offer you in this article.
How to tame the new creatures in Lost Island DLC?
In this article, we'll outline the best ways you can tame these creatures in Ark Lost Survival and enjoy the perks of taming them by overcoming the hard part. Follow the necessary steps to capture and train these creatures.
Amargasaurus
One of the most sought out and dependable dinosaurs that are preferred by everyone, Amargasaurus boasts a considerable amount of ammo as you can see in the spines of his back and its neck. Whenever you use this dinosaur in battle, you'll see one of the spikes disappear from its head, which is a very cool detail in the game and regenerates over time. You can fire spikes that create a heat zone and will burn anything it enters in its range. If you want things to cool off, you can also activate cooling spikes by pressing C, if the enemies are too close, it'll freeze them completely.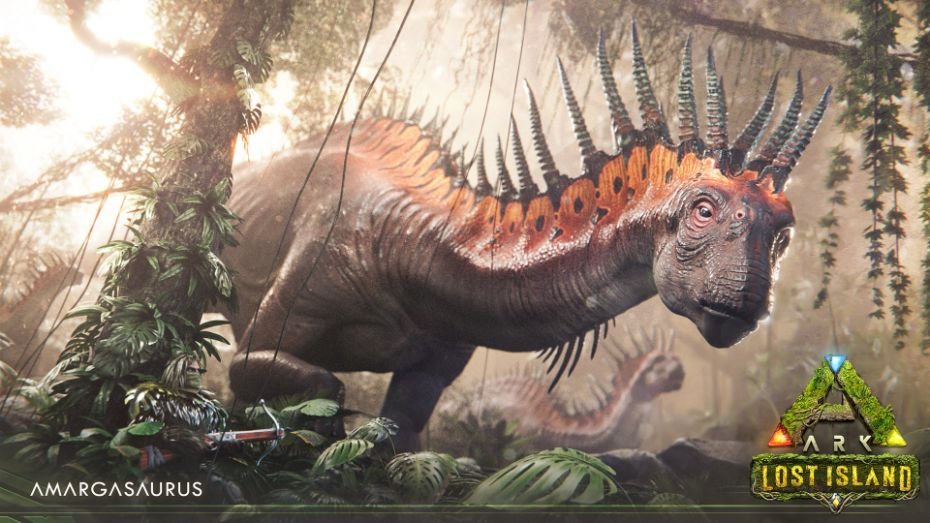 To tame this, you need to follow the creature into the wild and assist it by killing whatever it's attacking. After a while, the creature will allow you to tame him.
Sinomacrops
This is a must-have creature that is used by every player who wants to explore the island by flying and everyone uses it in their playthroughs. Having Sinomacrops is like having your own personal glider that you can fly to anywhere. The taming process of this creature is very simple as all you have to do is feed him some bugs and the creature will allow himself to be tamed by you. Another perk of having this creature around you is that it also protects you from the smaller hostile creatures, it screams when an animal is going to attack you.
Dinopithecus
Dinopithecus is very agile when it comes to movement speed and often travels in packs. In order to tame him, it poses a great deal of challenge that involves killing the alpha and other pack members except for the one you want to tame and it will recognize you as the strongest creature. You can also feed him some berries, kibble, or anything edible and it's yours.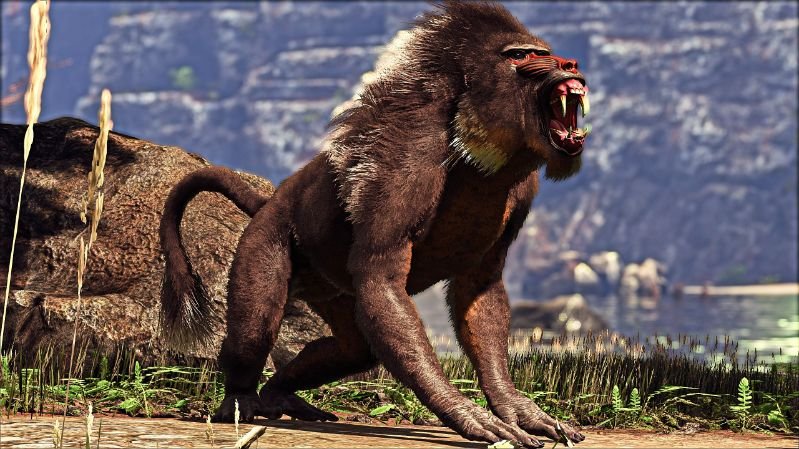 You can attack other creatures using Dinopithecus by throwing its poop, as hilarious as it sounds, it's true and it will disable creatures that have tech armor and has a slowing effect too. Surprisingly, the poop attack also works on T-rex as well, so you can use it on them to deal some damage and have a few good laughs, a win-win situation for you right? Dinopithecus can also climb trees faster and can leap on them, however, the animations are bugged, so you'll have to wait for an update that'll fix it.
We hope you enjoyed reading this article, stay tuned for more updates at Digistatement.