Animal Crossing: New Horizons also has a place for space lovers. Its space theme will turn your house into a space station. All of these items can be obtained through DIY recipes from Celeste. This guide lists everything you need to know about space items in New Horizons.
Many of the recipes for space items require Star Fragments. To get the fragments you need to wish a good amount of shooting stars during nighttime.Then you will see fragments near the seas the next day.
Celeste appears randomly on the island around 7 or 8 PM. Talking to her once a day will reward you with a random DIY Space Item Recipe so collect them all.
To get some DIY recipes for items, check the list below:
Space Shuttle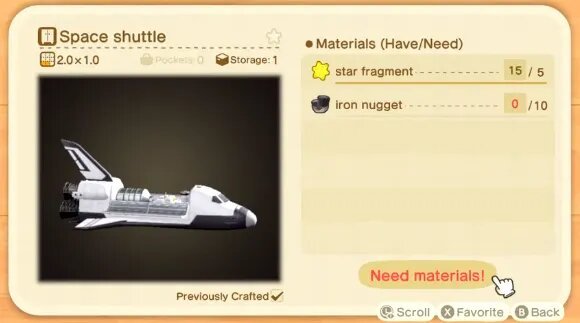 Star Fragment x5
Iron Nugget x10
Rocket
Star Fragment x10
Iron Nugget x20
Astronaut Suit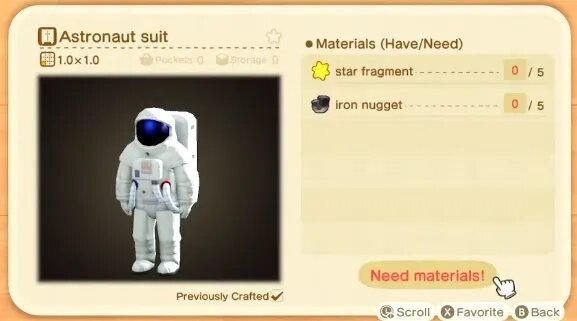 Star Fragment x5
Iron Nugget x5
Lunar Rover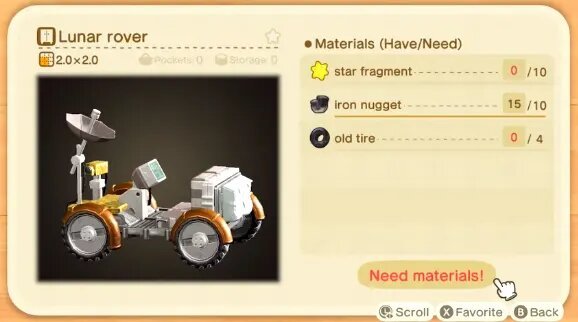 Star Fragment x10
Iron Nugget x10
Old Tire x4
Satellite
Star Fragment x10
Iron Nugget x15
Crewed Spaceship
Star Fragment x10
Iron Nugget x20
Lunar Lander
Star Fragment x10
Iron Nugget x15
Flying Saucer
Star Fragment x15
Iron Nugget x10
Nova Light
Moon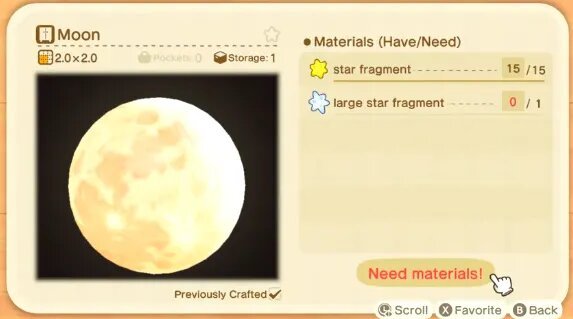 Star Fragment x15
Large Star Fragment x1
Crescent-Moon Chair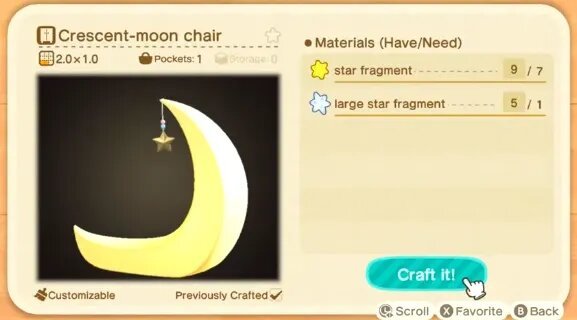 Star Fragment x7
Large Star Fragment x1
Star Clock
Star Fragment x3
Iron Nugget x1
Star Head
Asteroid
Star Fragment x5
Stone x10
Sci-Fi Wall
Star Fragment x5
Large Star Fragment x1
Starry Garland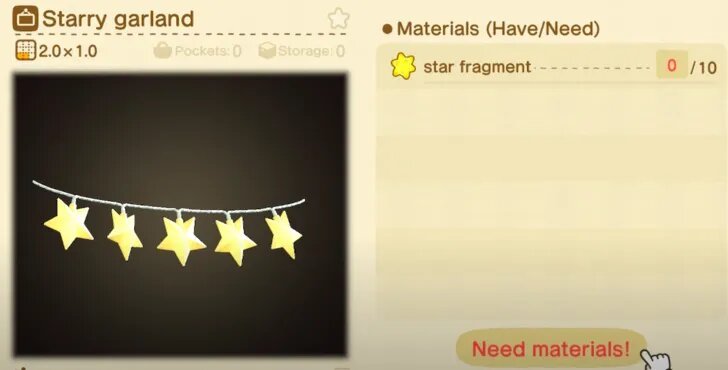 Galaxy Flooring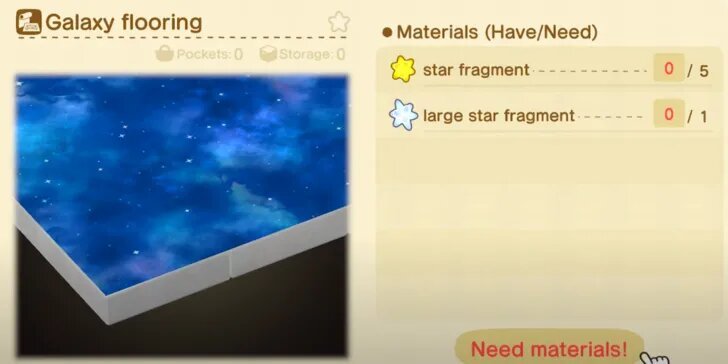 Star Fragment x5
Large Star Fragment x1
Lunar Surface
Star Fragment x5
Large Star Fragment x1
Sci-Fi Flooring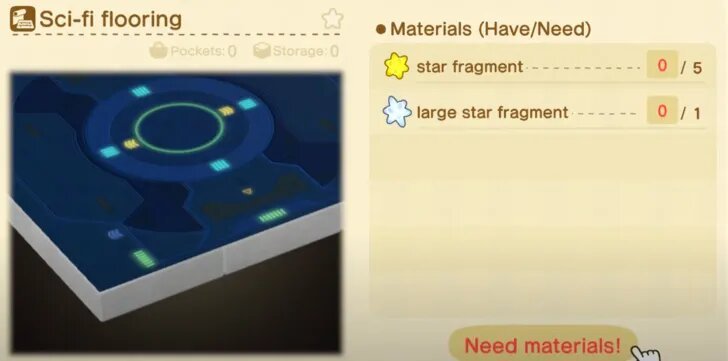 Star Fragment x5
Large Star Fragment x1