While decorating the island, pathways and streets play an important role in defining the well-being community. Normally terraforming feature is earner by Project K, but the custom street and path designs have made the process way too easier and interesting.
Also, Single Tiles QR codes are being liked for customizing stalls, dresses, and many items on the island. May is already here and players are sharing a number of beautiful custom designs. We have collected a number of new Single Tiles, Streets, And Paths you can consider to add in your customizing wishlist this month.
Single Tiles QR Codes And Custom Designs
May/June dog calendar
Vanilla WoW login screen
Periodic Table, GHS Lab Safety posters, and a Stained lab coat 
Lucky Cat stall design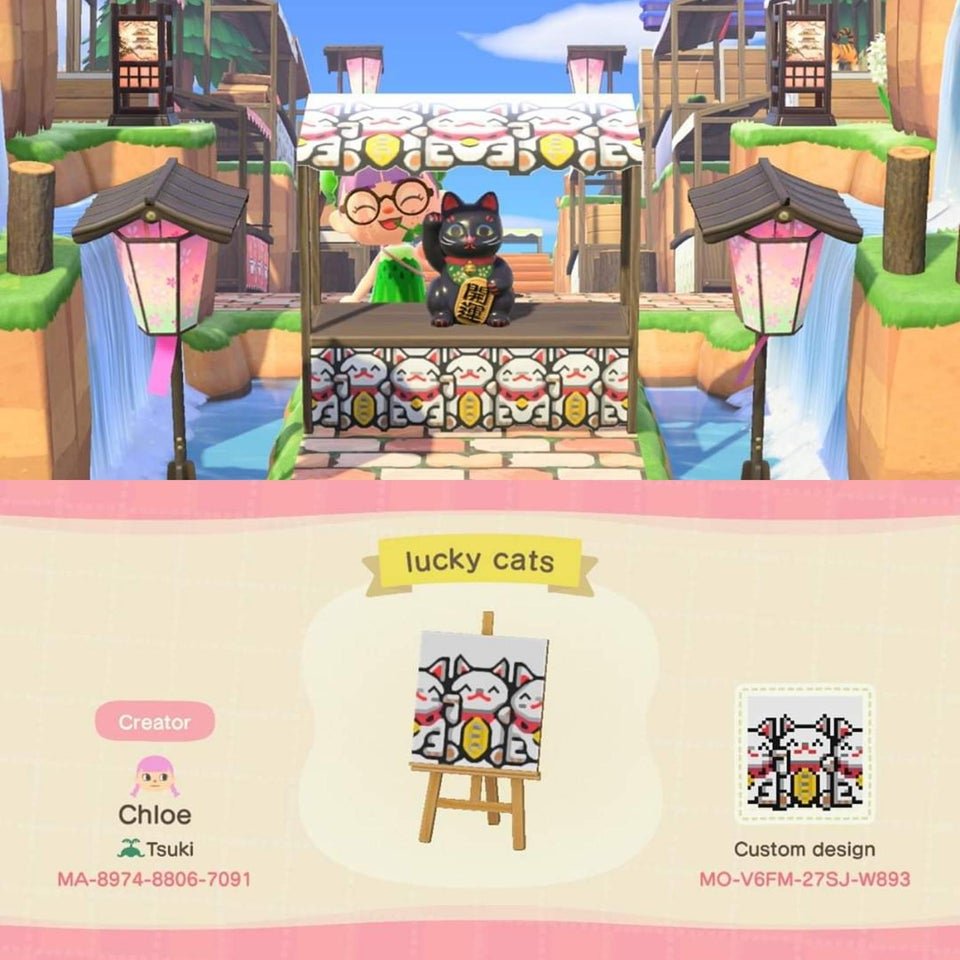 Horror Design
Creator ID: MA-9709-1486-0863
 Alice: Madness Returns Card Pattern And Dress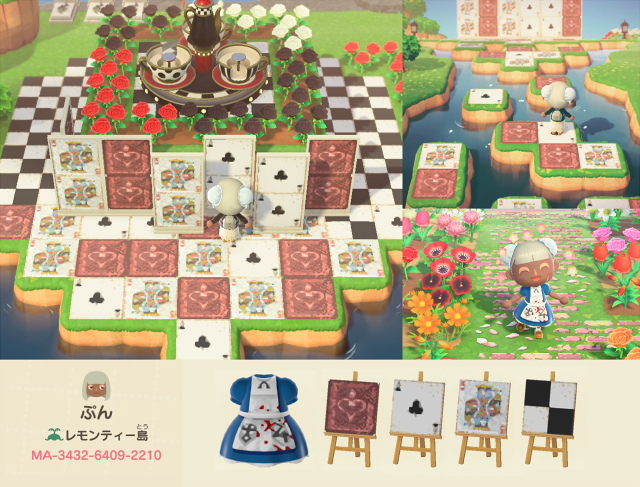 Mario Sprites and Blocks
Creator Code:MA-1133-6608-2263
Bard Design
Doritos Design
Coffee stall
Creator code: MA-1300-6695-5128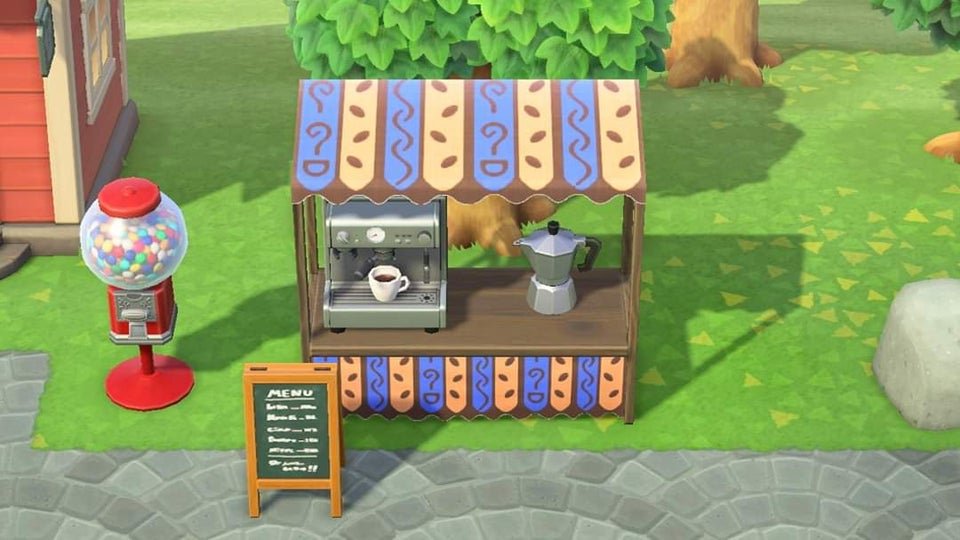 Beach Set 
Creator code : MA-2401-3209-9721
Botanical illustrations
Streets/ Paths QR Codes And Custom Designs
Stone Path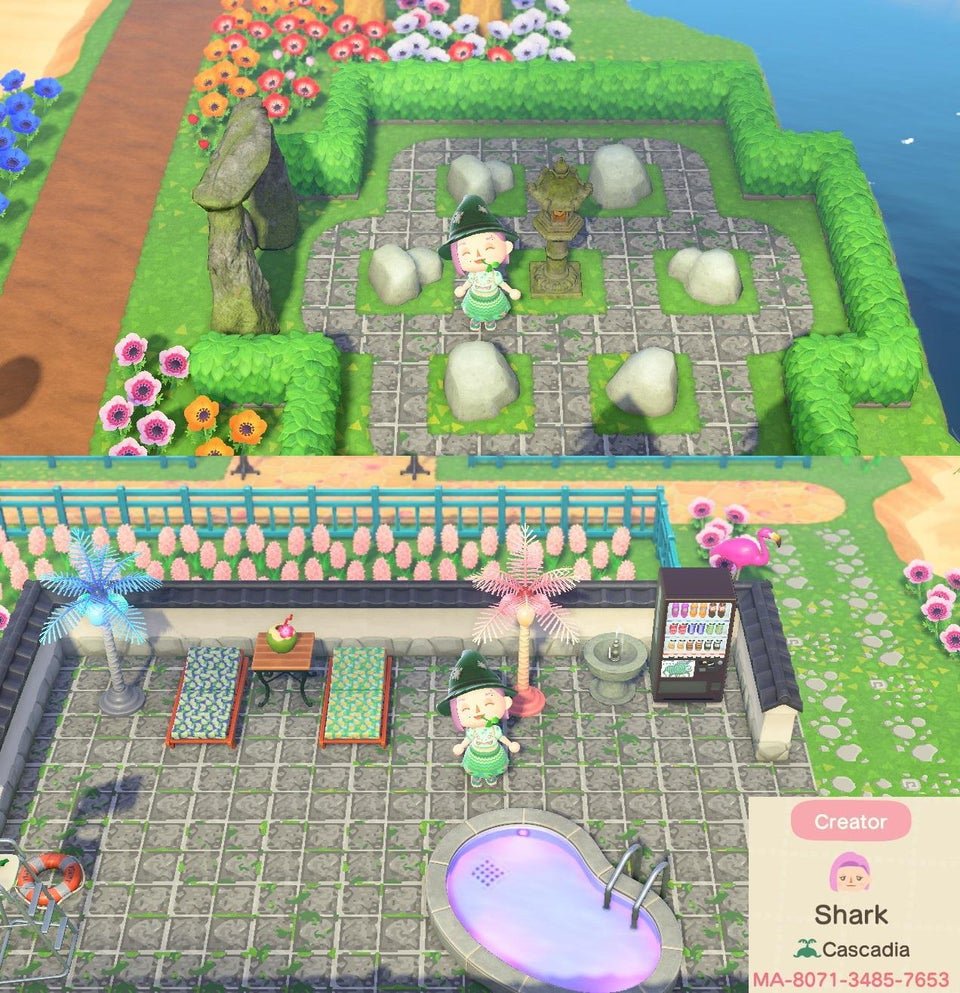 Snow Path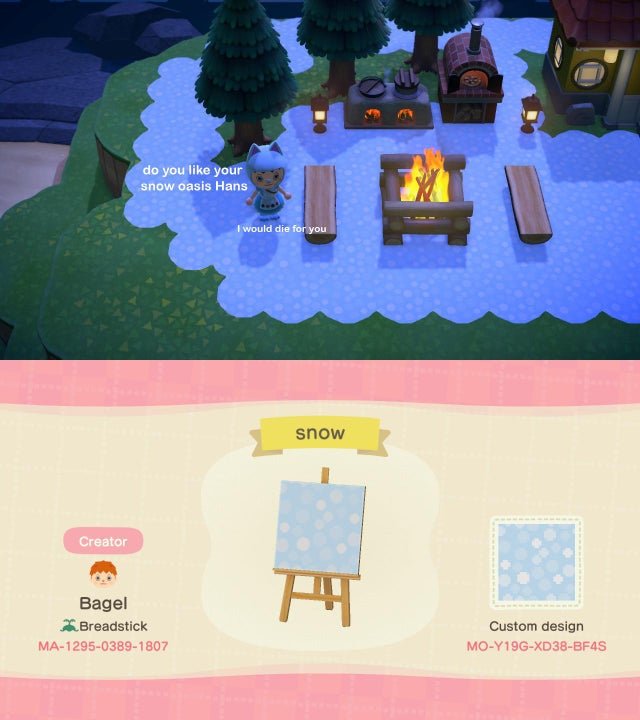 Pac-Man maze roads
I just posted all the pieces of these roads. if anyone wants this theme, use creator ID MA-1868-0875-2253 #AnimalCrossing #ACNH pic.twitter.com/8ZK2RWBDE6

— joyce-stick (videos only) (@joyce__stick) April 30, 2020
Path Edges for the brick pattern
Creator ID MA-4430-4705-2747
There are 12 parts like this. Find them on creator section with his id.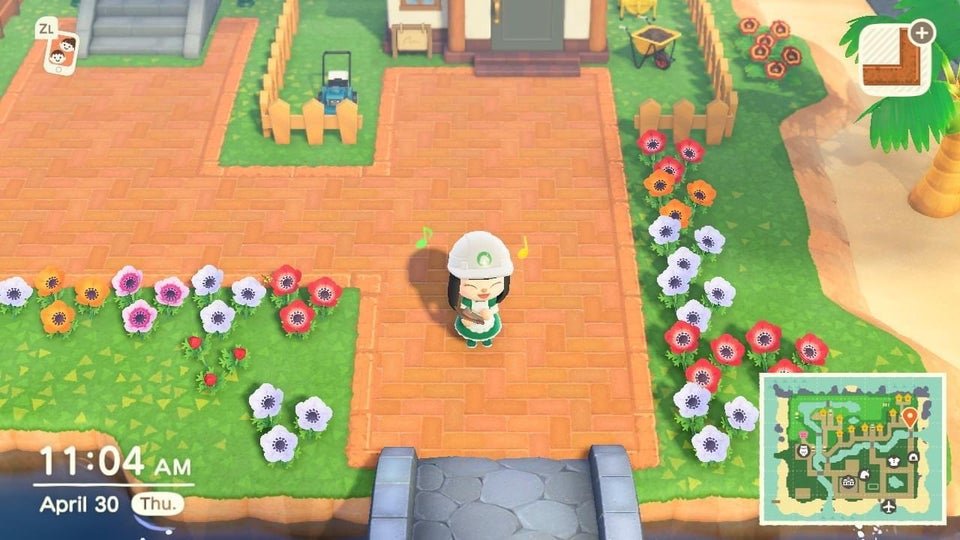 Mossy Zen Garden Path
Creator Code :MA-9636-3444-6679
Raised stone platform
Faux-3D border for the terracotta path
Stone brick path
Cream Bricks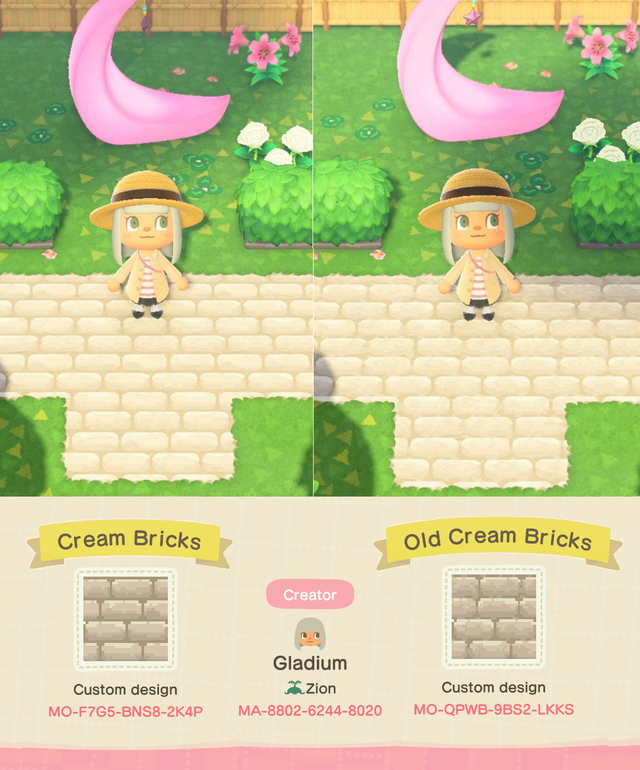 There is no end to the designs. These are the most liked ones. You can find more on Reddit.
How to search for other players' Creator IDs To Import Design
To get the above designs you need to search for the mention creator codes. To do this follow the steps given below:
Go to the Able Sisters clothing store.
Interact with the pink kiosk.
Select Access the kiosk and wait for the connection.
Select Search for Design ID.
Enter the design ID that you're looking to get.
Select Confirm.
Save the Design and close.