The new big update in Animal Crossing New Horizons is here! Check out the patch notes if you haven't already. There is a ton of fresh summer-themed things coming your way this month. A wet suit is one of the major updates that allow you to go swimming! There are multiple colors of Wetsuit available, so you better get your A-game on and rock that sexy suit.
How to get the Wetsuit
Buy At Nook's Cranny
The wetsuit is the only requirement for going diving and of course, you will need to buy to become the underwater explorer you always dreamed of. Just like other important instruments, you will find wetsuit tucked neatly at Nook's cranny. It is selling at 3000 bells which is a little steep compared to other instruments.
A Different design for Nook Miles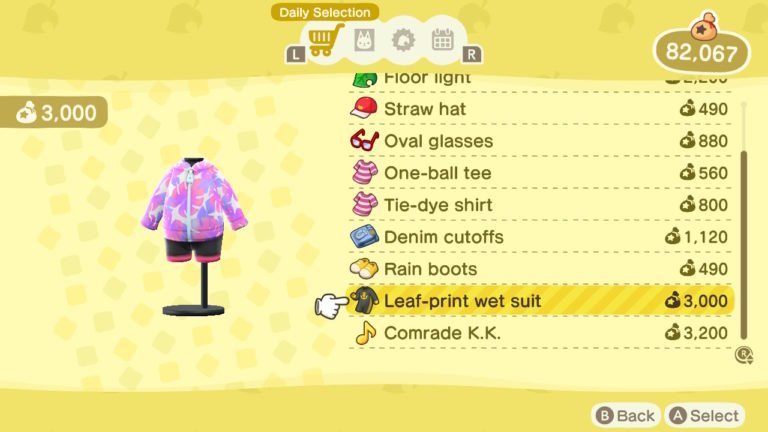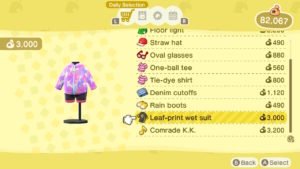 There aren't many cool things you can purchase through Nook Miles but Wetsuit is one of the few. In exchange for 800 Nook Miles, you can buy a different pattern at Nook Stop. A slicker design that is more slim-fitting and has some other colors is available.
There is a cool Leaf-print wet suit that has a bright yellow and green. Tap Nook Shopping and click the Special goods section to find it.
Uses of Wetsuit
Scuba Dive into the Sea
Go explore the deep of the ocean by diving at your nearest shore or swim at the surface. There will be a lot of new content related to the sea upcoming this month. Recipes and characters plus there are some items that you can only get at the sea.