Animal Crossing New Horizons is currently one of the most popular games on the Nintendo Switch right. It was launched on March 20, 2020, & since then it has garnered millions of players. However, the game is only available on the Nintendo Switch platform.
Today, a big update is arriving for the New Horizons & it will add a myriad of new content to the game. The new patch is arriving with version 1.2.0. It will be available for download at 10 am Japan Time. We will update the patch notes for it, whenever they arrive.
Along with this update, Nintendo has also revealed some new events for the game. Starting today, Nature Day will kick off in the game. You can check the list of all other events down below.
Events
Nature Day – April 23rd ~ May 4th
Museum Expansion – From April 23rd
Jolly Redd's Treasure Trawler -From April 23rd
May Day – May 1st ~ May 7th
International Museum Day – May 18th ~ May 31st
Wedding Season – June 1st ~ June 30th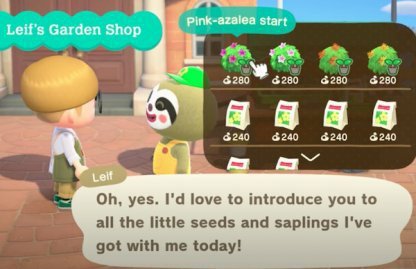 Lief, a special character in Animal Crossing will arrive on the Earth Day event which has been scheduled to take place at the end of April. It sells shrubs including Azalea & Tea-Olive.
On Nature Day, players will be able to earn more Nook miles by the completion of the Nature Day activities which includes the planting of Shrub Starts.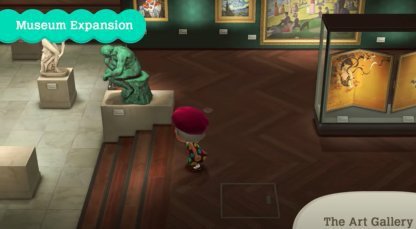 With the April 23 update, there will be a new section of the museum which will be called Art Gallery, it is a place where you will be able to display the donated art.
With the April 23 update, Redd will visit the island along with his ship to sell his art & furniture, which players can purchase with Bell. But the question is, how to tell, if it is a fake art or not, well for that you need to compare it with the real-life art. Have a look at arts & paintings which have been found in the recently released trailer.
Statues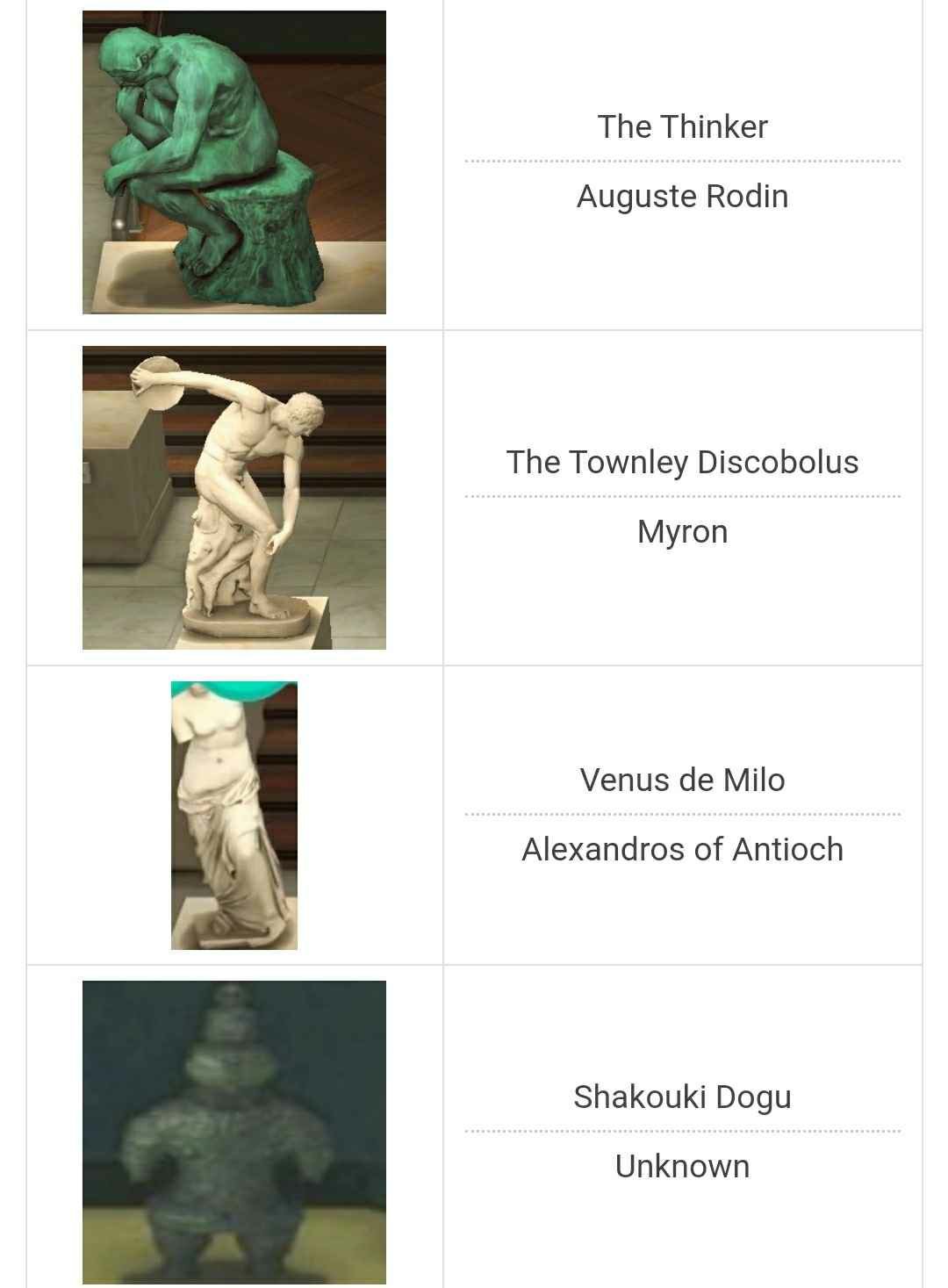 Paintings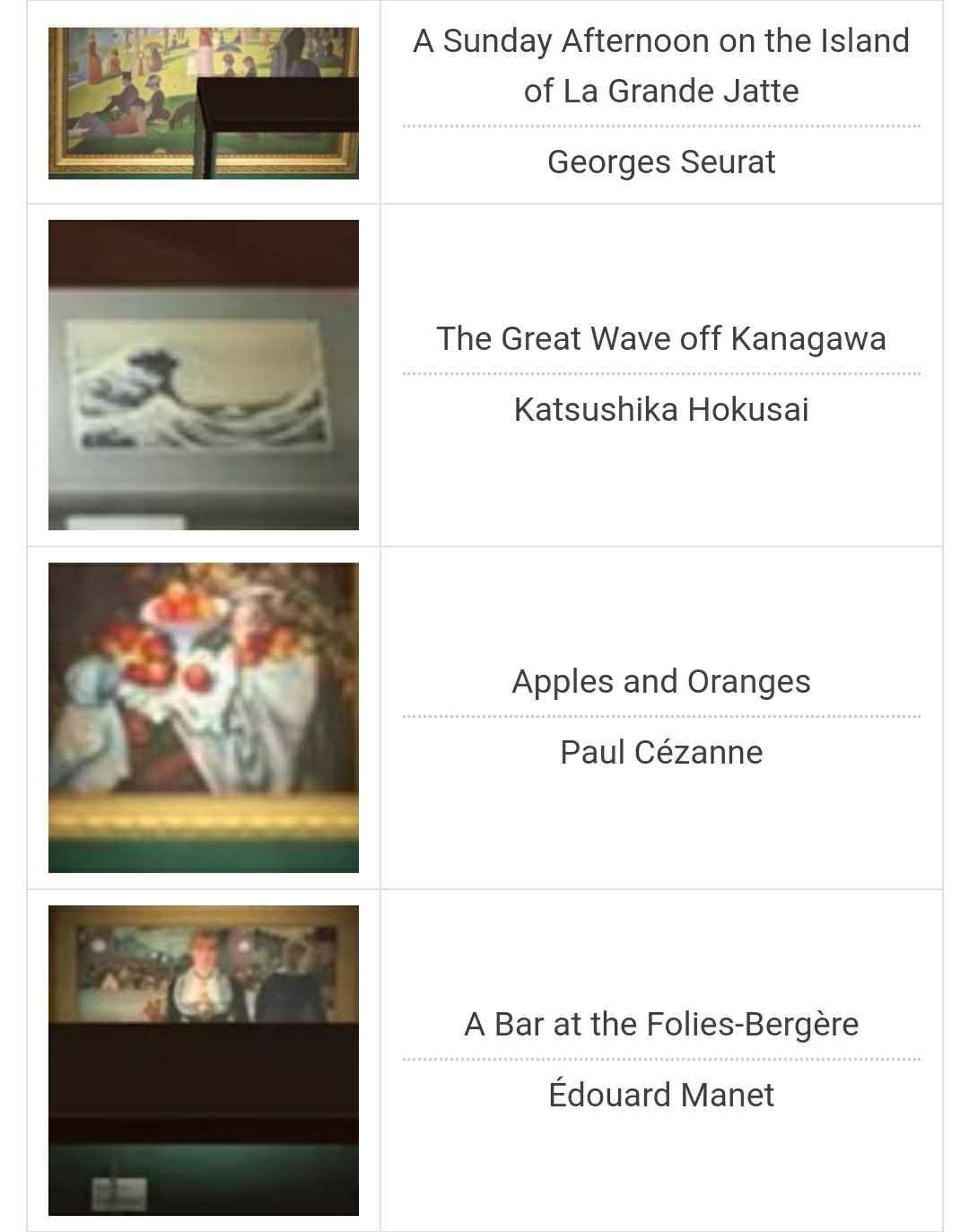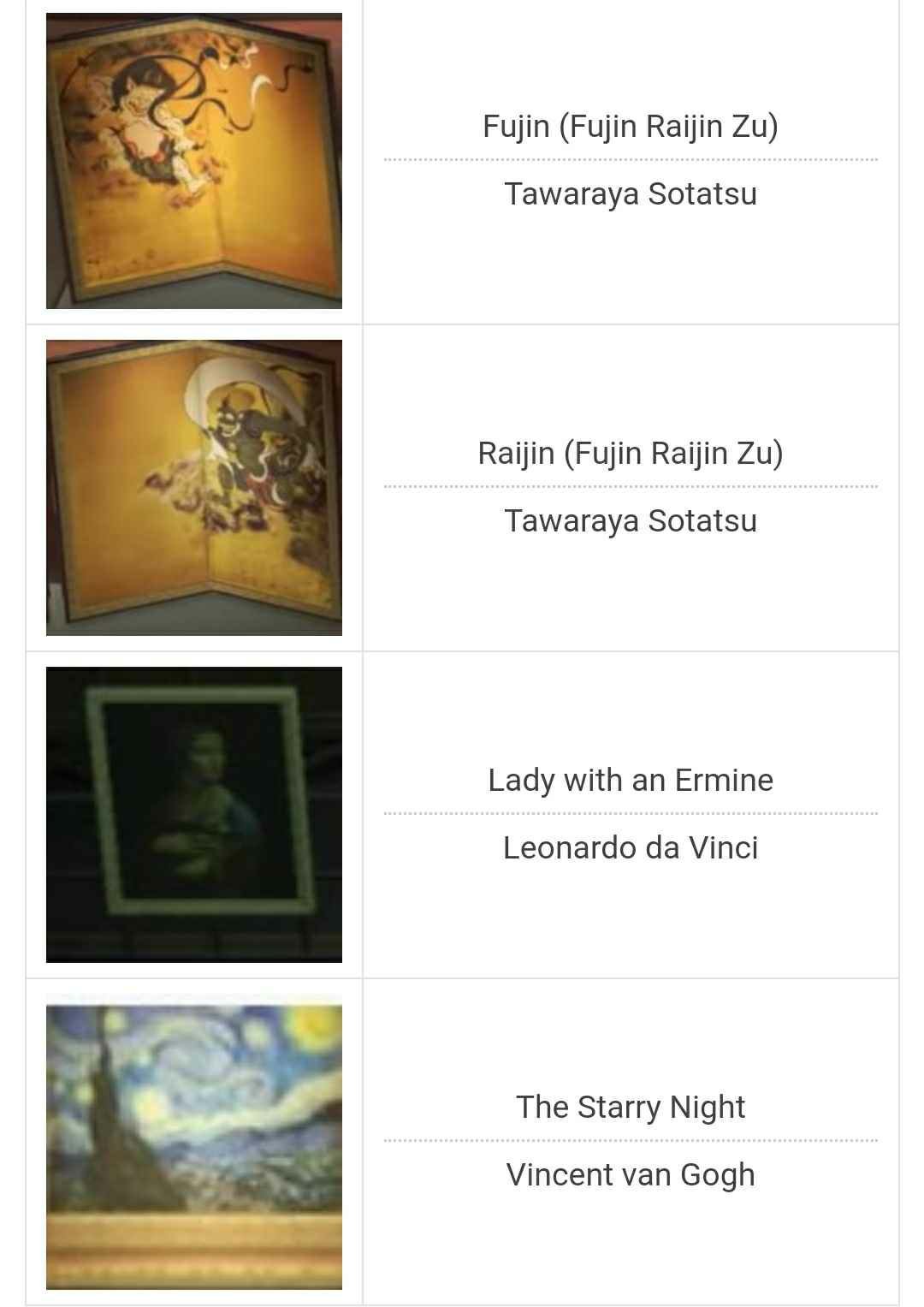 Coming on to May Day event, Toom Nook will provide with a May Day ticket, with which you can visit Mystery Island. That island will have unique characteristics including a Maze. We will also see the return of Rover with this event.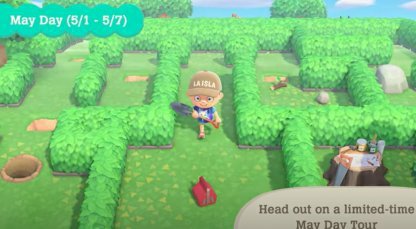 During the International Museum Day event, Blathers will hold the stamp rally event, which will require players to collect stamps. Players will get a special reward for the completion of this challenge.
Cyrus & Reese, a happily married couple will visit the Harv's Island in June to take a Wedding photo. You are required to help them to take the best photo. You can use the Photopia feature to create the best wedding photo. Players will get a wedding theme reward for the completion of this task.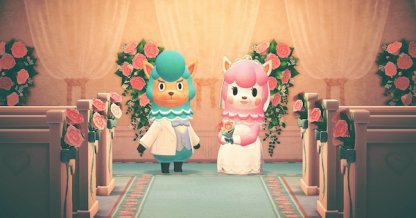 New Aloha Shirt are going to come along with the new update.The Aloha shirts Isabell, Timmy, and Tommy will be redeemable with Nook miles. So visit, Nook Stop.