Updated : Official patch notes have been added to the bottom of the post
---
HEY, HEY! 1.2.0 is almost here! We have seen Animal Crossing: New Horizons grow before our very eyes for the past month. With a tremendous reception from players to celebrity endorsements, we have seen it all. Animal Crossing has upped their bar by a lot with this new paradise island simulator. It has brought people together in this quarantine period due to the coronavirus pandemic (COVID-19). People love betting on turnip prices or making new costumes of their fav characters.
Now the game is kicking into the 2nd gear with a new update 1.2.0 that brings in a variety of events.
Events Schedule for Update 1.2.0
| Updates & Events | Event Dates |
| --- | --- |
| Nature Day | April 23rd ~ May 4th |
| Museum Expansion | From April 23rd |
| Jolly Redd's Treasure Trawler | From April 23rd |
| May Day | May 1st ~ May 7th |
| International Museum Day | May 18th ~ May 31st |
| Wedding Season | June 1st ~ June 30th |
1.2.0 Update Details
Our friendly Tom Nook announced the update on twitter. The update 1.2.0 is set to be downloadable on 23rd April. The most notable addition will be the return of Redd and Leif. Other important changes are two new businesses and an array of seasonal events for you to enjoy!
[Announcement] More good times await in #AnimalCrossing: New Horizons, starting with the free April update landing on your island 4/23! Check out new seasonal events like Nature Day, two new merchants: Leif & Redd, and the addition of an art gallery to the museum! #ACNH pic.twitter.com/aXQNZbzprF

— Tom Nook (@animalcrossing) April 21, 2020
Leif brings in his garden shop which travels around selling flower seeds and shrubs. New kinds of shrubs like Azalea and Tea-Olive will be available there. This will correspond with Nature's Day.
Beware of Fake Art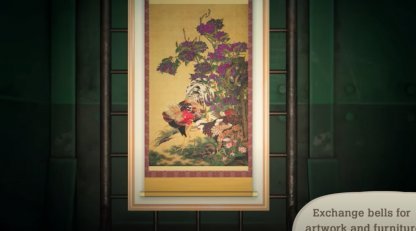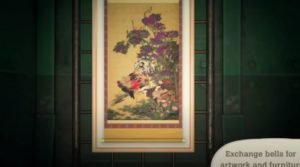 Redd will again sell his art and earn our trust in a traditional manner. Hah! If this fools you then you will be buying fake art from Redd in no time. You will also get to display the artwork you buy in a limited-time art gallery.
After downloading the free update, Jolly Redd will occasionally show up in his boat to sell in-game art, as well as furniture with unique colors. Like in previous Animal Crossing games, players will have to figure out which art pieces are real and which are fake. After purchasing genuine art, players can donate it to the island museum to open an art gallery, which will display all types of donated pieces, from paintings to sculptures.
You can check using the zoom function while purchasing that the authenticity of the artwork holds or not. If you do get duped then you won't be able to donate or hang the art on the wall. It will just be a disgrace to your pocket.
Seasonal Events
The update will launch on various upcoming seasonal events so let's go through with them one-by-one:
Nature's Day: Get ready for some special Nook Miles challenges to bolster your love for nature. You will be planting the shrubs bought from Leif and watering flowers.
May Day Tour: As a gift for sticking with Animal Crossing, Tom Nook will provide you with a ticket at the start of May. The island that the ticket takes you to will be unique. We have information that a special visitor will also be there.
International Museum Day: Players will be celebrating this by participating in a Stamp Rally. To earn in-game rewards, players will be provided special stamps to view the various memorabilia and fossils while collecting different stamps.
Wedding Season: Reese and Cyrus are gonna be delighted to see your faces as you will be travelling to their island to prepare for their anniversary shoot. You will be doing that in a wedding photo booth. You will earn wedding-themed items as rewards.
Animal Crossing New Horizons is turning into a content king and such updates will make sure we give the game our undivided attention.
Happy Gaming and Stay Safe!
---
ACNH 1.2.0 – April 23 Patch Notes
Ver. 1.2.0 [2020.4.23]
It has been updated if the version notation at the top right of the software title screen is "Ver. 1.2.0".
General Updates
The following peddlers are newly visiting.
Rage (gardening shop) [Editor's Note: This is Leif's Flower Shop]
Tsunekichi (Inari Market) [Editor's Note: This is Jolly Redd's Treasure Trawler]
Seasonal events have been added.
In addition, we have made adjustments and fixed defects so that you can play the game comfortably
ACNH 1.2 Changes – (Credit : Animal Crossing World :Twitter )
The interest rate for savings in your ABD has been reduced in the latest Version 1.2 update! ? This change is likely intended to reduce the effects of time travel on bell gains.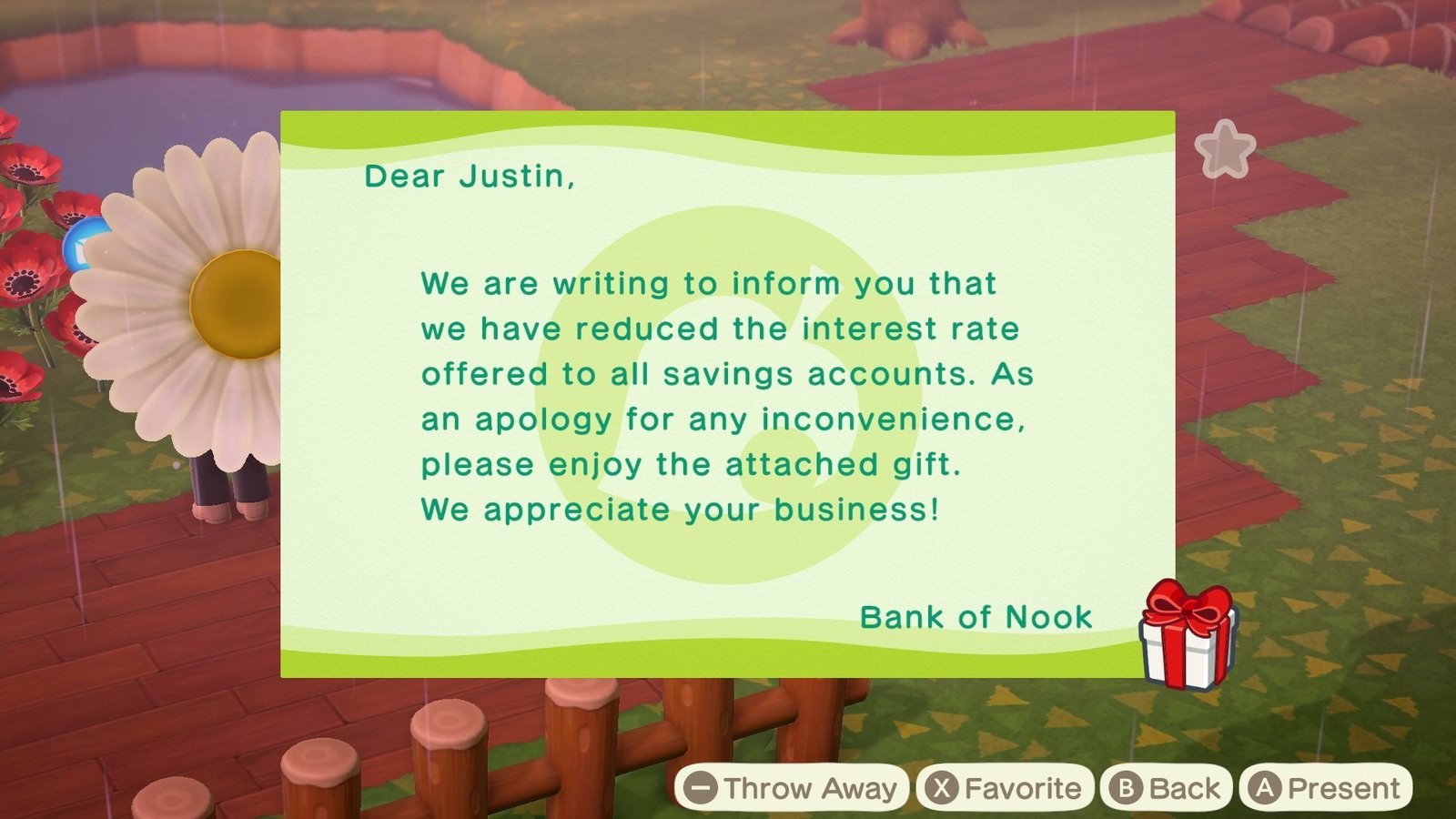 The Bank of Nook kindly offers this free Bell Bag Rug as an apology for inconveniencing you due to reduced interest rates.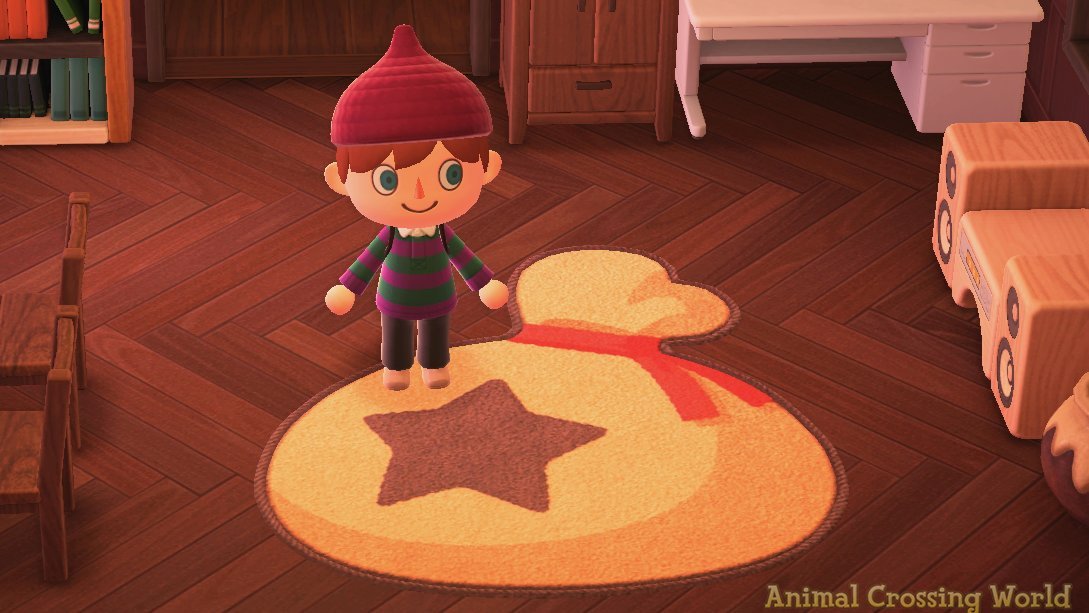 When speaking to Blathers for the first time after updating, he'll inform you that he's now interested in displaying works of art! ✨ We believe the Museum upgrade will occur after you donate your first piece of art.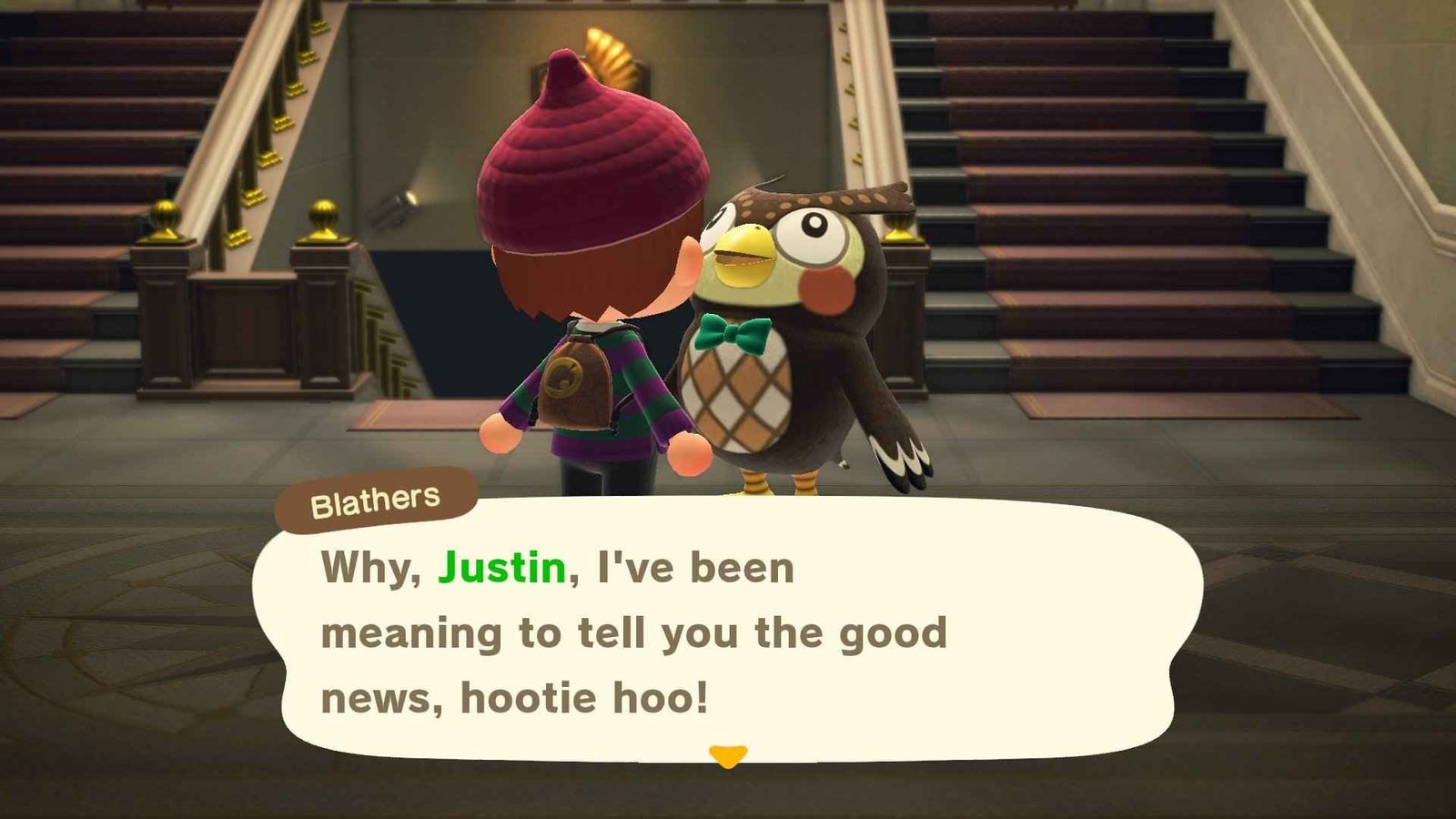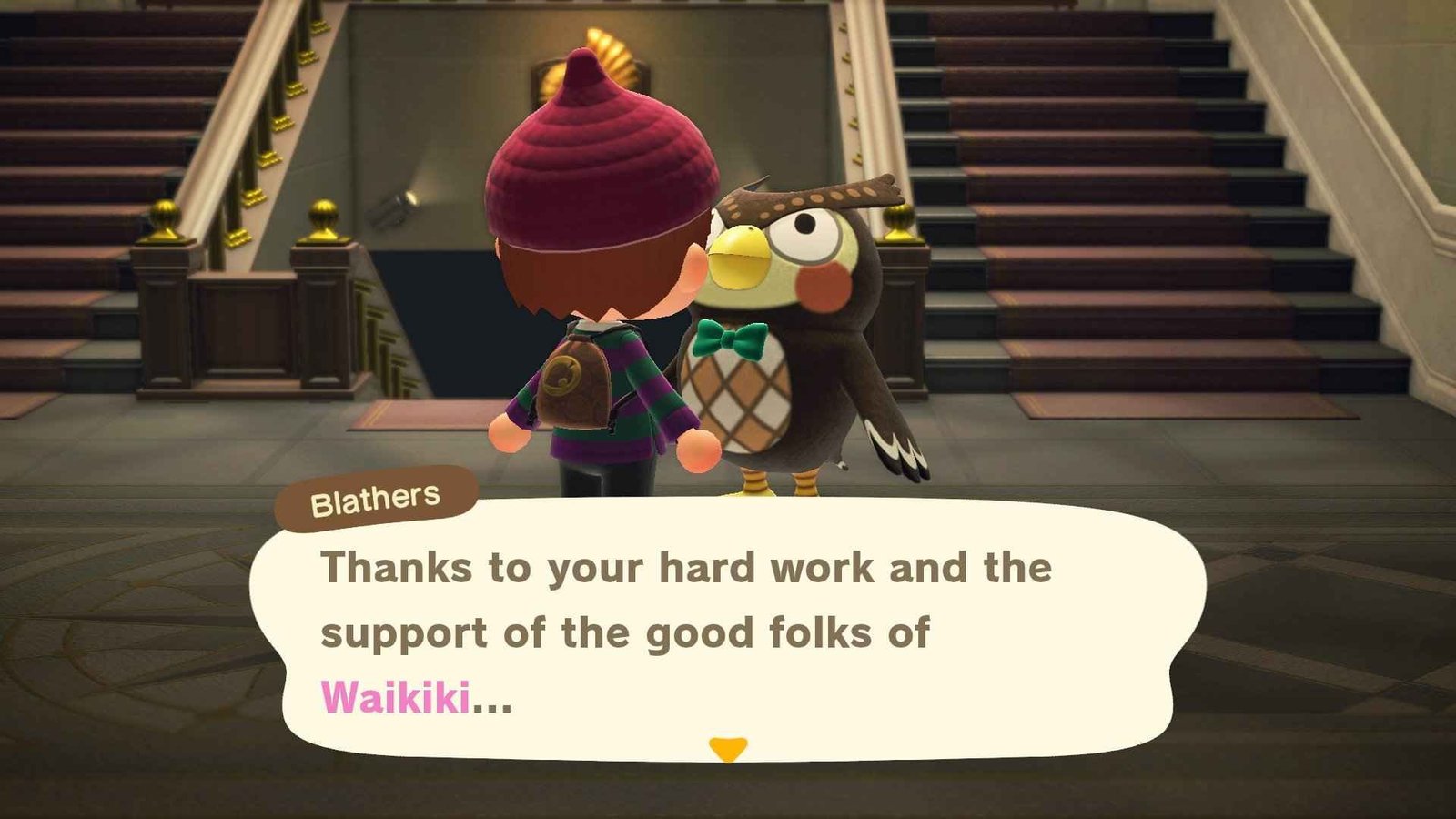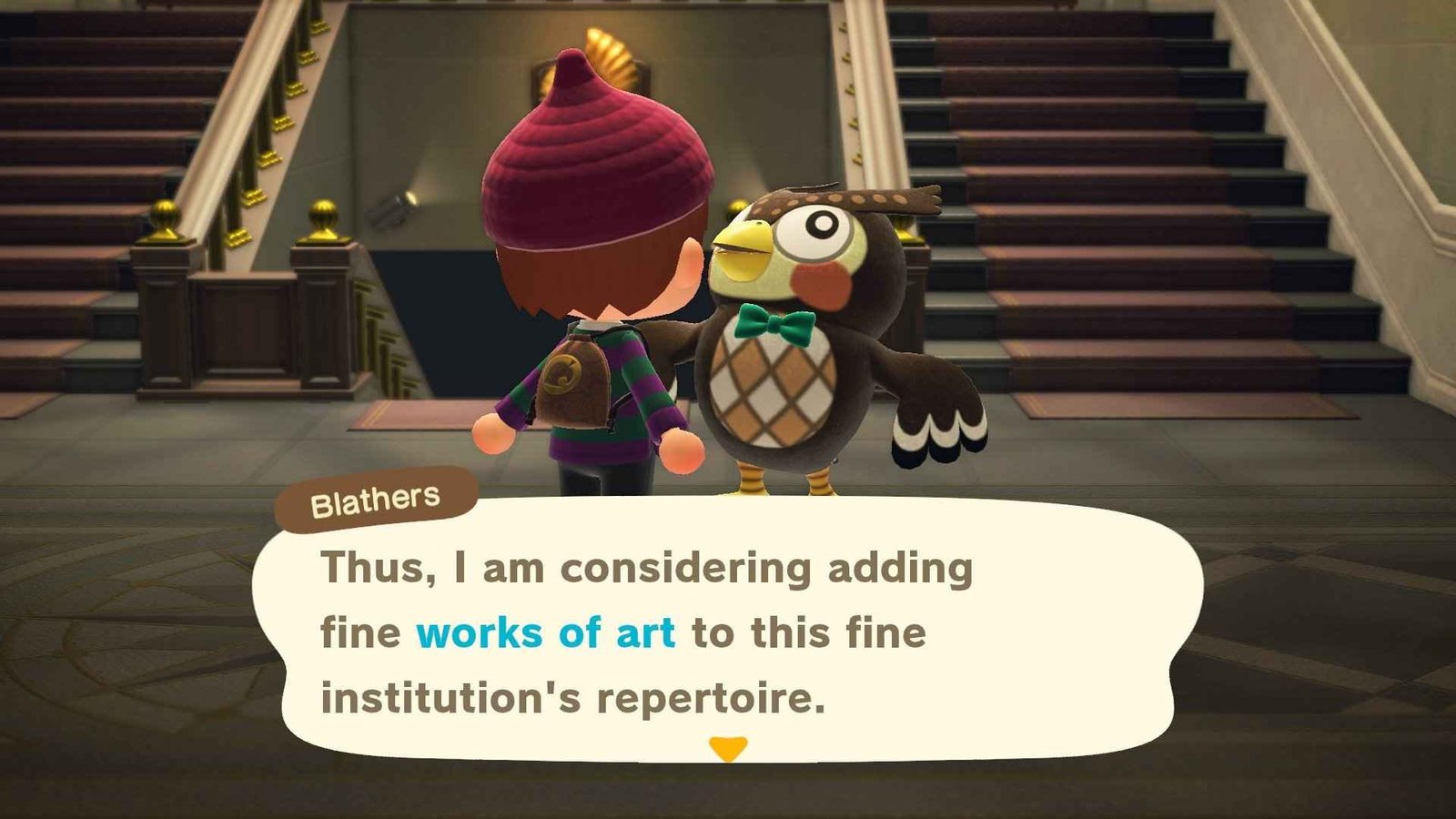 Three new Nook Inc. Aloha Shirts are now available for purchase in the Redeem Nook Miles menu of the Nook Stop Terminal!

New Hedge fence added for Nature Day event
Bugs
If anyone STILL has the "I moved out" glitch from getting a villager from a friend PLEASE report it to Nintendo's Customer Service on their website!!
FIX YOUR GAME NINTENDO #AnimalCrossing #ACNH #NintendoSwitch pic.twitter.com/98fOvhiq42

— 天Snowy天(AJ) 🦋 @ACNH! @Happily Taken💙 (@SnowyLolz) April 23, 2020
Data Mined Info (Credits : Ninji)
no Froggy Chair
no 3rd NC upgrade
mystery tours may have changed a bit, will verify and update my guide soon-ish
looks like Tom Nook may have gained the ability to fix broken villagers:'RcoHasResolvedMoveKitBug
three new Nook Miles achievements related to new features
Redd's shop can be used by visitors to your island
coelacanth and olive flounder behave slightly differently as shadows in water (don't ask)
new tool: 'worn axe' (durability 3??)
small changes to some insects' spawn rates
couple of new furniture items (outside of Redd's art/sculptures) but nothing super interesting
the ItemOutfitInfo table has a field called "BreakDamage" which determines the durability of an item
when the item's count reaches that, it breaks
but figuring out *what* increments the count is the purview of more binary analysis…
Credits for the data mined info: Ninji