Among Us is a 2-D multiplayer game. This game is developed by American game studio Innersloth. It involves two types of characters, the first type is imposters and, the second is crewmates. The imposters' job is to sabotage and kill all the crewmates before they all complete their tasks or missions. These missions are supposed to be done on different sides of the map. If the missions get completed, imposters lose the game. The game was initially released in June 2018 and has released many updates since then. The latest update in the game was held in March 2021 which came up with a new map.
Among Us Community never lets its fans run out of content. They always try to mix things up with new characters and features. These characters and features are added to the game in the form of mods. These features become more appealing for the players because add up a slight difference to the real game. This time, we are going to witness Pokemon Mod in Among Us.
Pokemon Mod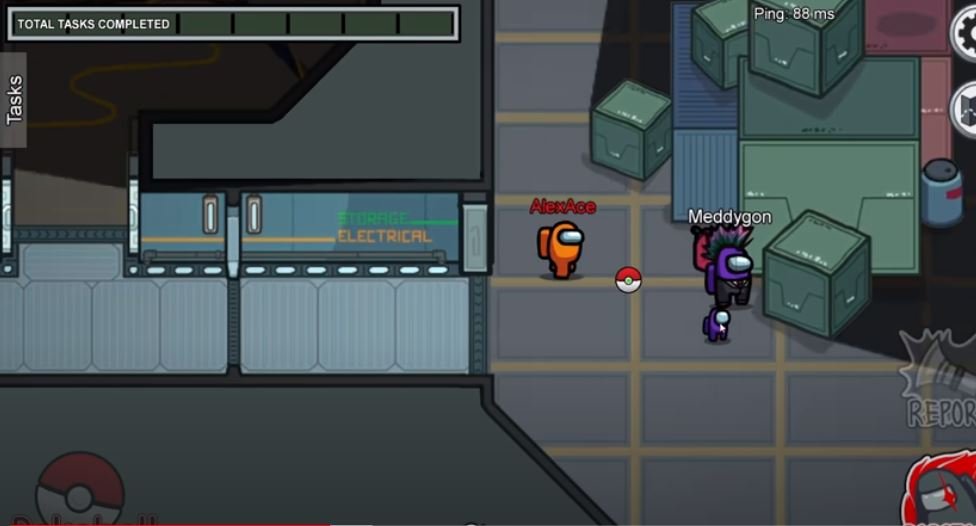 The all-new Pokemon mod has arrived in Among Us. This mod, like most of the mods, also favors the imposters. As the title of this mod represents Pokemon, we all presume that there is going to be something related to the Pokemons in this mod. Yes, it is.
Instead of killing, the imposter will now be catching the Crewmates in the Pokemon Balls. When you become an imposter in this mod, you will be having an option to throw a pokemon ball at the Crewmate to catch them. This option will be present at the bottom left corner of your screen and will be active when you come somewhere near the crewmates. One more advantage that this mod offers to the imposters is that when a crewmate dies or gets caught in the Pokeball, no one can report their dead body. Yes, that's right. You can only call the emergency meeting by pressing the button.