The Ram pet in Adopt Me is one of the limited pets that are a part of the Winter Event of 2022. Likewise, it is a pet that you will want to get during the event so that you get a fair price for it. After getting this pet, you may also want to give it a unique name. This is necessary because you have to distinguish your pet from other similar pets in Adopt Me. Getting ideas for a unique name can be a hassle. In this case, having some suggestions can be very helpful. This article is therefore regarding some name ideas for your Ram pet in Adopt Me.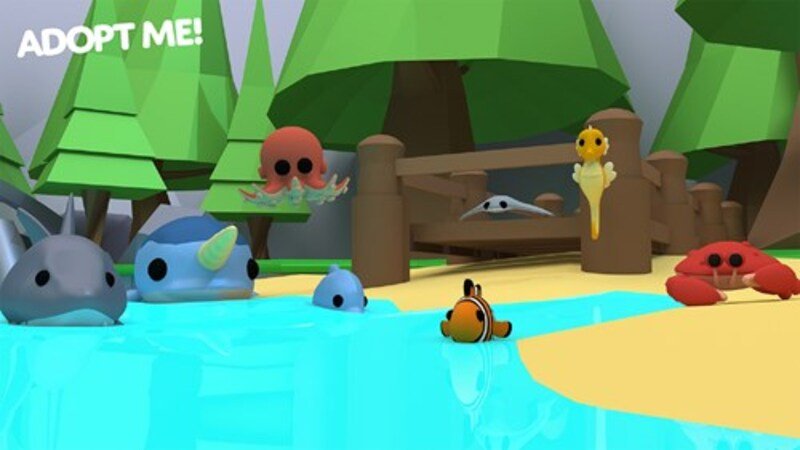 An overview of the Ram pet in Adopt Me –
The Ram is an Ultra-rare pet in Adopt Me. Likewise, it is a very valuable pet that is also a part of the limited-time Winter Event of 2022. The limited nature of this pet means that its value and worth may only increase. Although you can trade for this pet with other players in the marketplace, you may only be able to get it this way at a varying degree of cost-to-value ratio. Therefore, it is a good idea to get it during the limited event. The main resource in the game during the Winter Event of 2022 is gingerbread. You can get this Ultra-rare pet for a total of 50,000 gingerbread. This is a fair price for this pet. It is also possible to obtain a higher-value version of this pet in the form of a Neon or a Mega Neon version. Going to the main topic of this article, you can get some reference ideas for the Ram pet's name after obtaining it by reading below.
Adopt Me Ram Pet Name Ideas List –
Here are some of the name ideas that you can use –
1) Ramy
2) Rain
3) Leon
4) Maxy
5) Slinky
6) Trampy
7) Skippy
8) Billy
9) Skipper
10) Polka
11) Lanky
12) Danky
13) Miller
14) Scotty
15) Pal
16) Hammy
17) Tinker
18) Ally
19) Lumber
20) Sammy
21) Campy
22) Dexter
23) Wavey
24) Frilly
25) Fanny
26) Elliot
27) Poky
28) Stomper
29) Gary
30) Yanni
Well, now you can choose any of the names from this list and give your Ram a perfect name. This was an article regarding some name ideas for your beloved Ram pet in Adopt Me. In addition to this, you can also check out other articles on the game by following Digistatement.