The new Snek Cobra pet is ready to get adopted. Read the full article to learn more about this pet.
Developed by Uplift Games, Adopt Me is a massively multiplayer online game. This game can be accessed on the gaming and the game development platform, Roblox. We all love pets, and here goes the theme of this whole game. Adopt Me revolves around adoption and caring for virtual pets. In this article, we are going to disclose another awesome pet. So, here is everything you need to know.
Adopt Me Snek Cobra Pet
On April 29, Adopt Me revealed a poll that represented that many Adopt Me fans want Snake pet to be introduced in the game. And now, it is like they have listened to their fans only. A new Snek Cobra pet is getting added to the pet list in Adopt Me. On June 6, Adopt Me tweeted the announcement along with the avatar of the Snek Cobra. This pet is arriving at Adopt Me on June 10, 2021. You can take a look, how will the avatar appear from the snippet below.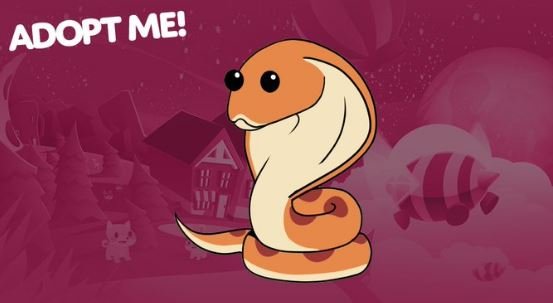 These small steps that are taken in the favor of the game fans, really help in keeping the players engaged in the game. Adopt Me never fails to make their players happy. Along with the Snake poll, they also revealed the polls for the Scorpion pet and the spider pet. So, it would be wrong if we do not expect these pets from Adopt Me in the future.
Adopt Me also mentioned in their tweet that this pet is going to come along with another building update. So, let us see what update Adopt Me adds to the game.
Read More: Adopt Me Pets update 2021 to feature 10 new pets
So, if you found this article helpful, share it with your Adopt Me buddies and greet them with this good news.
Enjoy Gaming!!