The May day event is just around the corner in Animal Crossing: New Horizons, which gives players a chance to fly off to a unique island.
This event is a celebration of workers, just like Labor Day in the real world. During the event, players will receive a May Day ticket from Tom Nook as a thank you gift working on the island.
With the help of the ticket, you will be sent on a tour of an unknown island where Rover from past Animal Crossing games will give a task to solve the maze built on the island. The event is starting from May 1st, but leakers have revealed how the island looks like.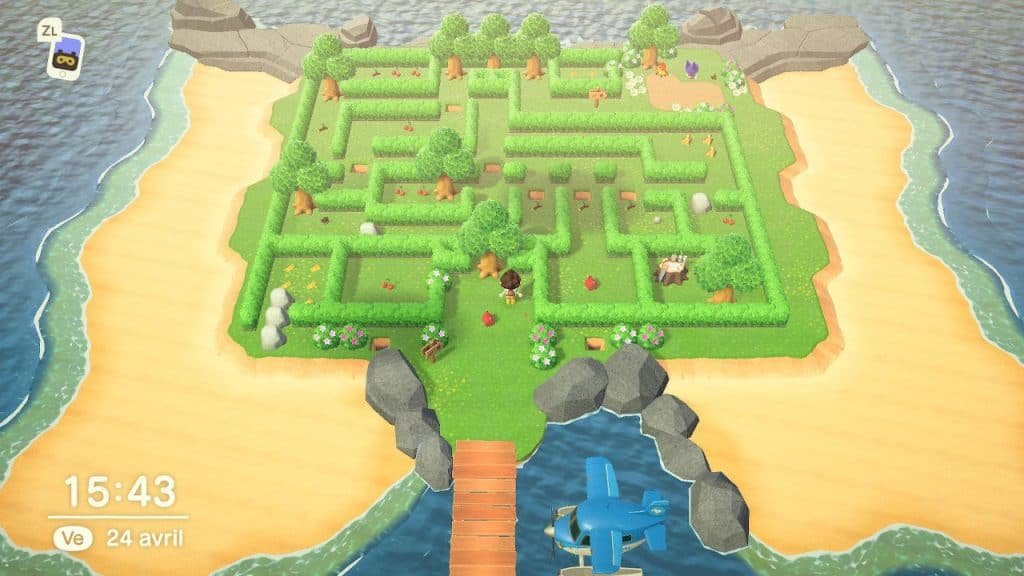 Solving this maze looks a heftier task, but a YouTuber named Abdallah has already solved this by making of it on his town. Check the video below:
He has explained every step thoroughly so that you won't get confused.
May Day Rewards & Items
Once you clear the maze, Rover will greet you near a fireplace. He will reward you with the Rover's briefcase. You can also grab additional bell vouchers protected by 3 stones at the end of the maze. The total number of bell vouchers available is 9, which you can sell at Nook's Cranny and cash in 27,000 bells.
Check the full May Day Guide: Animal Crossing New Horizons (ACNH) Complete May Day Guide